Regular price
Sale price
$11.00 USD
Unit price
per
Sale
Sold out
Introducing our one of our Best-Selling fragrances of 2023! Indulge in the sweet and zesty allure of our Lemon Drop-scented candle. Imagine the perfect blend of sugared lemons, where citrus meets sweetness in a harmonious dance. The vibrant aroma captures the essence of freshly squeezed lemons, kissed with a sprinkle of sugar. This delightful fragrance is a sensory celebration, infusing your space with the invigorating and uplifting notes of sun-ripened citrus fruits enveloped in a subtle, sugary embrace. Let the irresistible scent of our Lemon Drop candle transport you to a world of bright, joyous moments.
Key Features:
Premium Soy Wax: Our candles are made from 100% natural soy wax, ensuring a clean and long-lasting burn. Say goodbye to harmful toxins and hello to a healthier, eco-friendly choice.

Lemon Drop Fragrance: Immerse yourself in the vibrant scent of freshly squeezed lemons. This energizing fragrance is perfect for uplifting your mood and creating a welcoming ambiance in any room.

Hand-Poured Excellence: Each candle is hand-poured in small batches, ensuring attention to detail and adding a personal touch to every creation. 

Long-Lasting Burn Time: Enjoy hours of blissful aromatherapy with our candles. The slow, even burn ensures a consistent release of the delightful Lemon Drop fragrance, making it an ideal companion for relaxation and unwinding.

Stylish Design: Our candles aren't just about scent; they're also a chic addition to your décor. The sleek design and subtle packaging make them the perfect gift for loved ones or a luxurious treat for yourself.
Why Choose Our Lemon Drop Candle?
Customer Favorite: Join the countless others who have made our Lemon Drop candle a best-seller. 

Versatile and Invigorating: Whether you're winding down after a long day or creating an uplifting atmosphere for a gathering, our Lemon Drop candle is your go-to choice. Its versatility makes it suitable for any occasion.

Perfect Gift: Looking for a thoughtful and delightful gift? Our Lemon Drop candle is a crowd-pleaser, making it an excellent choice for birthdays, holidays, or just to show someone special that you care.
Elevate your space, indulge your senses, and make a statement with our Best-Selling Hand-Poured Soy Wax Candle in Lemon Drop. Embrace the citrusy freshness that transforms any moment into a blissful escape.
Don't miss out on the aromatic wonder that has captured the hearts of many. Order your Lemon Drop candle now and experience the joy of true fragrance excellence!
Share
View full details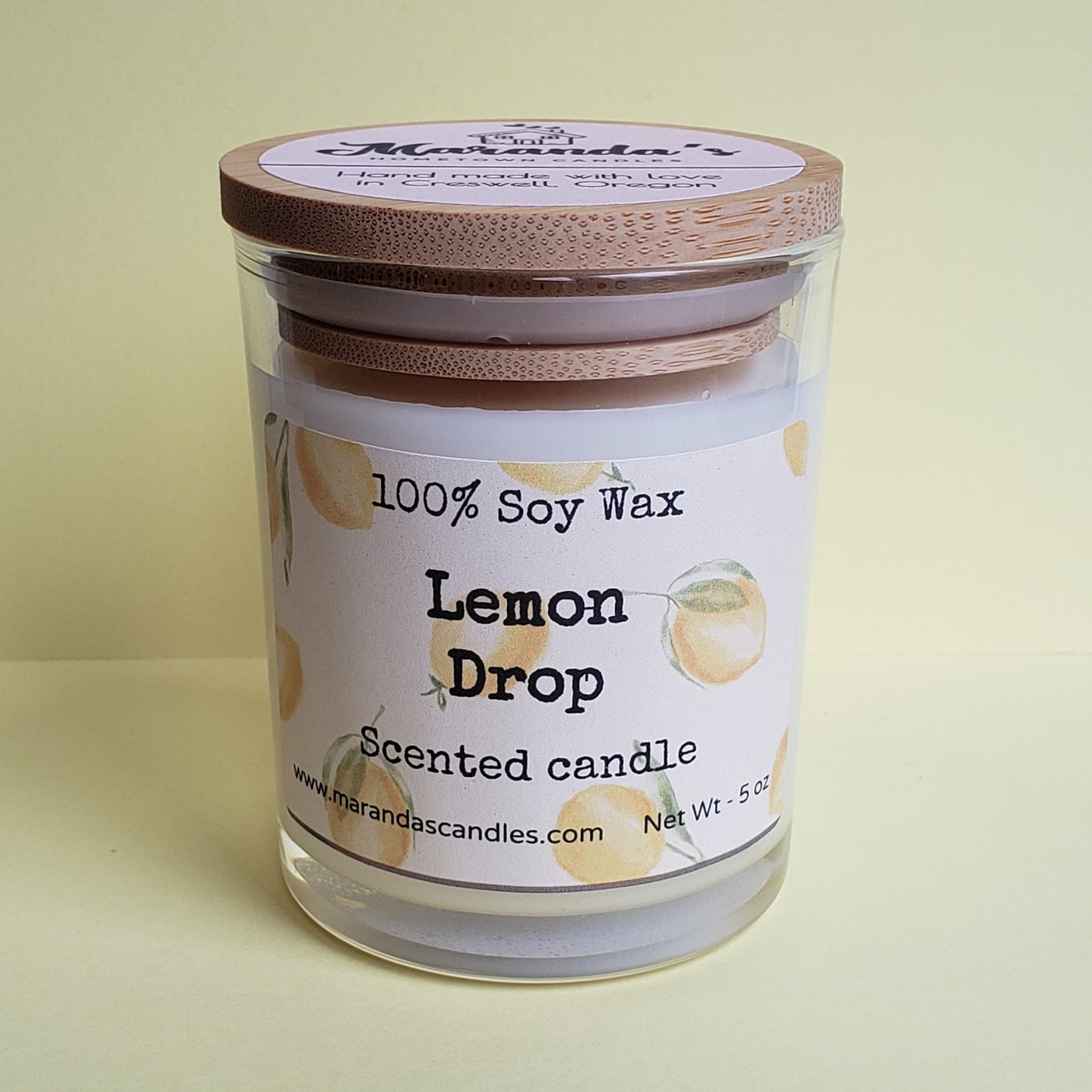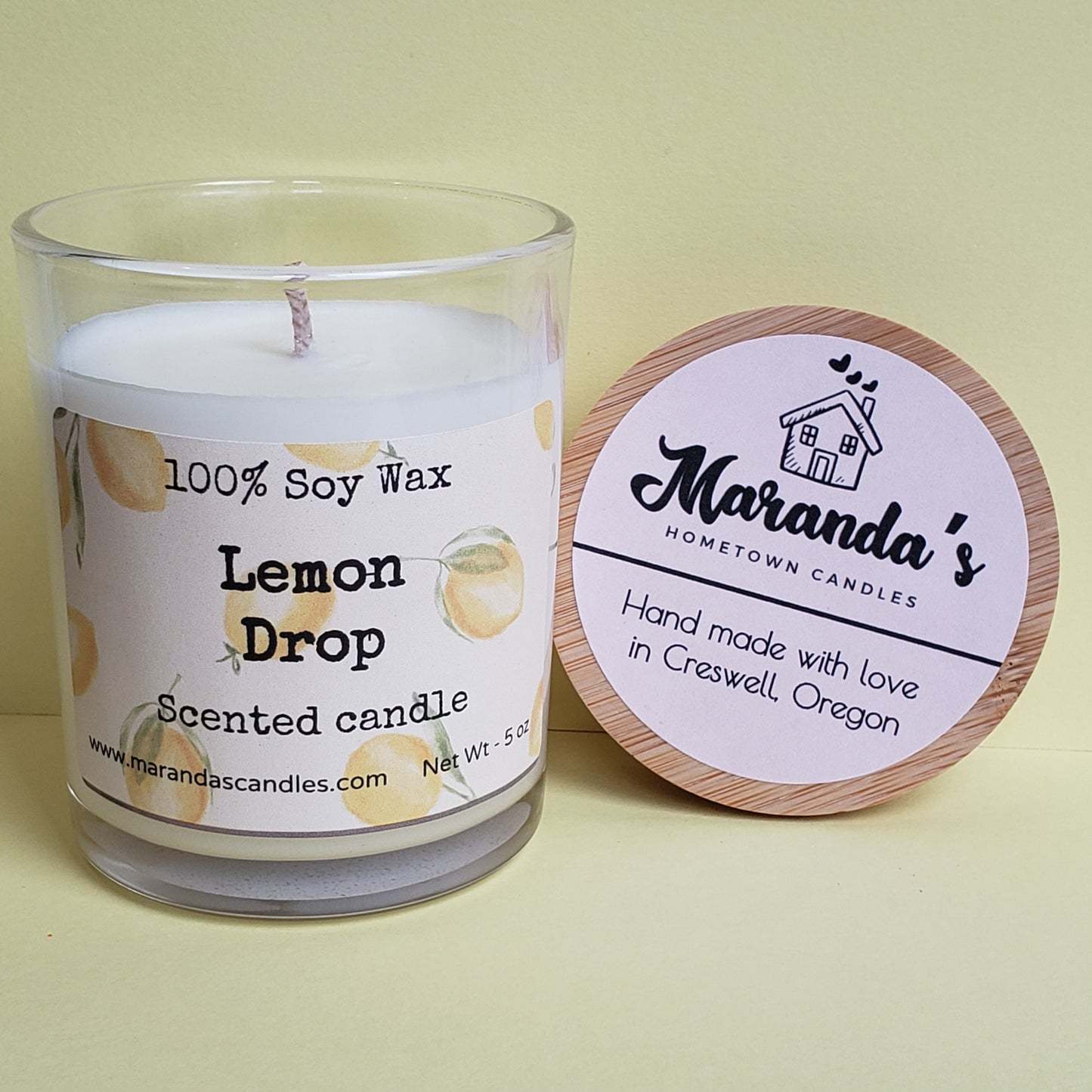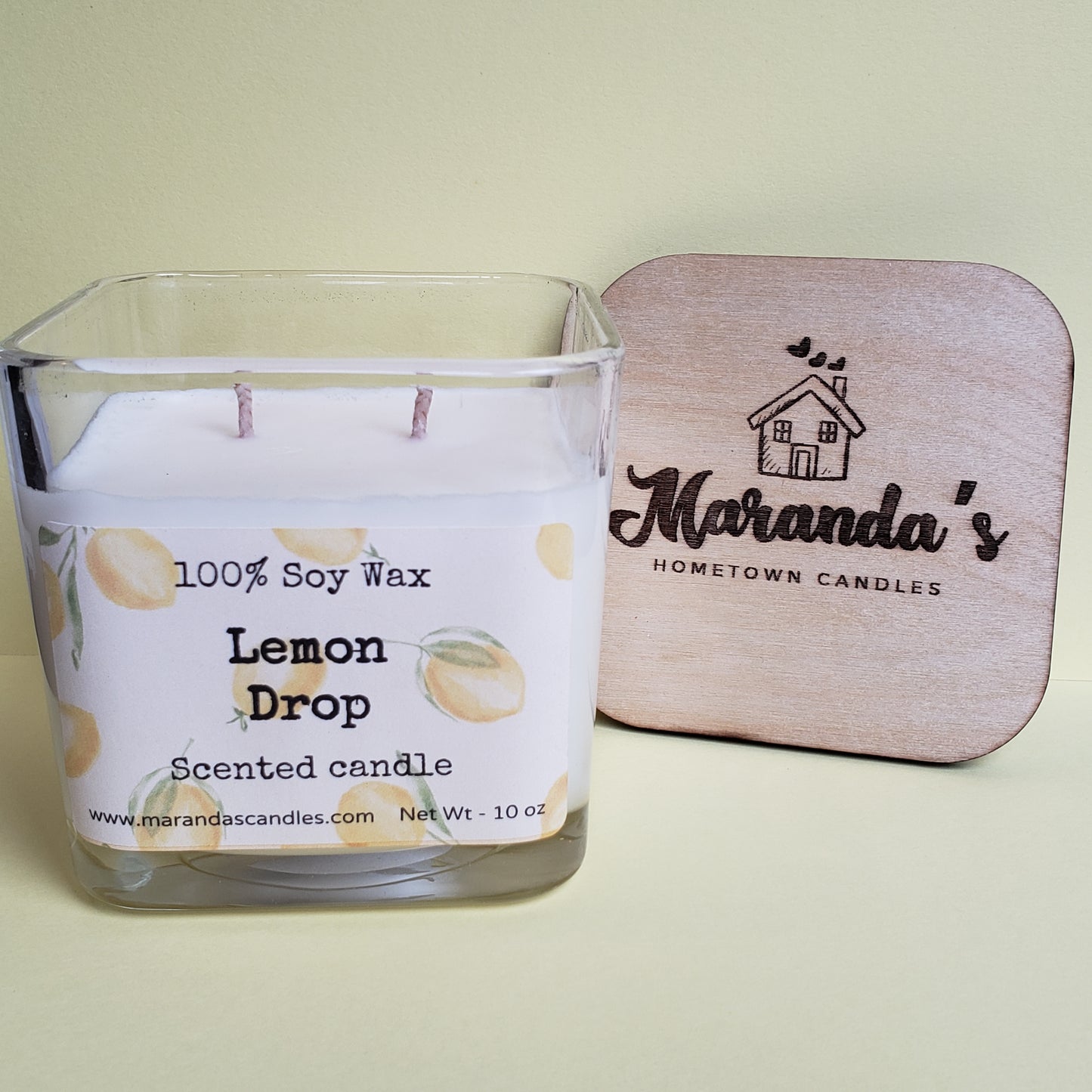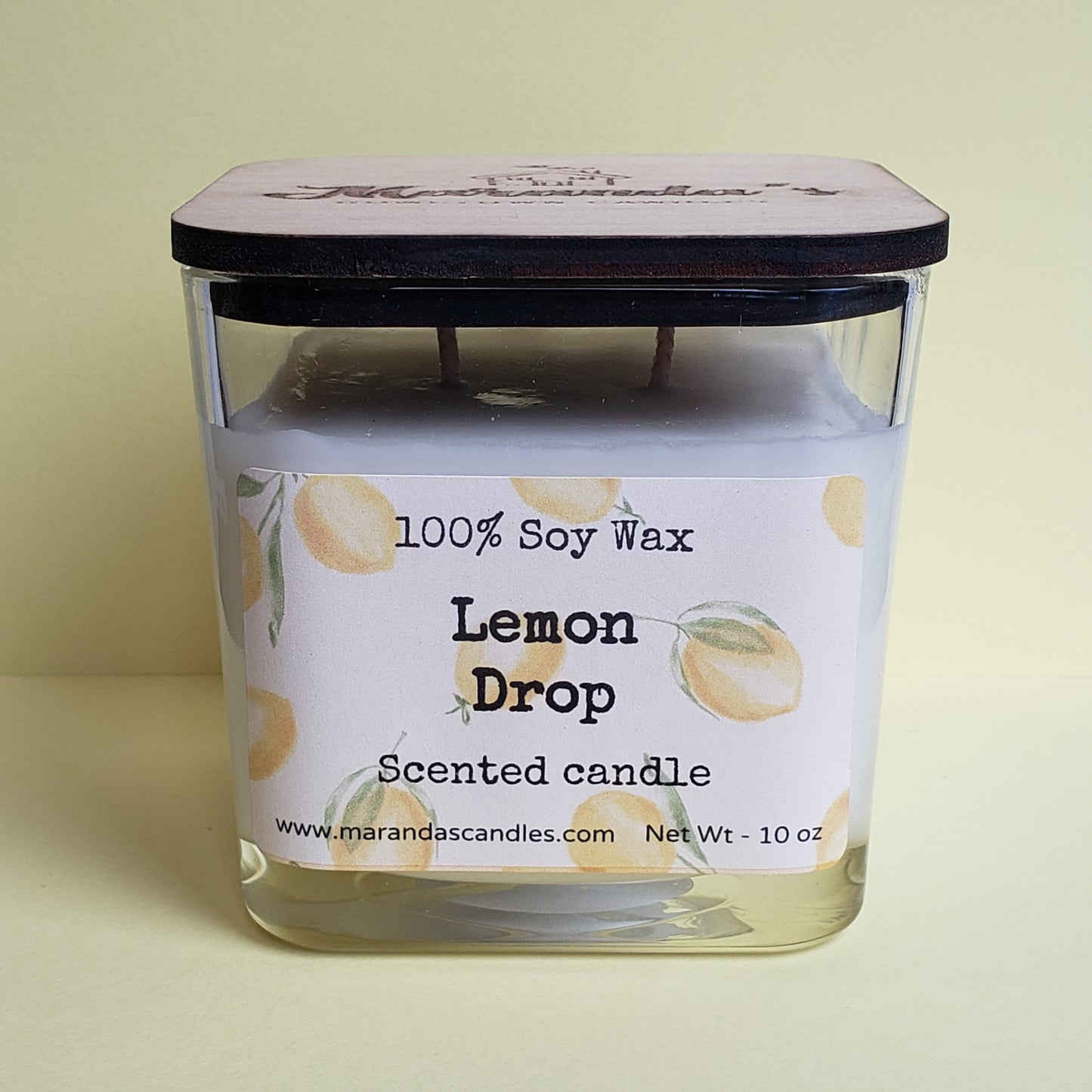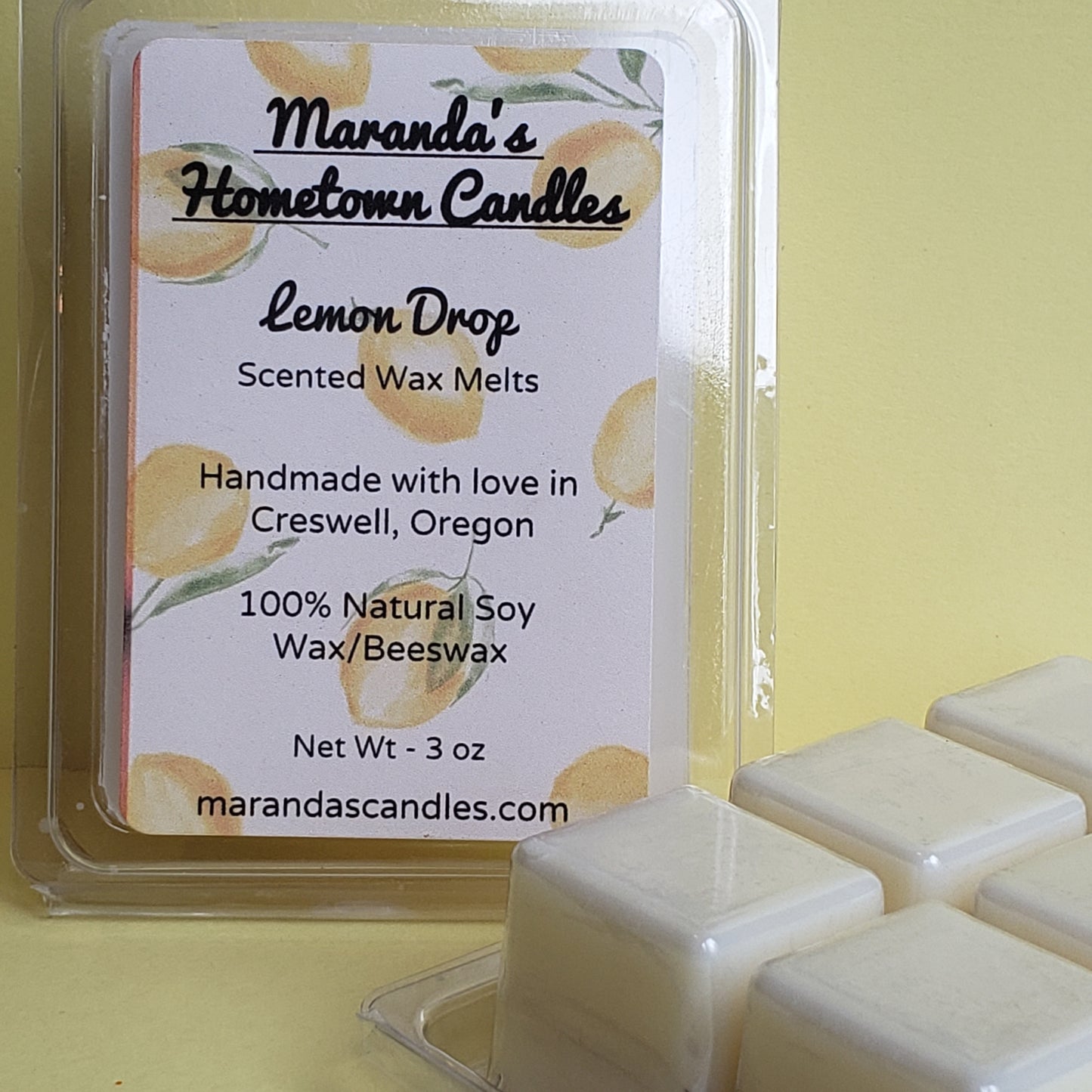 A candle doesn't just illuminate the room; it transforms the atmosphere. Be the light that transforms the world around you.