Regular price
Sale price
$11.00 USD
Unit price
per
Sale
Sold out
Indulge in Cozy Bliss with Our Hot Apple Strudel Soy Wax Candle
Transform your space into a haven of warmth and comfort with our hand-poured Soy Wax Candle in the irresistible Hot Apple Strudel scent. Embrace the inviting aroma that swirls through the air, reminiscent of freshly baked apple delights straight from the oven.
Key Features:
Premium Soy Wax: Crafted using American soy wax, our candle burns cleanly and evenly, providing a long-lasting, Eco friendly, guilt-free indulgence. 
Hand-Poured Elegance: Each candle is hand poured in small batches, ensuring a personal and unique touch.
Fragrance Profile: The Hot Apple Strudel scent is a harmonious blend of crisp, juicy apples, warm cinnamon spice, and a hint of flaky pastry. Let the fragrance transport you to a cozy bakery, where the comforting aroma of apple strudel wafts through the air.
Why Choose Our Soy Wax Candle:
Eco-Friendly: Our candles are made from sustainable American soy wax, ensuring a cleaner burn that's kind to both you and the environment. As well as supporting American farmers
Long-Lasting Enjoyment: With an extended burn time you can savor the delightful fragrance for extended periods of relaxation and tranquility.
Versatile Décor: The chic design of our Hot Apple Strudel Soy Wax Candle seamlessly complements any décor, making it a stylish addition to your home, office, or as a thoughtful gift for loved ones.
How to Use:
Trim the wick to 1/4 inch before each and every light.
Allow the candle to burn for 4 hours at a time to ensure an even melt pool.
Relax and enjoy the comforting ambiance created by the Hot Apple Strudel fragrance.
Bring the Cozy Atmosphere Home: Elevate your space with the enchanting aroma of our Hot Apple Strudel Soy Wax Candle. Order now and immerse yourself in the delightful essence of fall-inspired coziness.
Share
View full details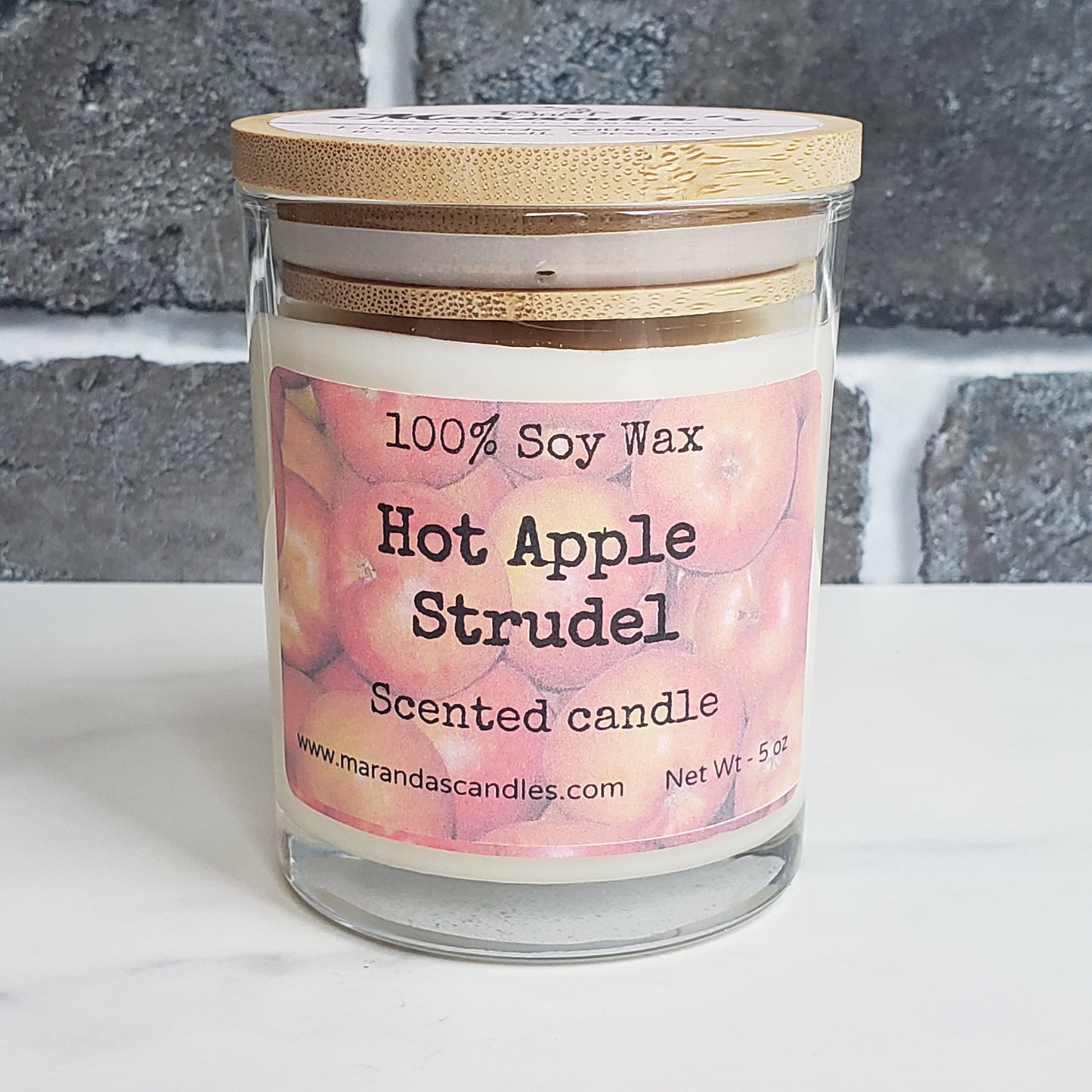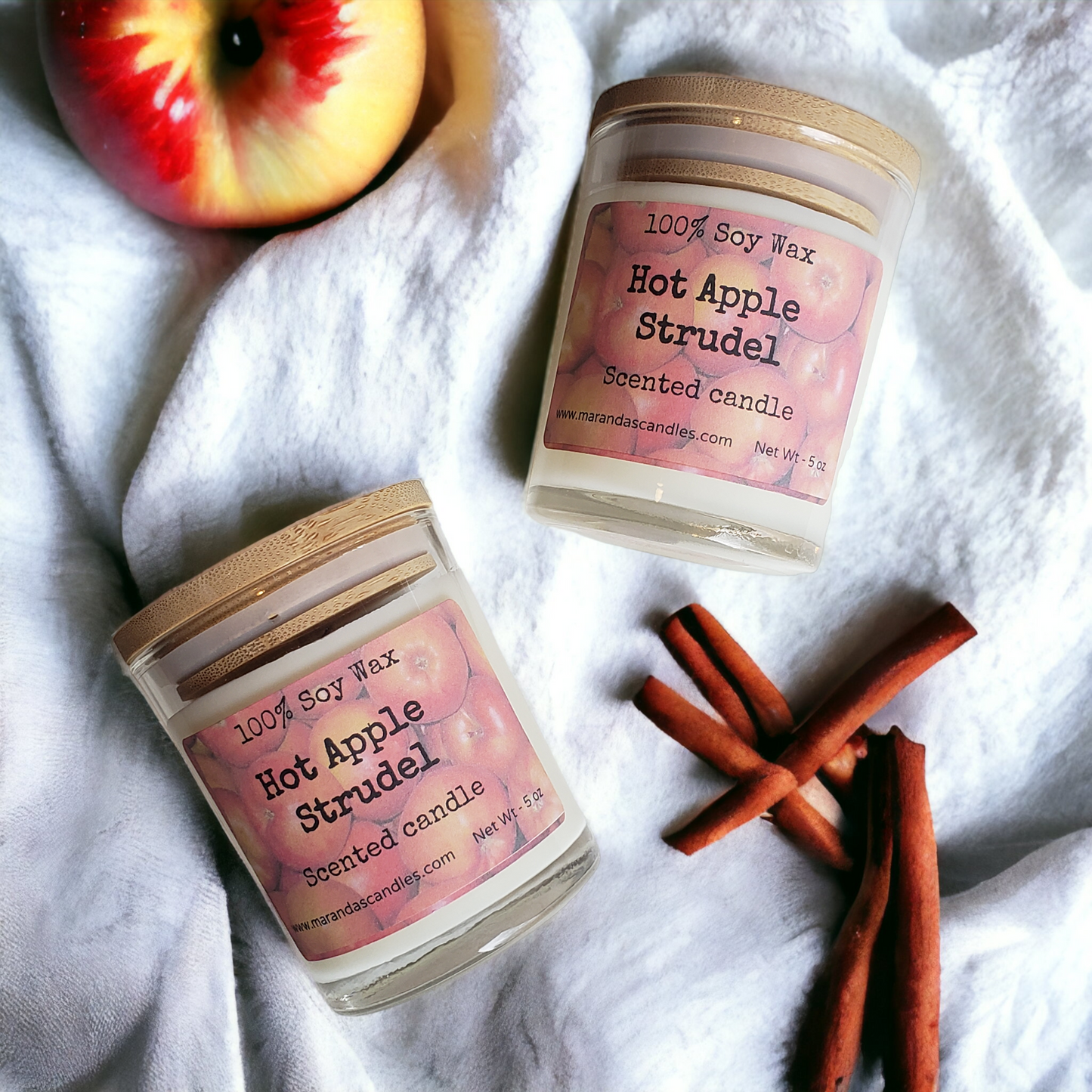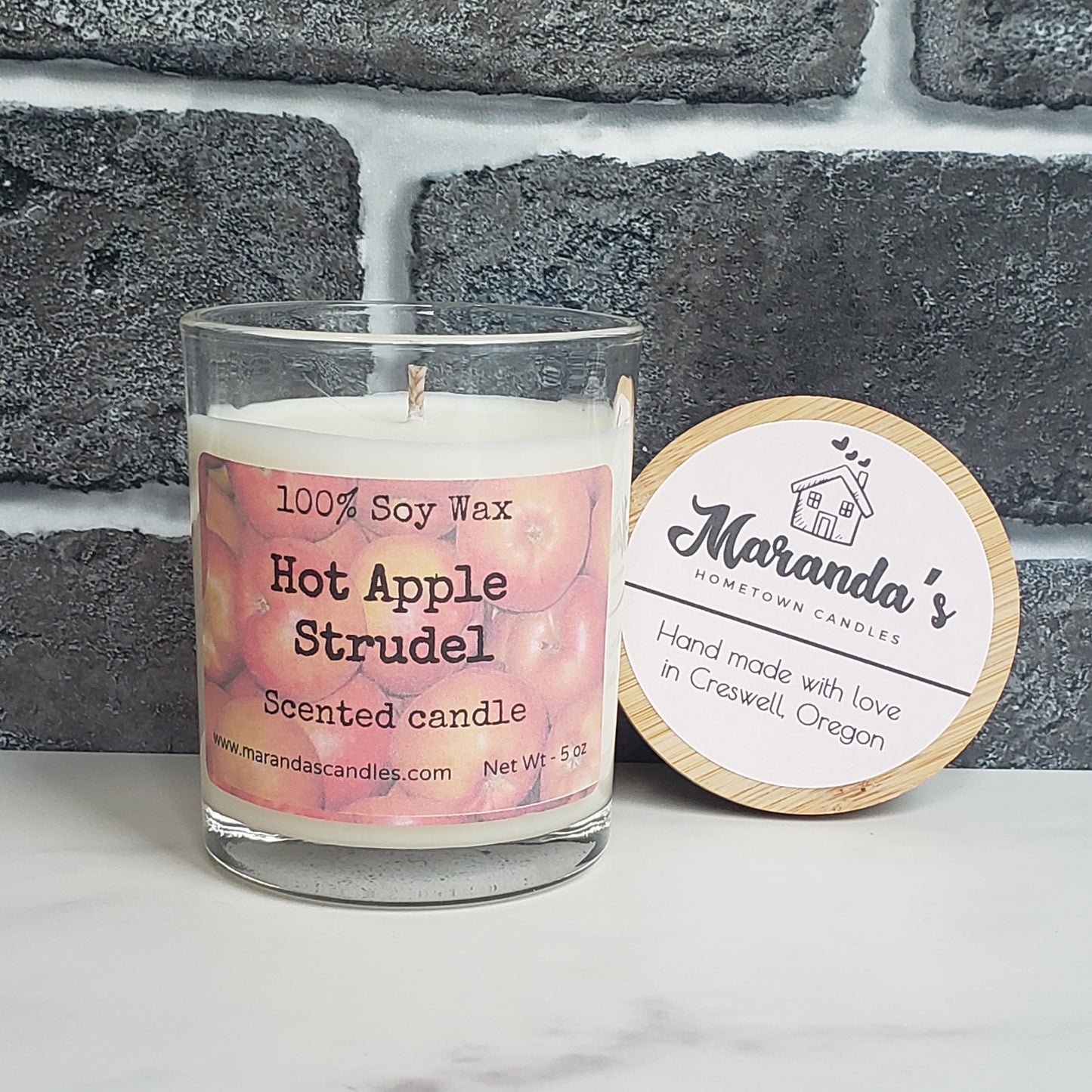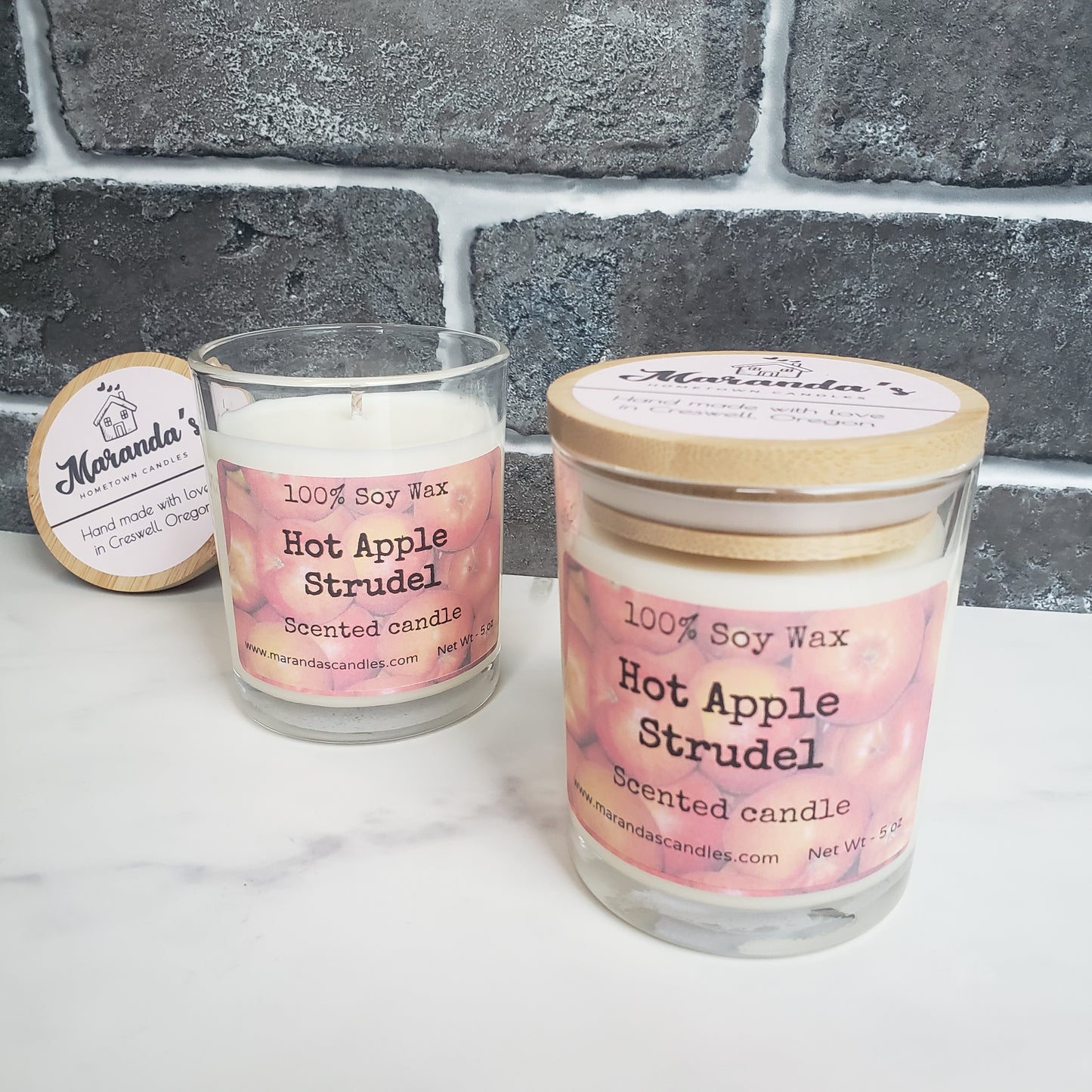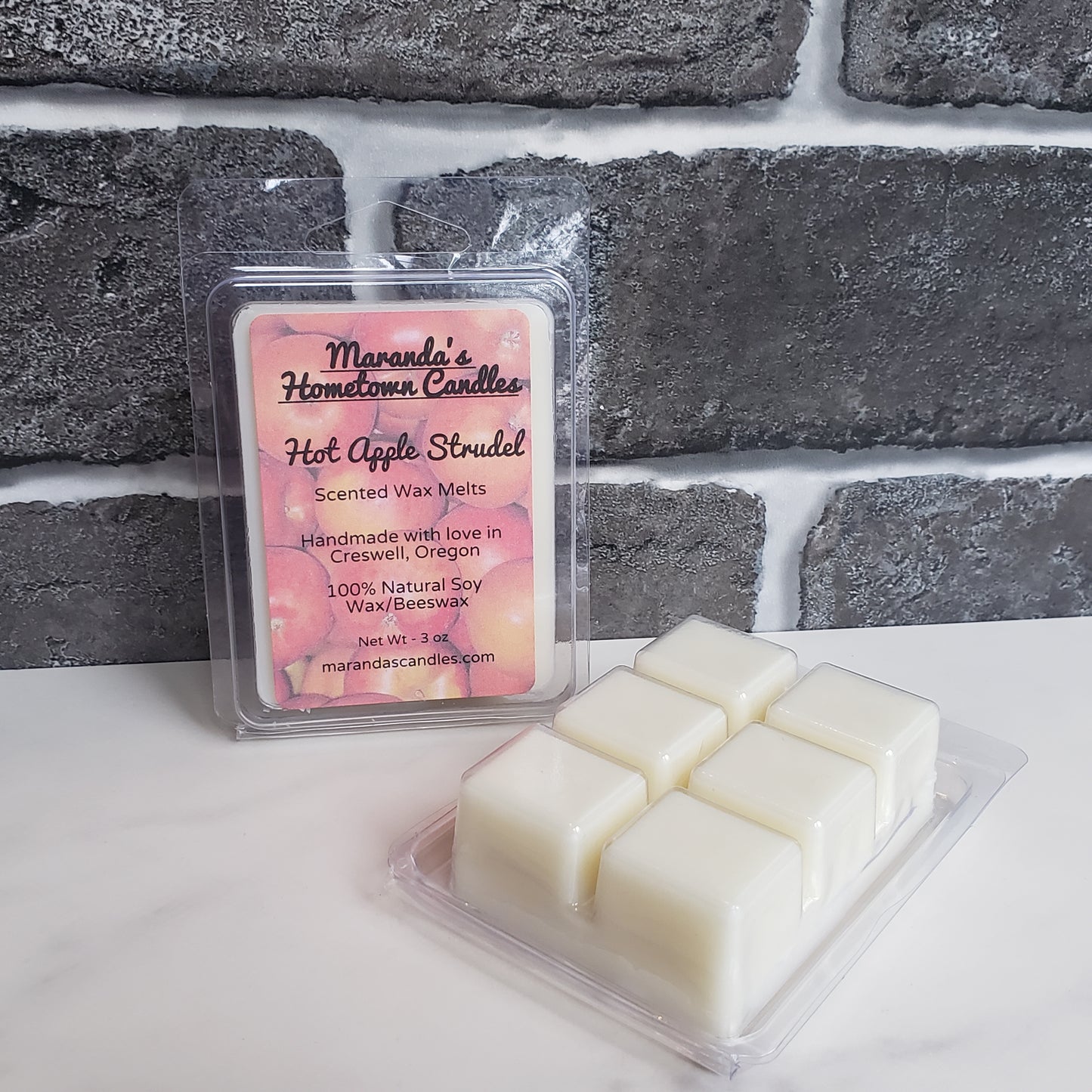 A candle doesn't just illuminate the room; it transforms the atmosphere. Be the light that transforms the world around you.