Regular price
Sale price
$11.00 USD
Unit price
per
Sale
Sold out
Introducing our Spiced Pear Scented Soy Wax Candle – a captivating blend that transforms any space into a warm, comforting haven. Immerse yourself in the rich, enticing aroma of succulent pears infused with a medley of aromatic spices.
The carefully curated blend of spices complements the sweet essence of ripe pears, creating a harmonious balance that is both invigorating and soothing. Whether you're unwinding after a long day or hosting a gathering, our Spiced Pear Scented Soy Wax Candle adds an elegant touch to any occasion.
Crafted with care, our soy wax candle offers a clean and sustainable burn, ensuring a longer-lasting and eco-friendly experience. The natural soy wax not only promotes a healthier environment but also enhances the fragrance throw, allowing the delightful scent of spiced pears to fill your home with ease.
The chic and minimalist design of the candle jar adds a touch of sophistication to your decor. With an extended burn time, you can savor the captivating aroma for hours on end. Place it in your living room, bedroom, or even the bathroom to create a cozy ambiance that will leave a lasting impression.
Indulge in the irresistible allure of our Spiced Pear Scented Soy Wax Candle – where the sweet and spicy notes dance in perfect harmony, creating a sensory experience that will elevate your space and captivate your senses. Transform your home into a fragrant sanctuary with this exquisite candle, and let the warm glow and inviting scent of spiced pears envelop you in serenity.
Share
View full details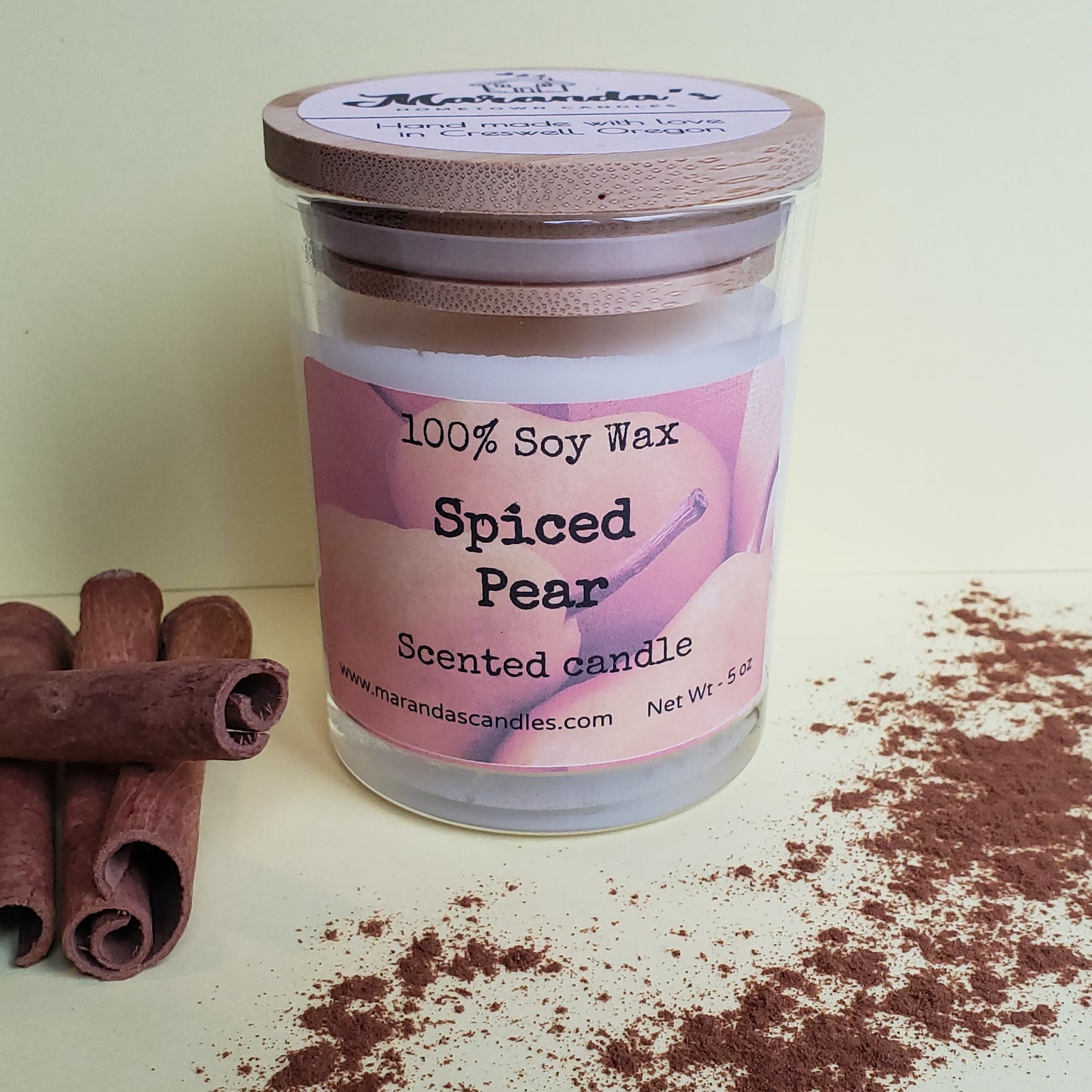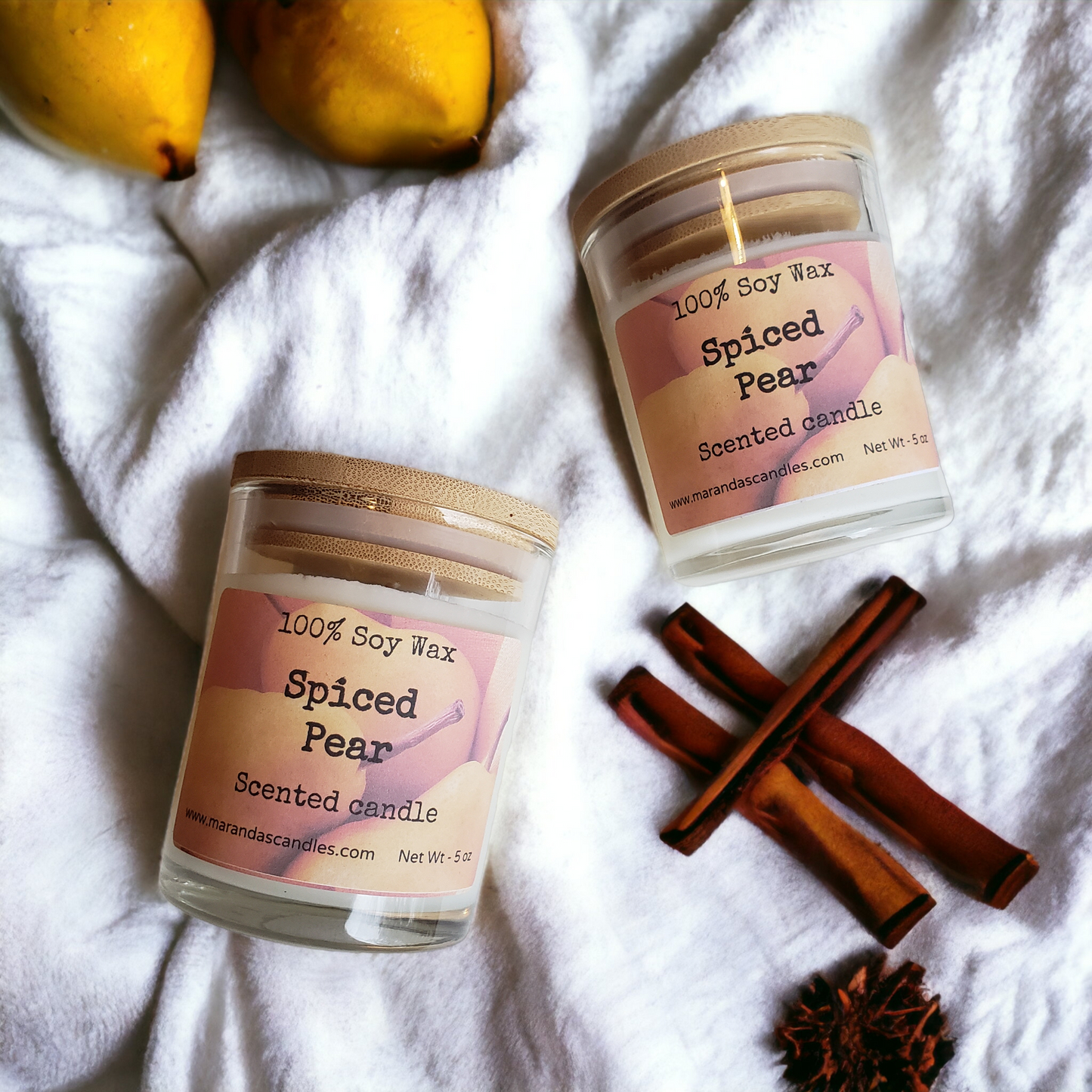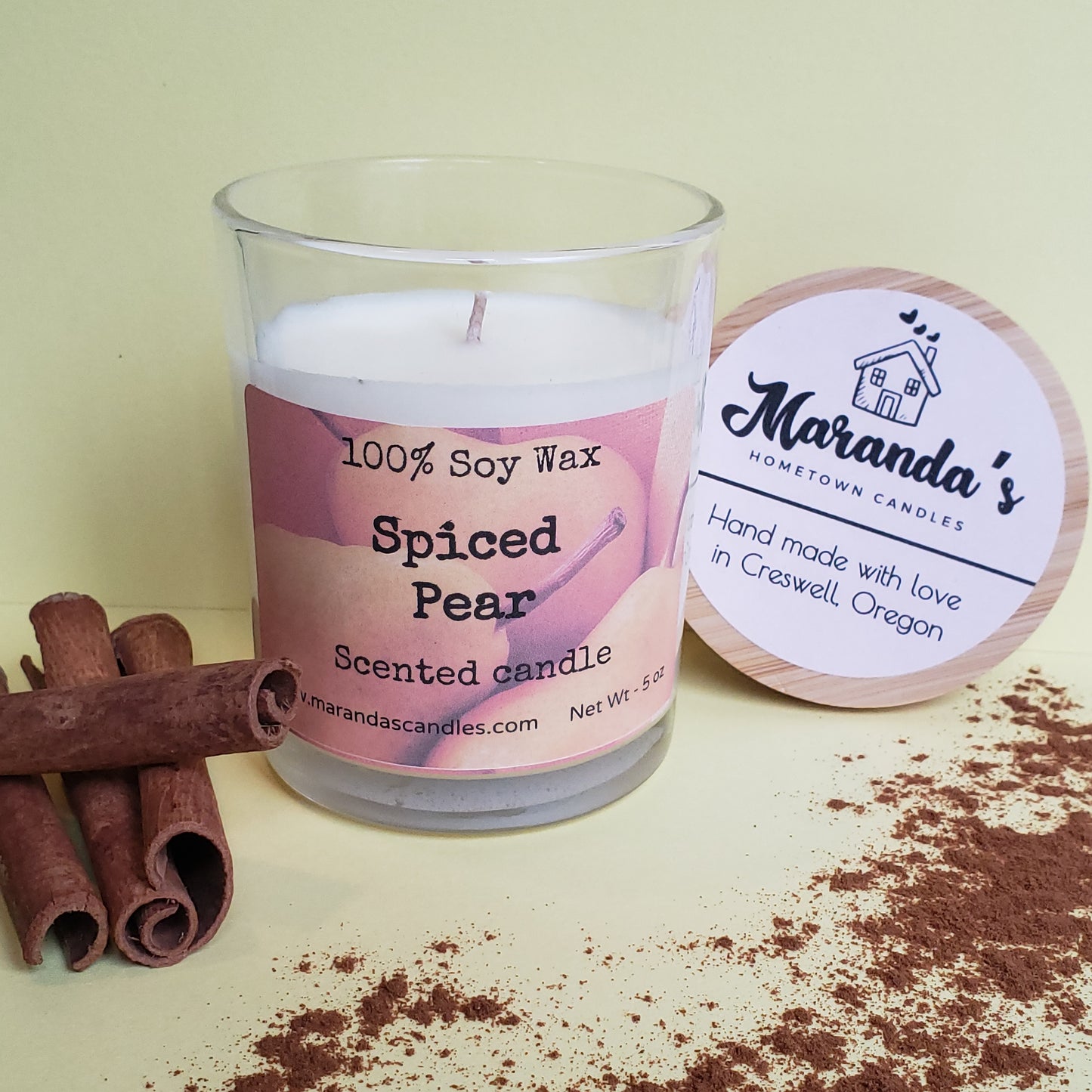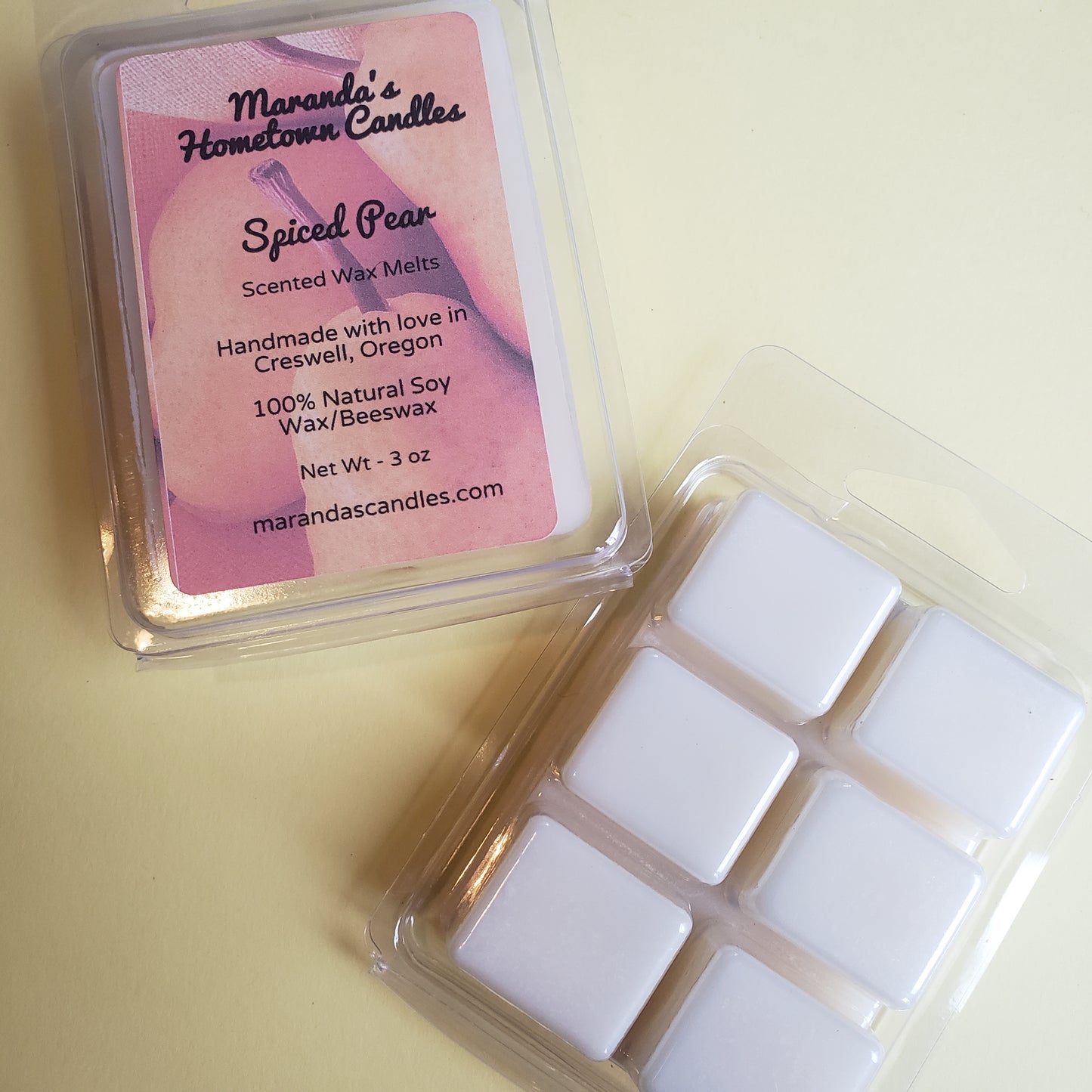 A candle doesn't just illuminate the room; it transforms the atmosphere. Be the light that transforms the world around you.