Regular price
Sale price
$11.00 USD
Unit price
per
Sale
Sold out
Introducing our hand-poured soy wax candle, a true sensory indulgence that transforms any space into a haven of warmth and sophistication. Our "Vanilla Bourbon" fragrance is a captivating blend that marries the rich, sweet aroma of vanilla with the deep, smoky notes of aged bourbon, creating an intoxicating symphony for your senses.
Fragrance Profile: Embrace the warmth of Madagascar vanilla, where its velvety sweetness dances with the sultry depth of premium bourbon. The vanilla notes bring a comforting familiarity, while the bourbon undertones add a touch of mystery and refinement. Together, they create a fragrance that is both indulgent and alluring.
Key Features:
Hand-poured with love and precision
Natural soy wax for a clean burn
Cotton wick for an even and steady flame
Long-lasting fragrance that fills your space
Elegant glass container to complement any decor
Experience: Light our "Vanilla Bourbon" candle and let the flickering flame transport you to a cozy evening by the fireplace. The fragrance gently envelops the room, creating a warm and inviting atmosphere. Whether you're winding down after a long day or setting the mood for a special occasion, our candle is the perfect companion for moments of relaxation and celebration.
Perfect Gift: Elegant and sophisticated, our "Vanilla Bourbon" candle makes for a thoughtful and luxurious gift. Share the joy of indulgence with your loved ones, and let them experience the magic of this unique fragrance.
Indulge in the allure of "Vanilla Bourbon" – a fragrance that transcends time, creating an ambiance that is both comforting and refined. Elevate your space with the warm embrace of our hand-poured soy wax candle, where every moment is an invitation to relax, unwind, and savor the richness of life.
Share
View full details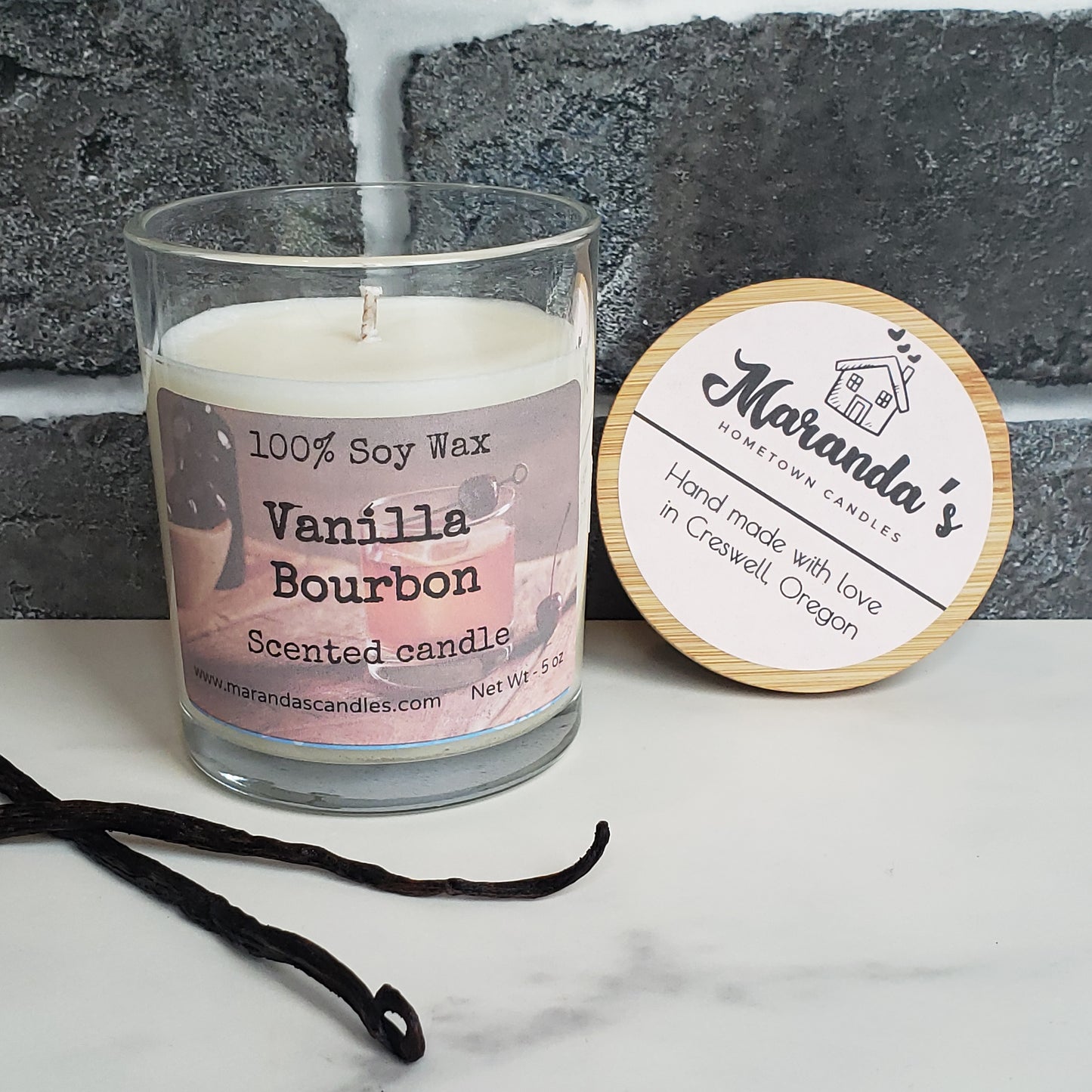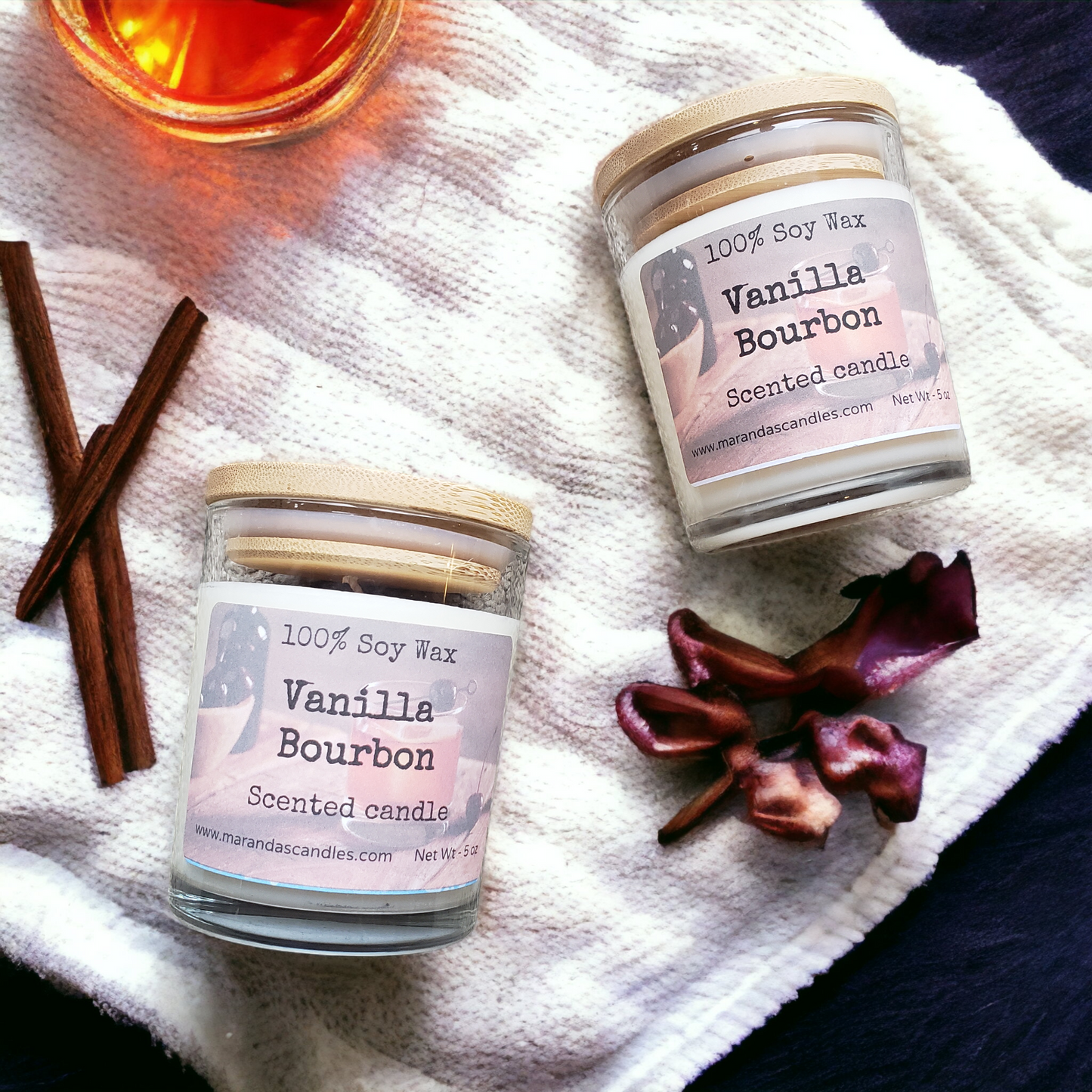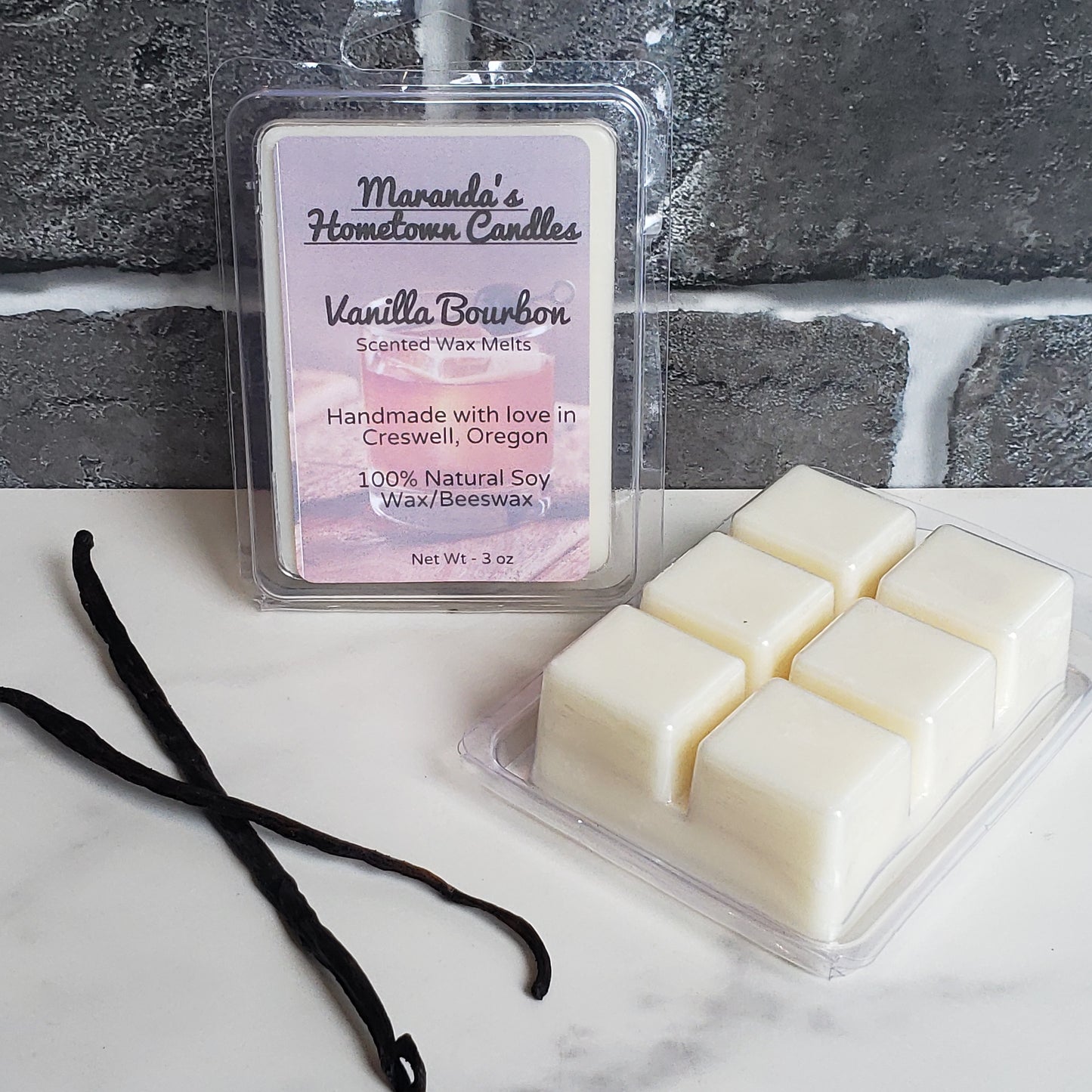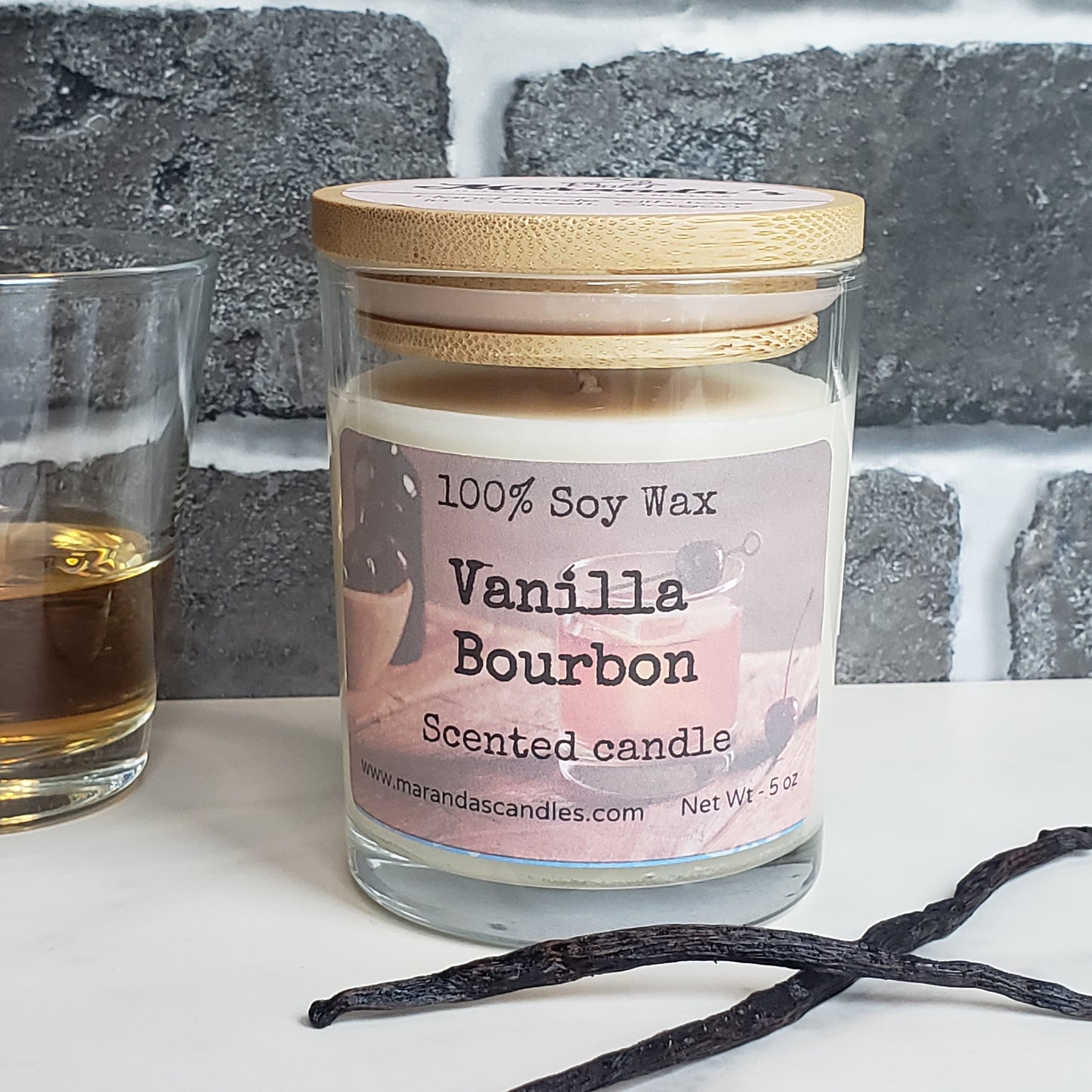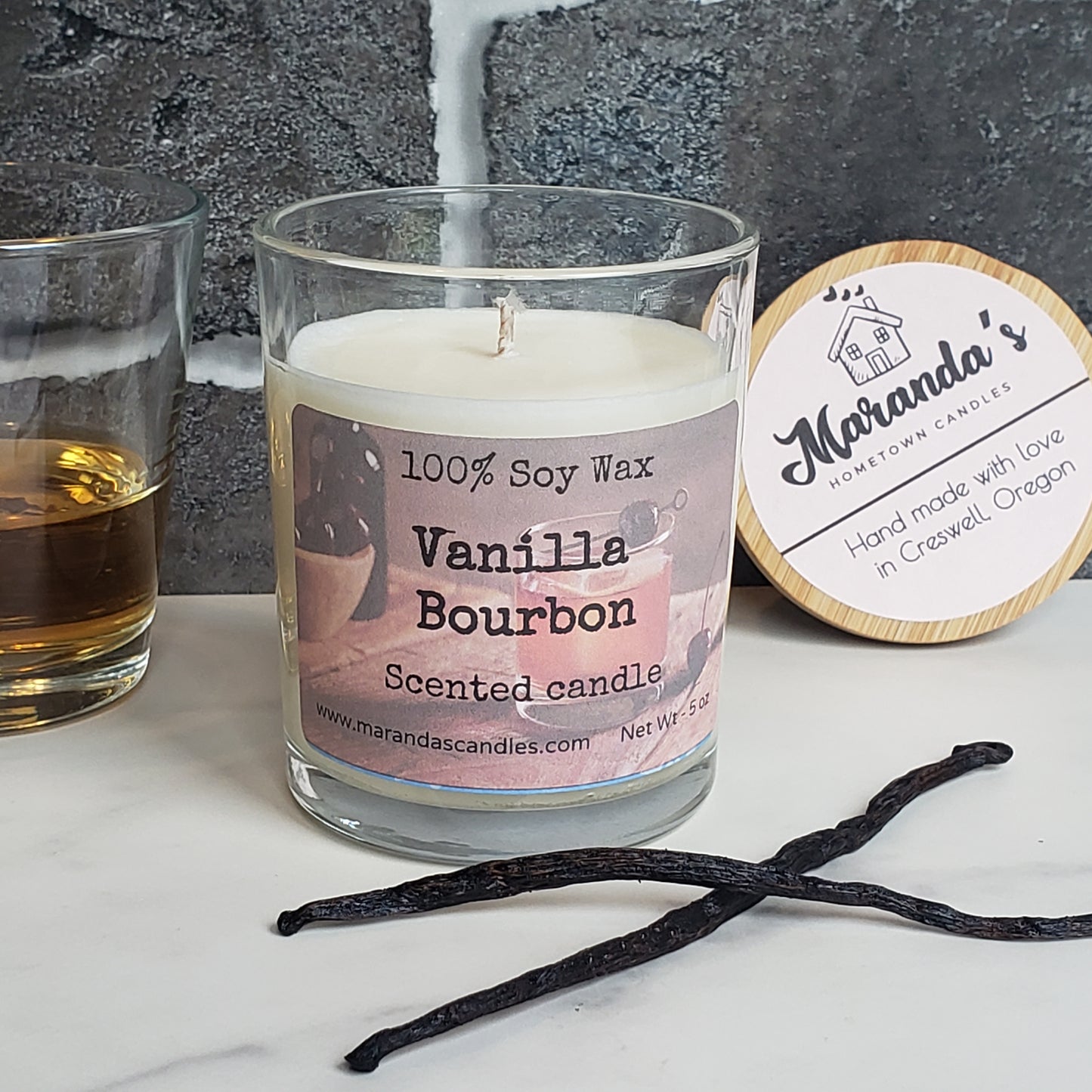 A candle doesn't just illuminate the room; it transforms the atmosphere. Be the light that transforms the world around you.