Regular price
Sale price
$15.99 USD
Unit price
per
Sale
Sold out
These lovely, elegant mini heart bowls hold 3 oz. of soy wax, and are topped with handmade beeswax flowers. Once candle has been burned , the bowl can be easily wiped clean and reused for many different purposes
Perfect as a Jewelry/hair tie/hair clip/crystal holders dish.
Burning instructions, and Wash/Care instructions included.
Each bowl is handmade with love. Because of this, each candle will have varying flower detail, no 2 are the same.

Lavender & Sage : This truly exotic fragrance captivates the soul. Lavender and sage is a calming blend of fresh picked herbs, lavender and aromatic woods.
Sage, rosemary, and chamomile awaken the earthiness of lavender with base hints of thyme and cedarwood, creating a clean, herbal scent.
Give your space an apothecary atmosphere with this timeless scent.

Cozy Cashmere - There's nothing quite as comfy as curling up in an oversized sweater, soft as a flower petal, on a cool fall day. Cashmere is a wonderful perfume/cologne type scent with floral notes of Lily and Jasmine arrive on a musk and Tonka bean base with soft powdery notes that don't over power, in a beautifully balanced natural fragrance that creates this luxurious sexy experience. A Beautiful, soft, sensual scent some have described as Sex in bottle!

Citrus and balsam - is an exquisite blend of Fruits and Pine. Top notes of wild Berries and Mandarin, mid notes of ripe Apple, Cinnamon, Clove and Pineapple and accented with base notes of light Musk and Evergreen.
This memorable Christmas time fragrance can be reminisced all year long. This is truly a favorite in my household.

Spiced Pear : Just picked, juicy ripe pears, kissed by the sun with a hint of vanilla, brown sugar, and spice. The perfect fall and winter fragrance, but don't feel shy to remanence all year round. Its juicy and spicy notes of pears and sugared cinnamon are a true crowd pleaser. Everyone will wonder what you are baking in the oven!

Looking for a highly fragrant soy wax candle? Look no further. Maranda's Hometown Candles produces quality candles you can trust. Always made with 100% American Soy Wax for longer lasting and clean burning candles.
Never any additives or harsh chemicals.

Hand poured with love in Creswell, Oregon.
Candle info :
Available in 
3 oz. wood wick , heart bowl with beeswax embedded flowers.
Wick material - wood
Wax- 100% American Soy Wax
Eco friendly and non toxic, clean burning candle. No black smoke!
Burn time - 20 + hours
Premium fragrance oil
Made in America | hand poured with love in Oregon 

All items are hand made by me.
When you support small businesses, you are supporting a dream and you are truly appreciated. 

Your opinion matters !
Should you have any questions or concerns with your order please contact me so I can do my best to make it right.

Share
View full details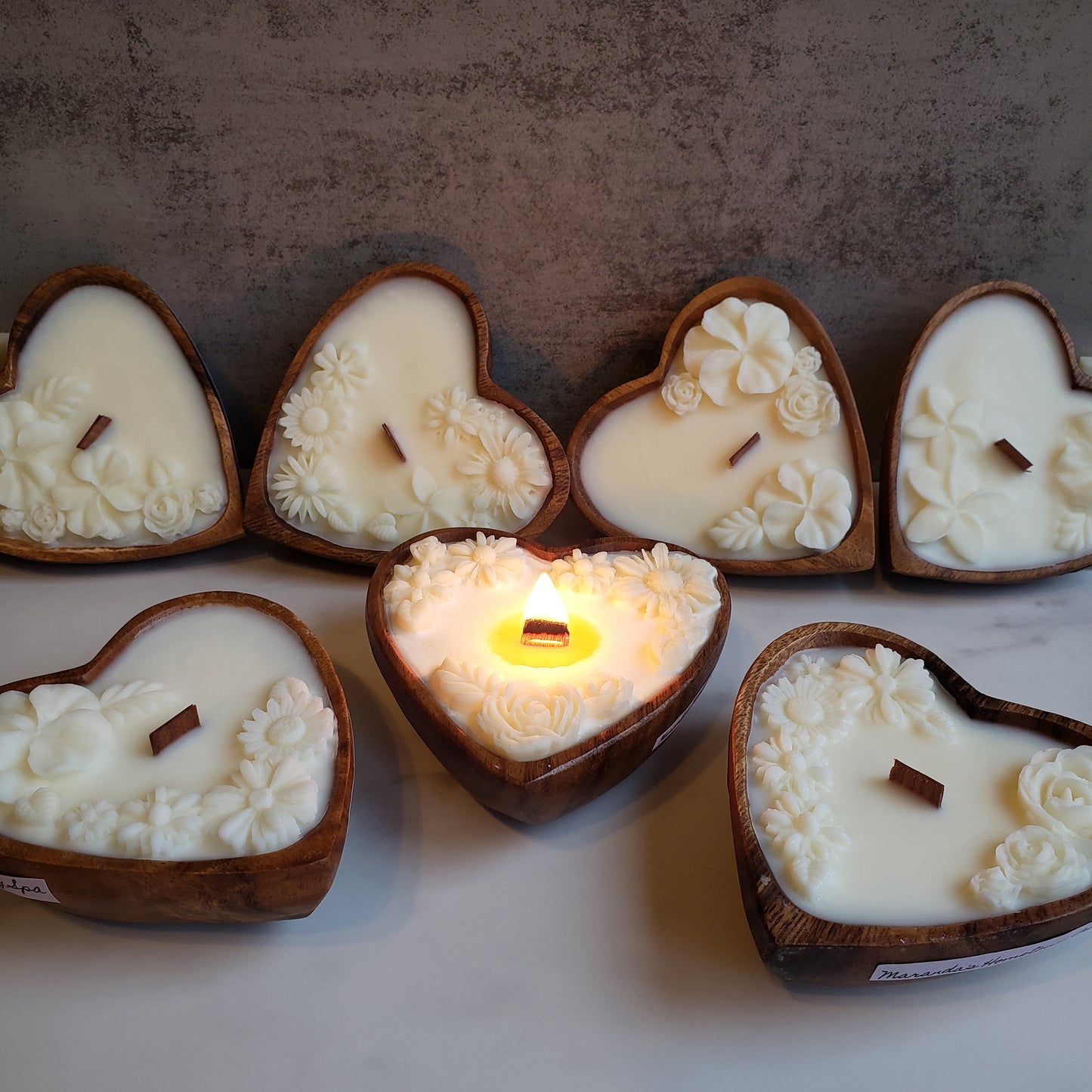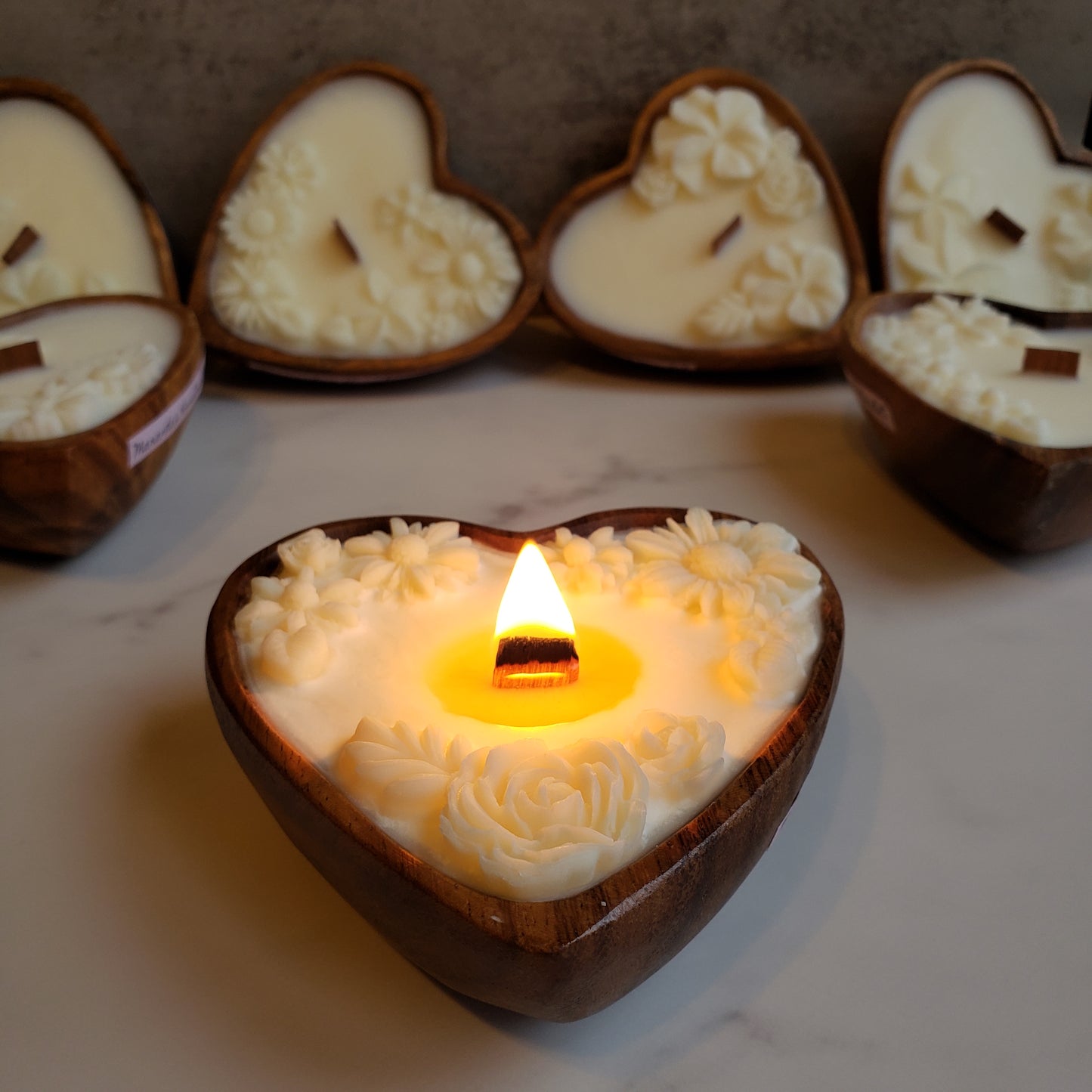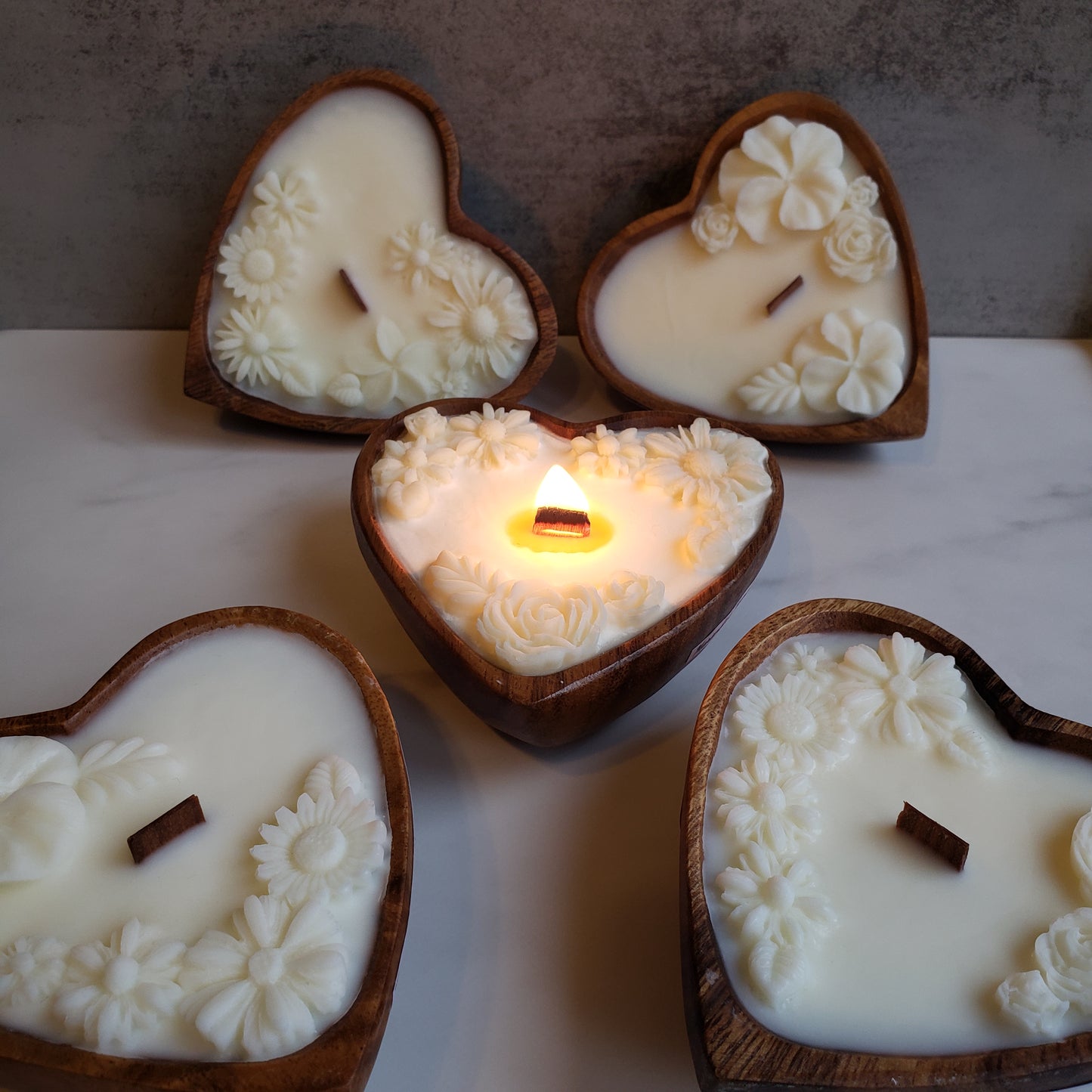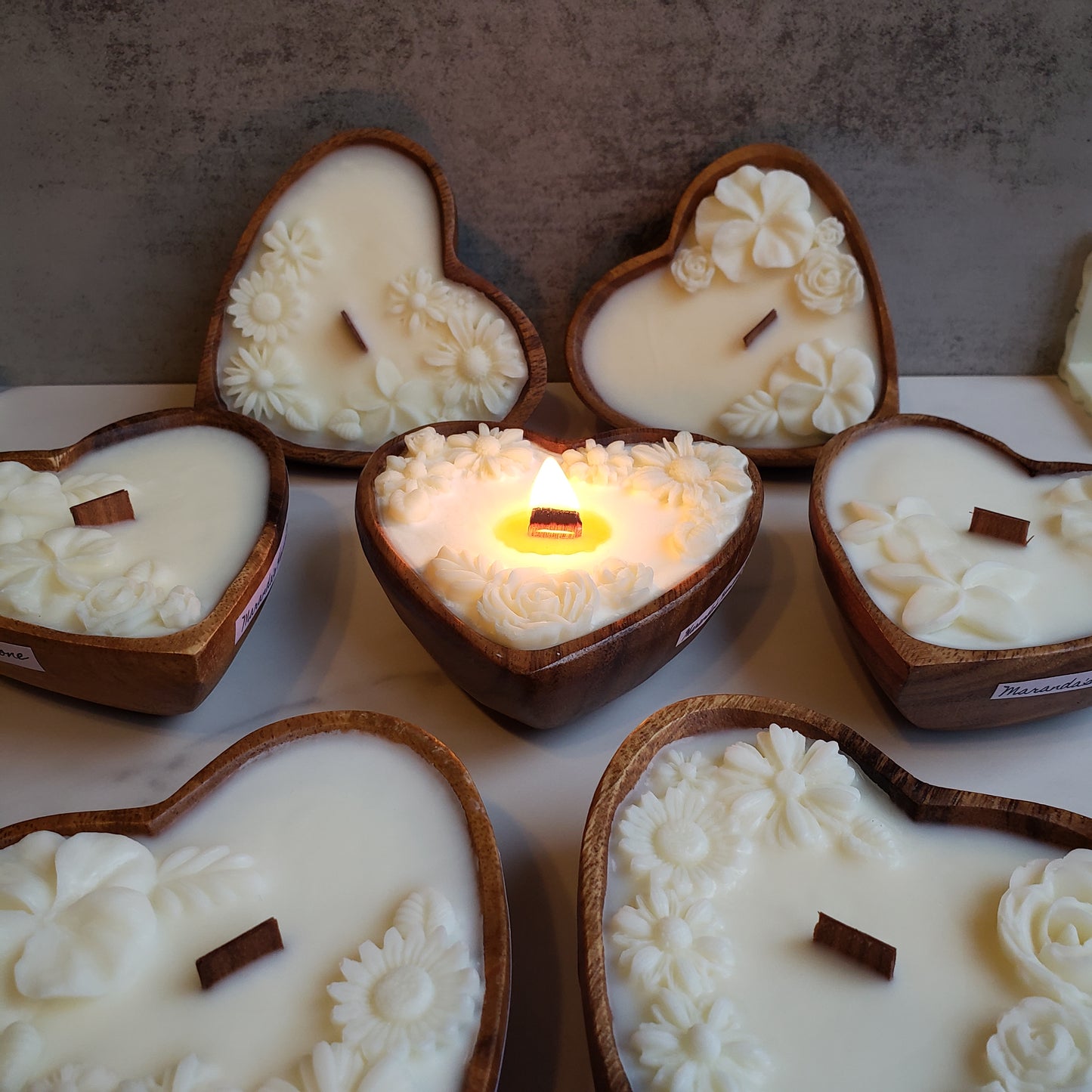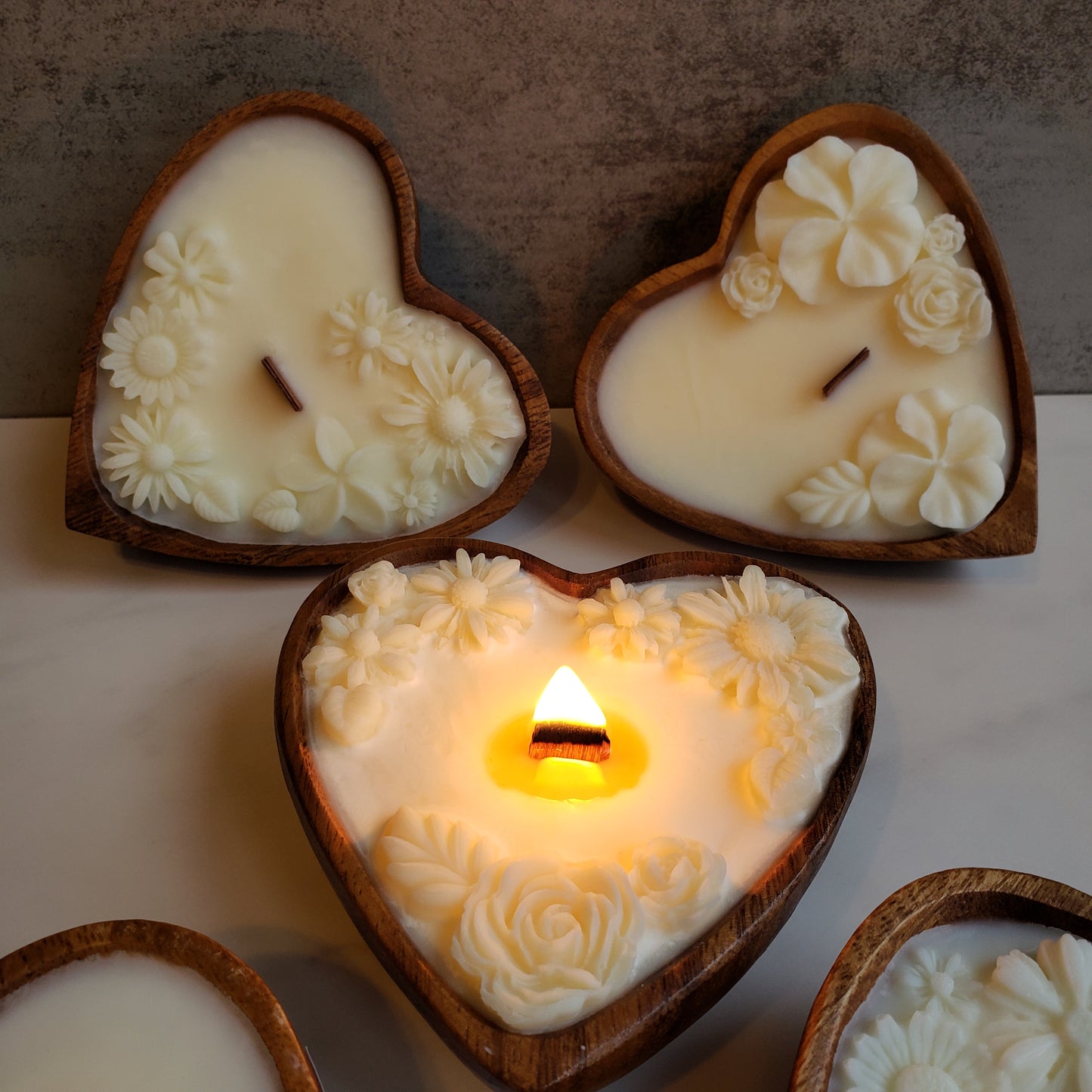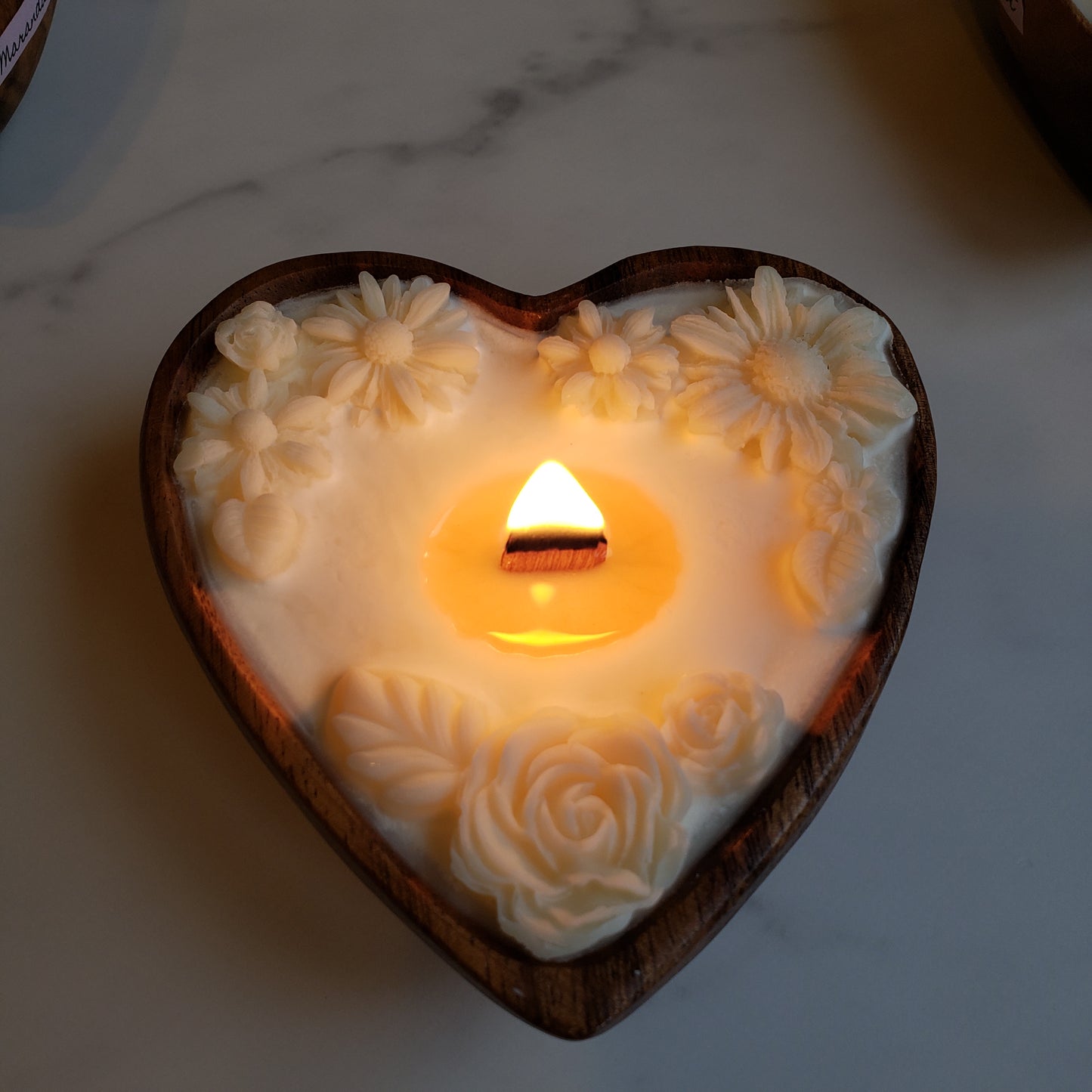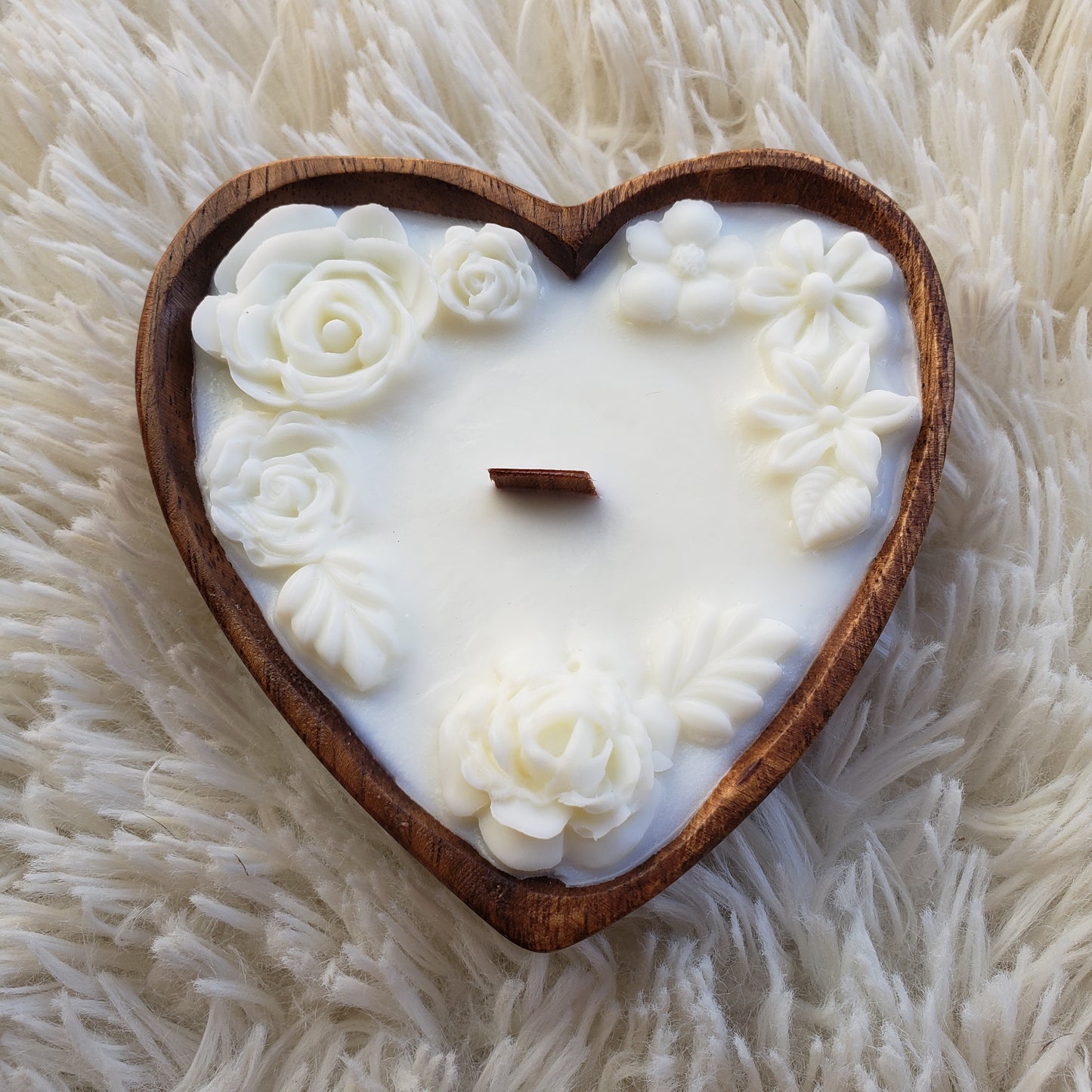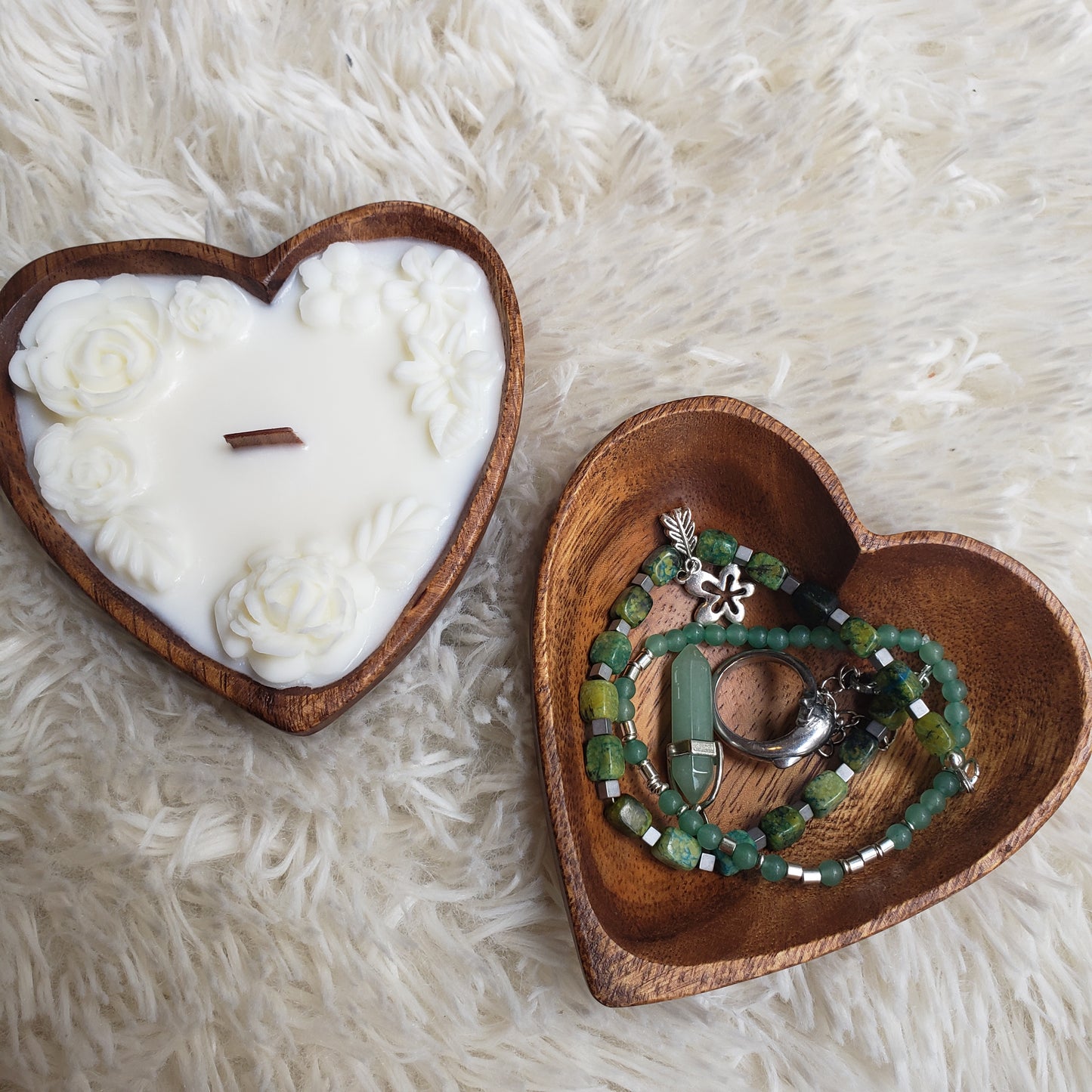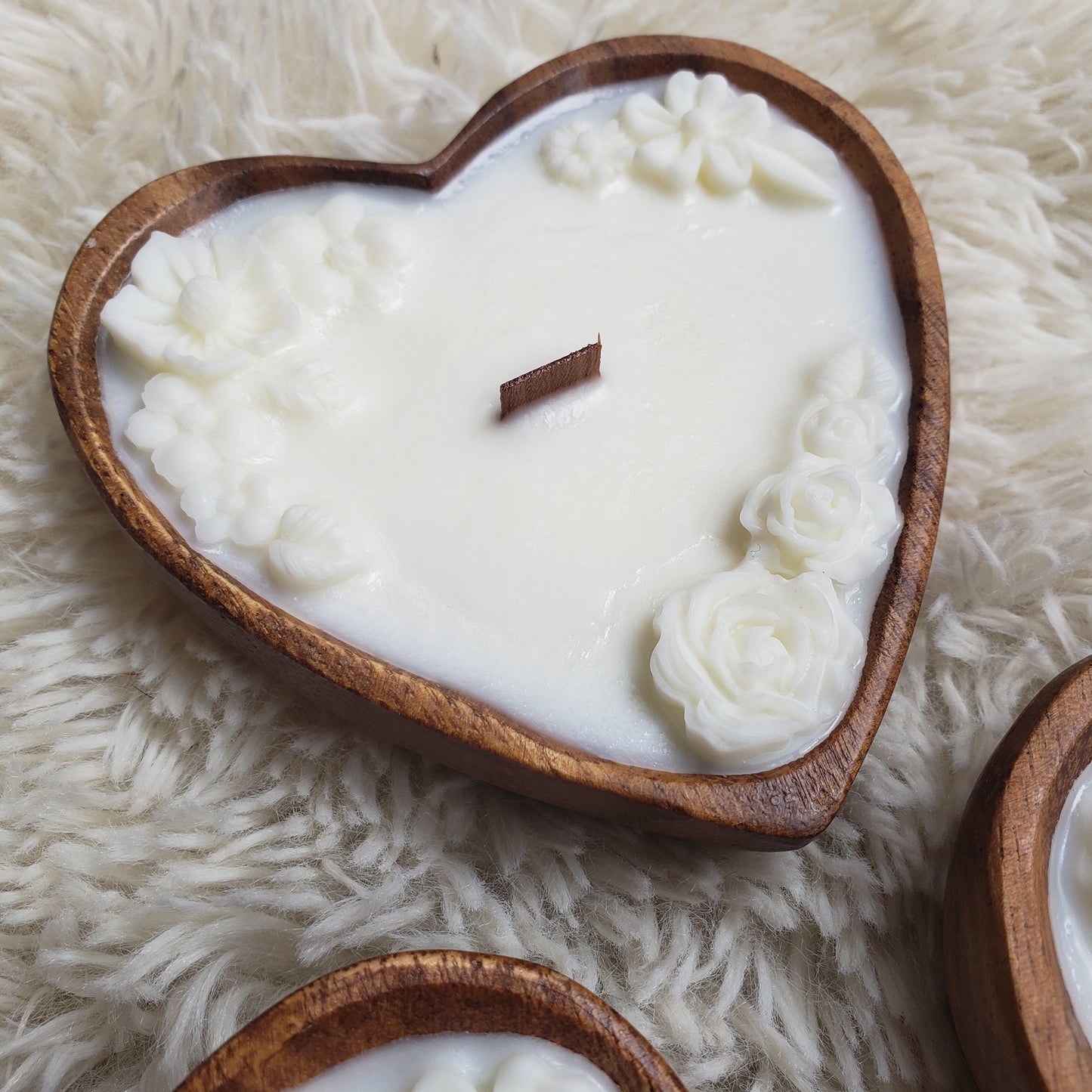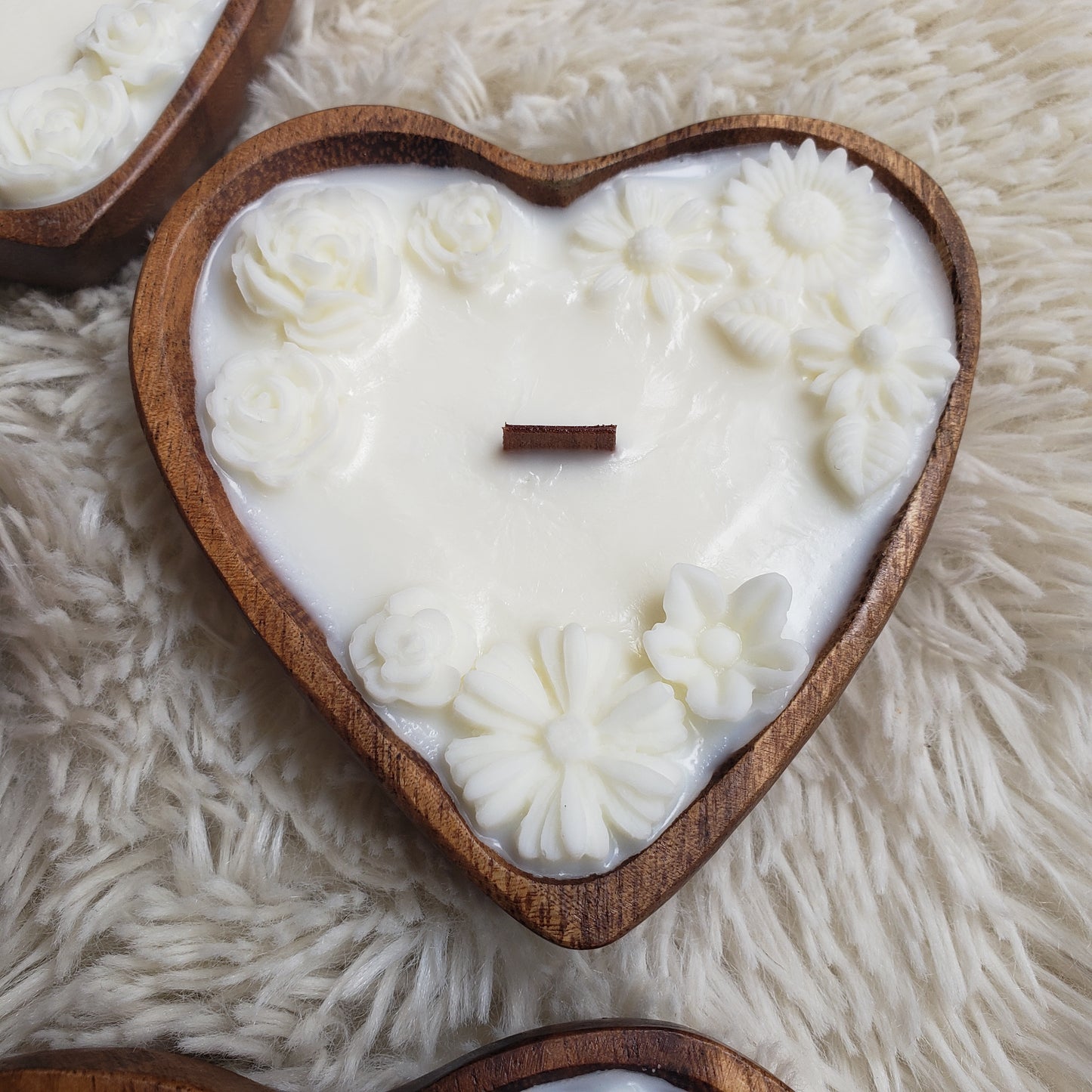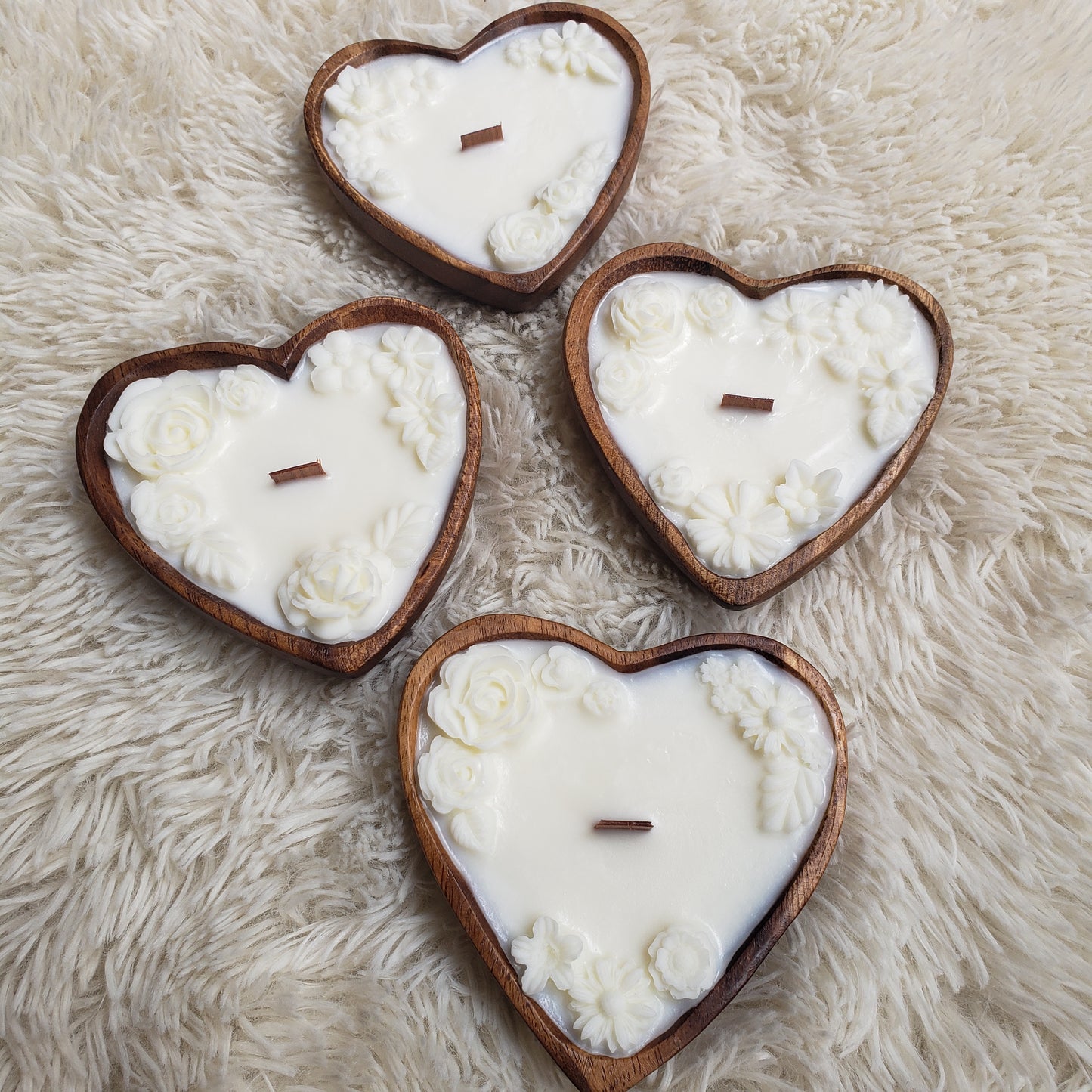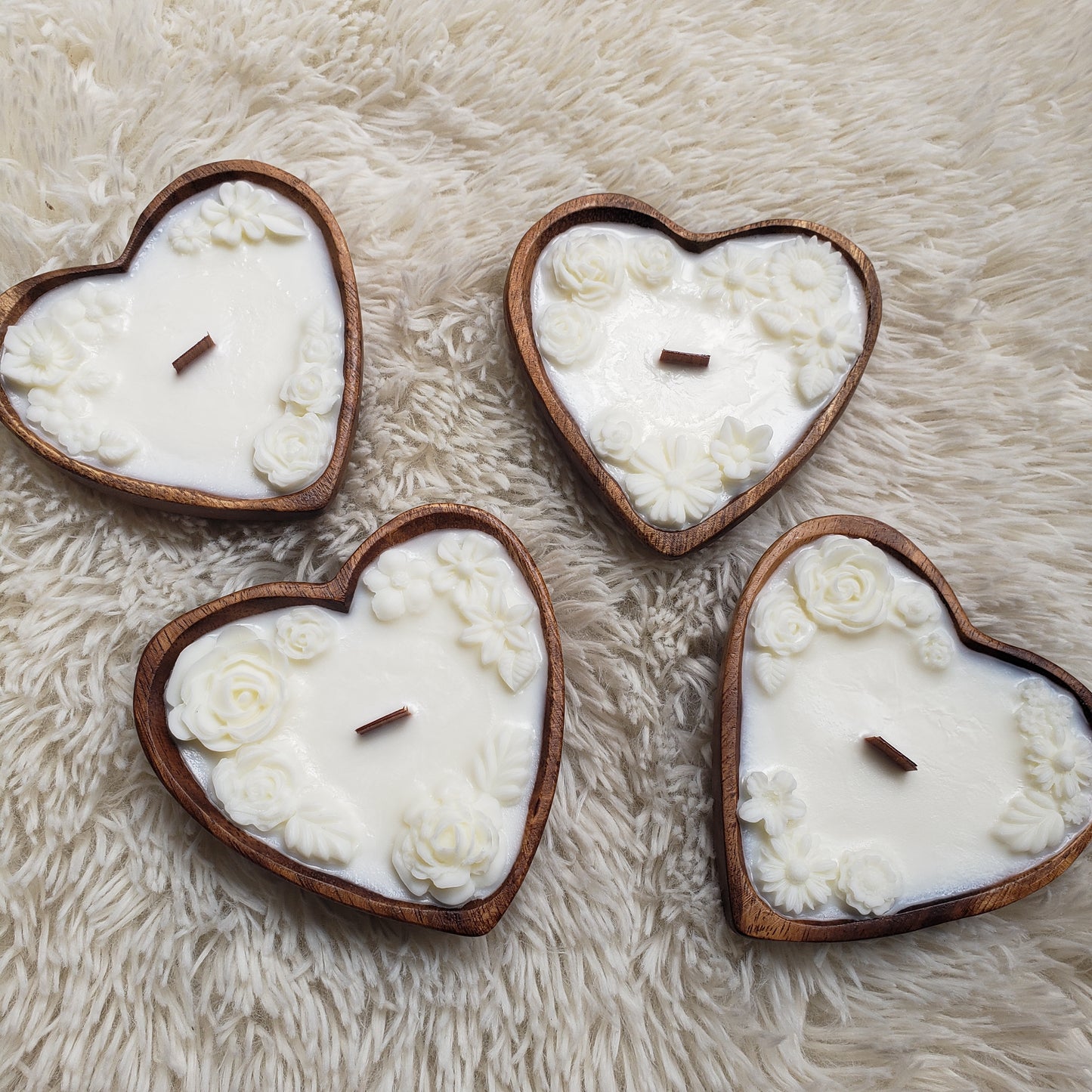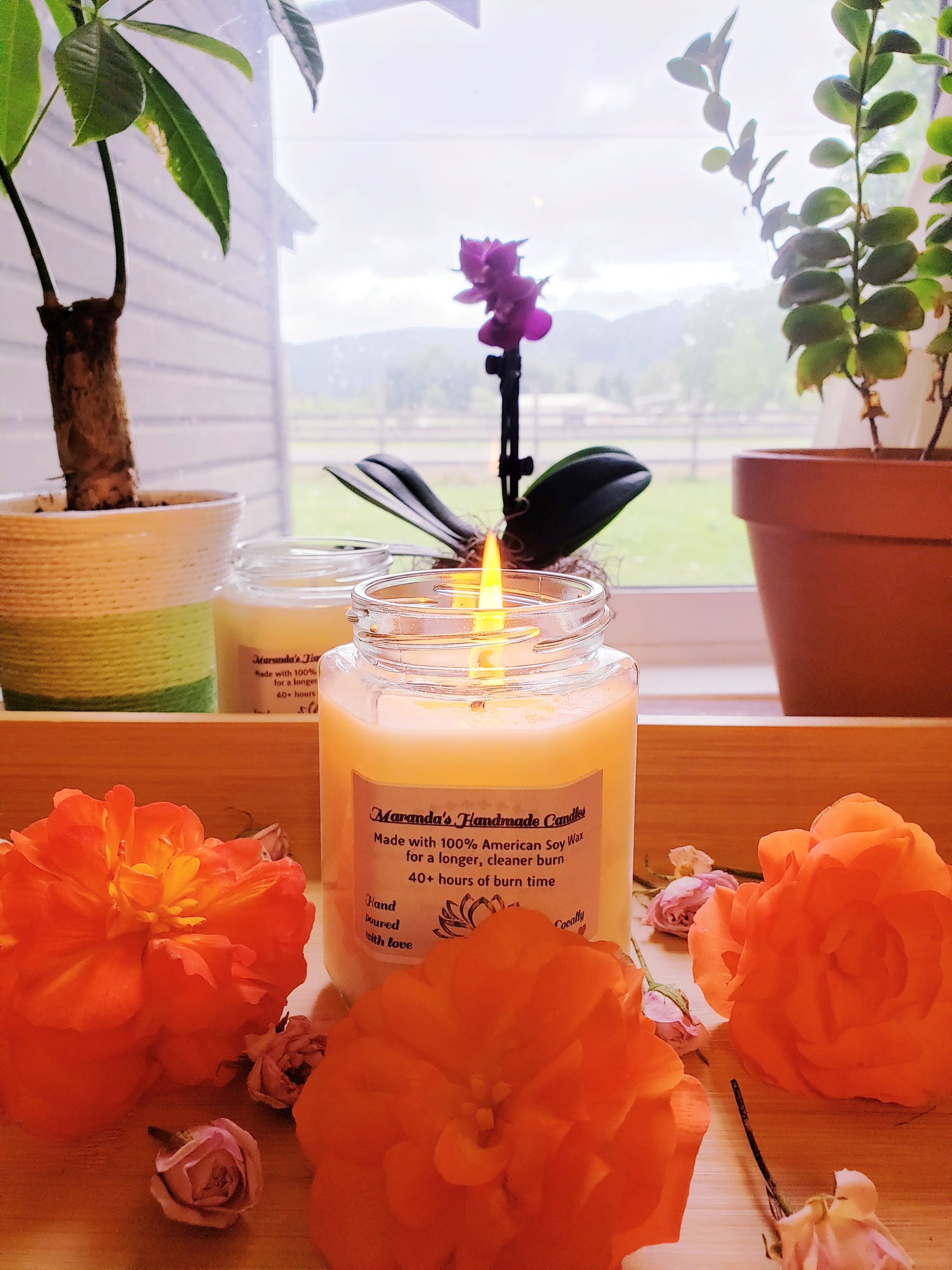 Thousands of candles can be lit from a single candle, and the life of the single candle will not be shortened. Happiness never decreases by being shared.
-Buddha
When you support a small business, you are supporting a dream.