Regular price
Sale price
$11.00 USD
Unit price
per
Sale
Sold out
Introducing our Heavenly Honeysuckle scented candle, a captivating fragrance that embodies the delicate and enchanting essence of the honeysuckle flower.
Immerse yourself in the heart of this fragrance, where the true beauty of honeysuckle unfolds. The intoxicating floral aroma fills the air, both creamy and elegant, inviting you to indulge in its enchanting embrace. As the scent evolves, a subtle hint of Jasmine and green accords emerges, reminiscent of lush foliage in a sun-drenched garden, adding a touch of freshness and vibrancy to the experience.
The base notes give a soft and sensual touch, enveloping you in a comforting warmth that lingers in the air. This harmonious blend of fragrant layers captures the very essence of blooming honeysuckle blossoms, creating a truly heavenly experience that soothes the senses and transports you to a serene oasis.
Hand-poured using 100% premium quality Soy Wax, this candle ensures a clean and even burn, filling your home with its captivating fragrance. The natural cotton wick allows for a steady flame and enhances the longevity of the candle.
With its elegant and minimalist design, our Candles effortlessly complement any decor style. 
Indulge in the irresistible charm of our Heavenly Honeysuckle scented candle and elevate your surroundings to a state of pure bliss. Let the delicate and enchanting fragrance whisk you away to a world of floral serenity, where the beauty of honeysuckle blooms forever. Experience the heavenly allure of this captivating scent and create an ambiance that is truly unforgettable.
Wax melts are handpoured in small batches with an all natural Soy wax/Beeswax blend for longer lasting and non toxic fragrance.
Never any additives or harsh chemicals.
Hand poured with love in Creswell, Oregon.

Candle info :
5 oz. single wick Bamboo Lid (25 hr Burn time)
8 oz. single wick (45 hr Burn time)
10 oz. Double wick (60 hr Burn Time)
3 oz. 6 Cube wax melts (up to 7 days of fragrance)
Eco friendly and non toxic, clean burning candle. No black smoke!

Premium Non toxic fragrance oil with no harmful Phlalates.
All items are hand poured in small batches. Handmade in Oregon

Your opinion matters !
Should you have any questions or concerns with your order please contact us directly so we can make it right.
Share
View full details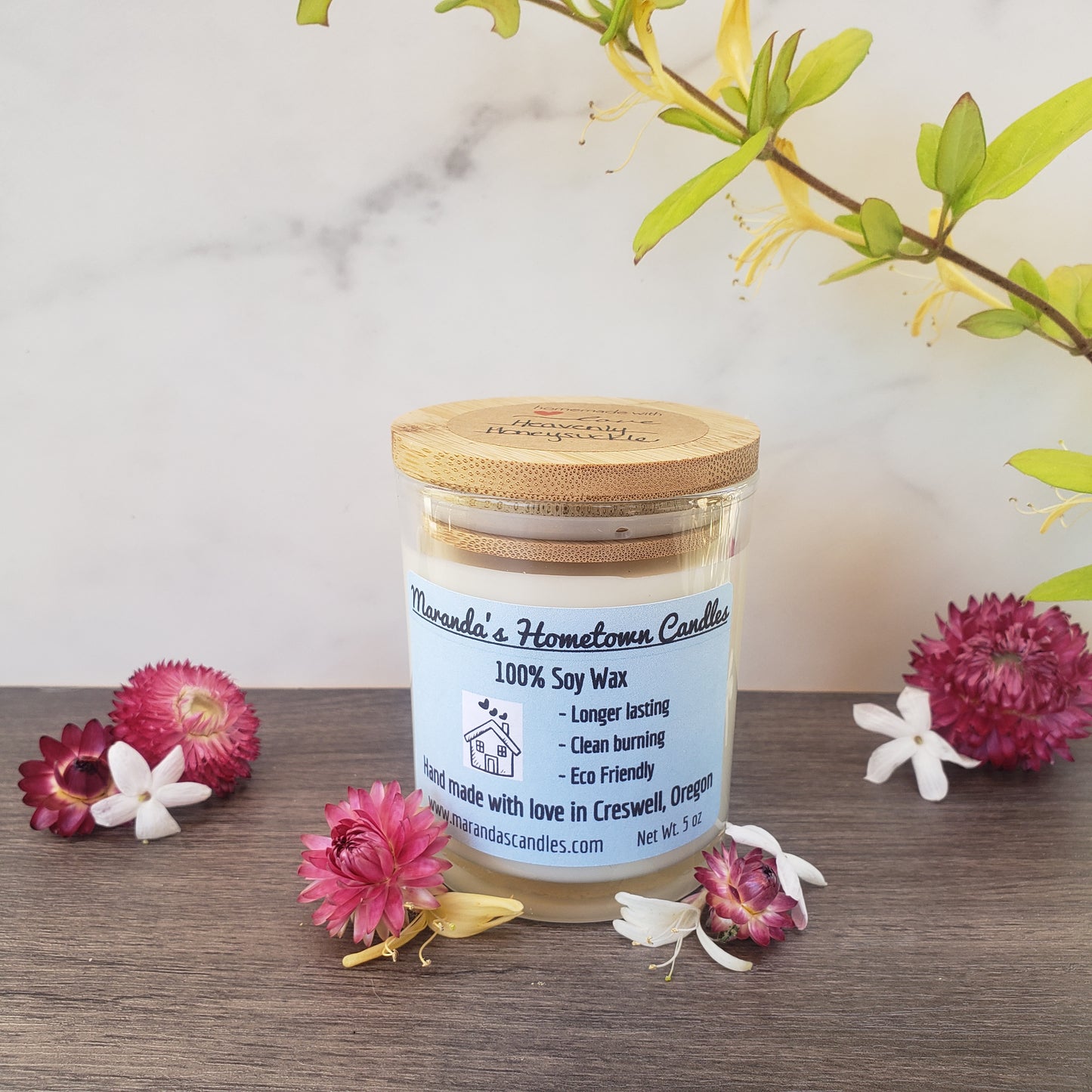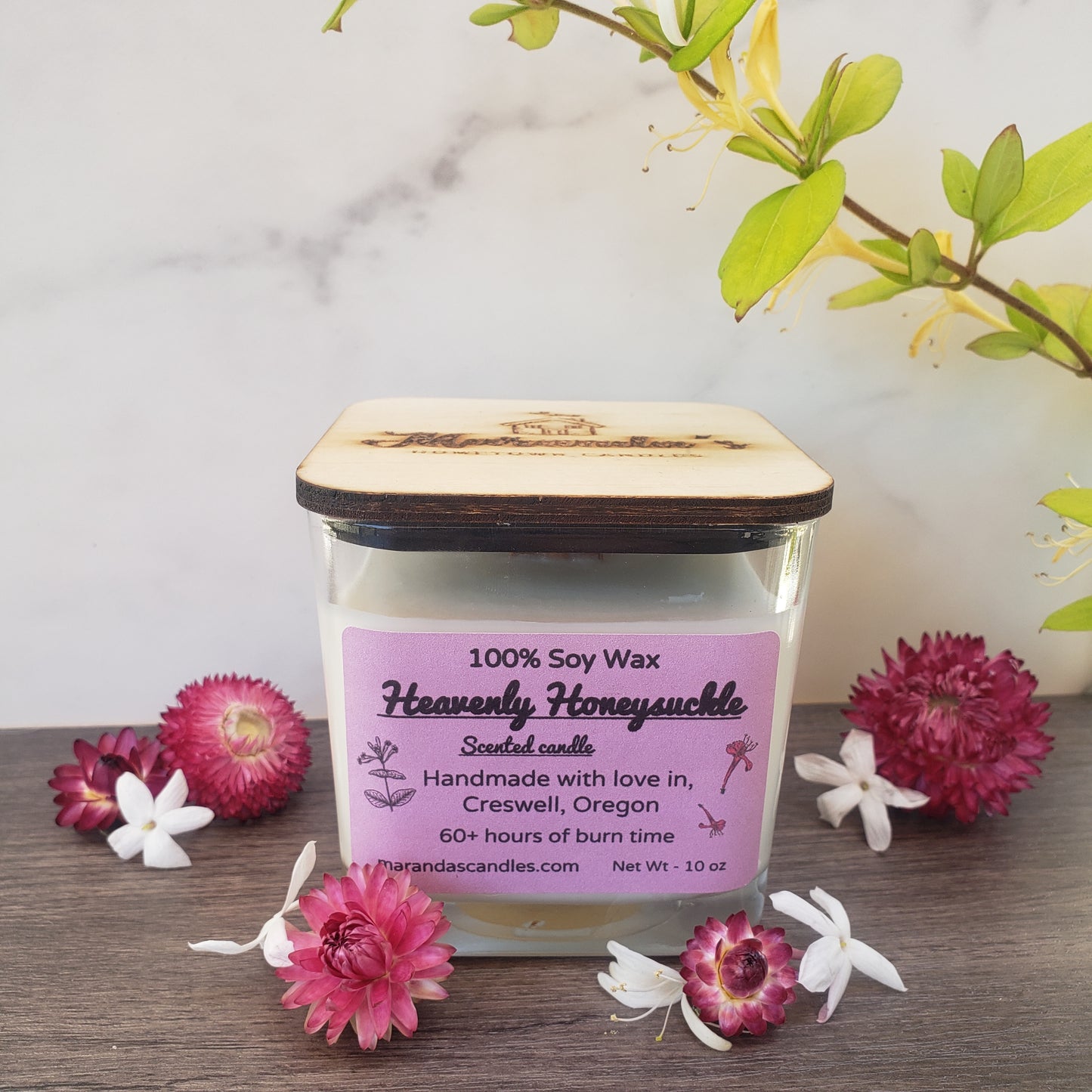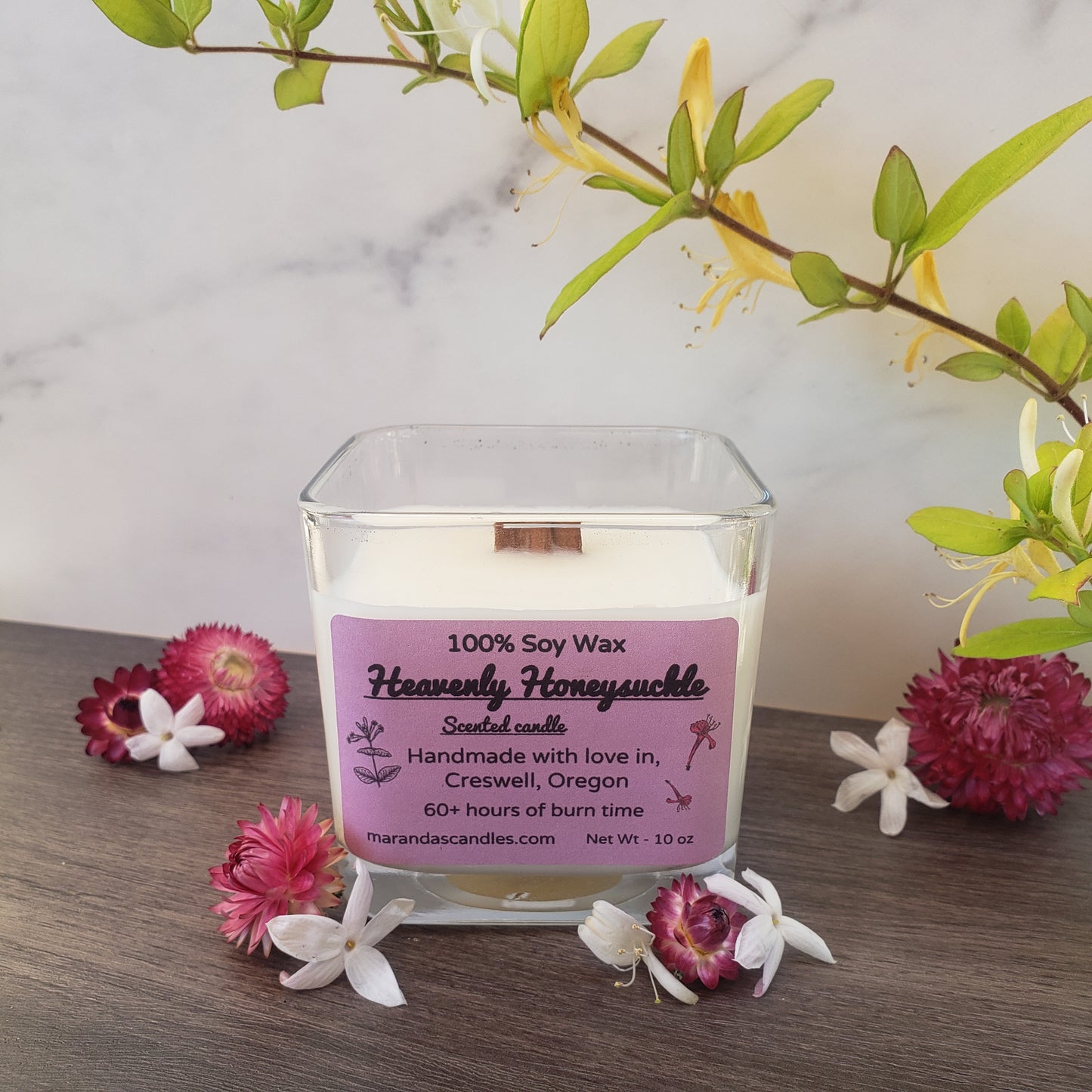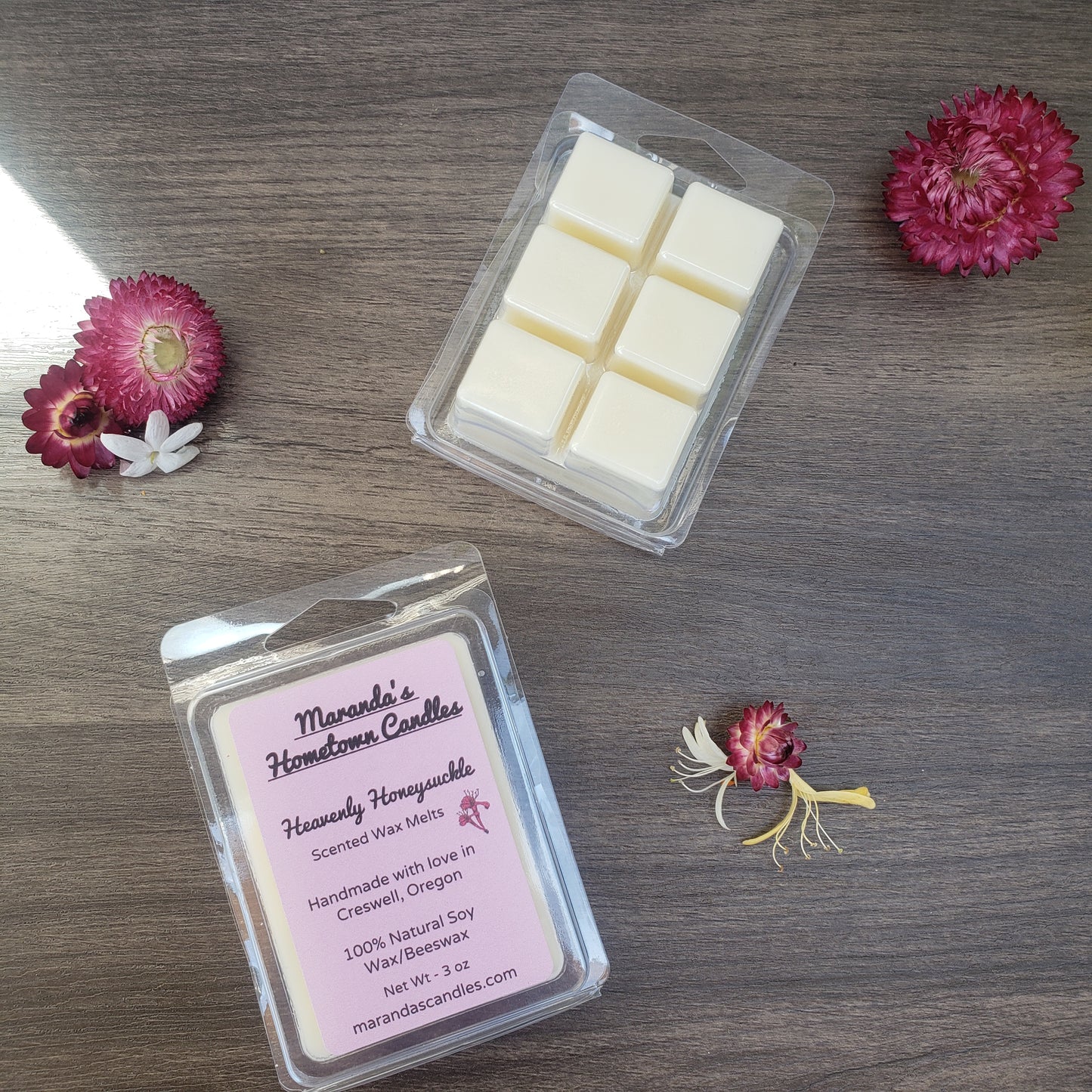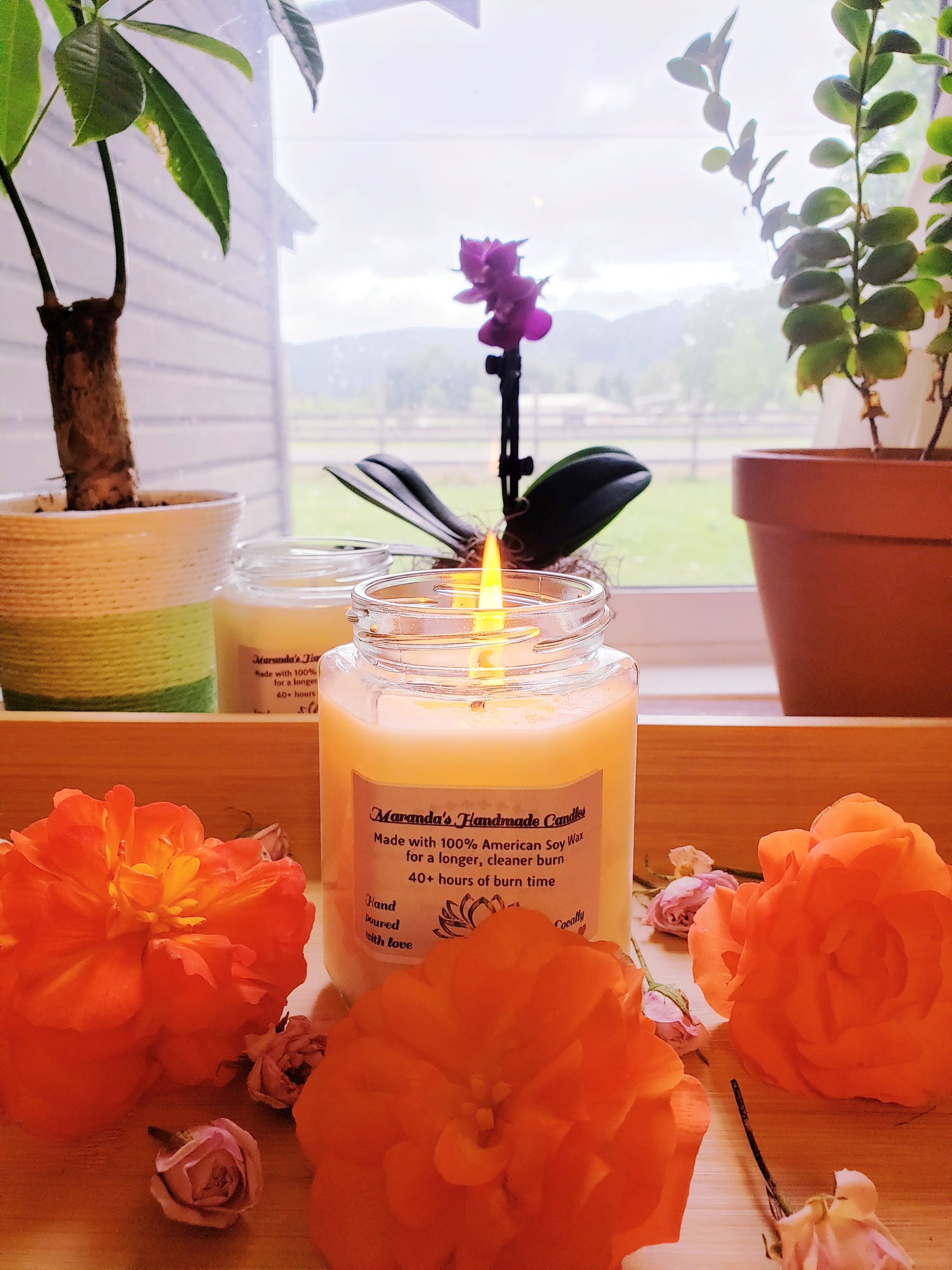 Thousands of candles can be lit from a single candle, and the life of the single candle will not be shortened. Happiness never decreases by being shared.
-Buddha
When you support a small business, you are supporting a dream.