Regular price
Sale price
$11.00 USD
Unit price
per
Sale
Sold out
These 5 oz. soy wax candles are handmade with love by Maranda's Hometown Candles. They are natural, Eco friendly, and non-toxic.
Made with 100% soy wax for clean burning candles that don't let of black smoke and soot or harsh chemicals.
This listing is for 1 glass container candle filled with 5 oz. of soy wax and your desired fragrance.
Approximate burn time, 20+ hours, and features an easy on and off style bamboo lid.
Available in a variety of healthy, clean fragrances to enhance the mood in your space.
See fragrance with their descriptions below
Looking to get rid of chemicals and toxins in your home ?
Most home fragrances contain a lot of harsh chemicals. switch to soy candles and wax melts for a healthier alternative.
Maranda's Hometown Candles never uses any harsh chemicals or additives. We strive to produce clean and natural products that you can trust.
All items are hand made by me, I appreciate your support so much !
When you support small businesses, you are supporting a dream and you are truly appreciated.
Your opinion matters !
Should you have any questions or concerns with your order please contact me directly so I can do my best to make it right.
Sea salt & Agave :
This modernized version of a classic romantic summer theme stimulates the senses with its freshness and vitality. The new botanical twist of an oceanic accord has dramatic tones of Agave with fresh green elements and unexpected texture that creates a shimmering top note that accents the fragrance signature of a refreshing Sea Spray. Unexpected Salty accents add newness to the blend while elements of Sea Moss and Warm Driftwood create rich undertones that support the fragrance from within.
Water Lily Spa :
You're floating in a dreamy spa of sparkling Citrus, juicy Melon and refreshing mineral water when the scent opens into herbaceous Lavender, Rose, and Lily, then the golden Amber and sheer Musk carry you away…weightlessly.
Sweet merlot :
A mouth puckering wine bouquet with sweet wild Grape, Strawberry stems and a hint of Spice. Much like the Jolly-Rancher Grape candies but a very nice, rich red wine scent.
Blueberry Lemon Scone :
This delicious bright zesty treat, reminiscent of a just baked goodie with juicy Lemon notes, and Sweet Blueberries, topped with crystallized Sugar and Lemon glaze with decadent Vanilla, will make you run to the bakery.
Vanilla Bourbon :
A sweet intoxicating fragrance with the scent of rich dark sultry Bourbon, Creamy sweet Vanilla with the slightly fruity scent of Tahitian Vanilla beans
Vanilla Buttercream Crunch :
A rich, sweet Vanilla Buttercream fragrance. Hints of Maple are swirled with just a sprinkle of Cinnamon for a delightful new scent.
Cranberry woods :
is a luscious blend of Juicy Red Raspberry, Earthy Black Currant and Tangy Crushed Cranberry on a base of Sweet Cedar wood, ground Cinnamon & warm Amber.
Citrus and balsam :
is an exquisite blend of Fruits and Pine. Top notes of wild Berries and Mandarin, mid notes of ripe Apple, Cinnamon, Clove and Pineapple and accented with base notes of light Musk and Evergreen.
This memorable Christmas time fragrance can be reminisced all year long. This is truly a favorite in my household.
Redwood Forest :
Its literally like taking a deep breath of the pure, early morning fresh air as your walking through the beautiful green forest on a crisp fall day after a refreshing rain-fall, enhancing the sweet forest air.
Notes of Redwood and Cedar followed by the fresh green notes of the forever cherished fir needle and rich fir balsam blended with cedar and a hint of orange and spice with a green wood finish
For all outdoor lovers, this scent is for you, I cant get enough of it.
Sweet Iced Tea :
Smells exactly like the name!
Like you just poured yourself a tall glass of freshly brewed sweet iced tea on a hot summer day! Throw in a slice of lemon and a cute little cocktail umbrella, and head out to the backyard, pull up your favorite lounge chair and enjoy!
Uplifting notes of white tea, lemon, and bergamot
Strawberry buttercream cupcake :
Indulge in the sweet summertime aromas of fresh picked strawberries, touched with notes of cool whipped cream and sweet vanilla intertwined with creamy caramel tonality of praline. All of these notes swirl together to make the tastiest strawberry buttercream cupcake you've ever smelled. Smells good enough to eat!
Heavenly Honeysuckle :
A very true, Floral Honeysuckle. Creamy white and yellowish trumpet shaped small blossoms and the sweet smell of their nectar is captivating that will bring back childhood memories !
Cranberry sugar plum :
A luscious blend of Sweet juicy purple Plum, Tangy Cranberry, Orange Peel, Soft Spices with middle notes of Dewy Rose and Sweet Jasmine, followed by bottom notes of Creamy Vanilla, Caramelized Sugar, Coconut Nectar and White Musk. Smells so delicious, it reminds me of a Sugar Plum Fairy Martini. It's intoxicating.
Share
View full details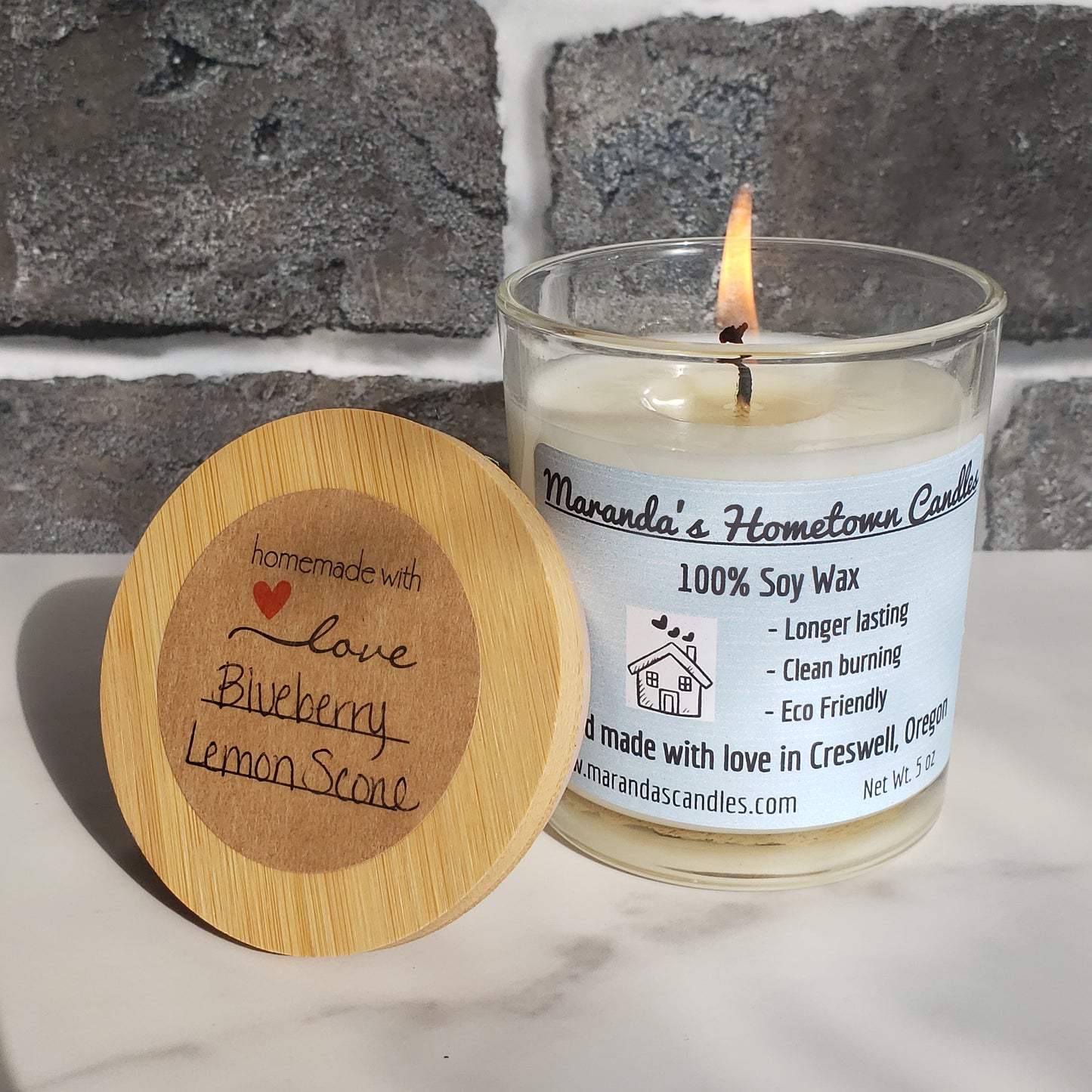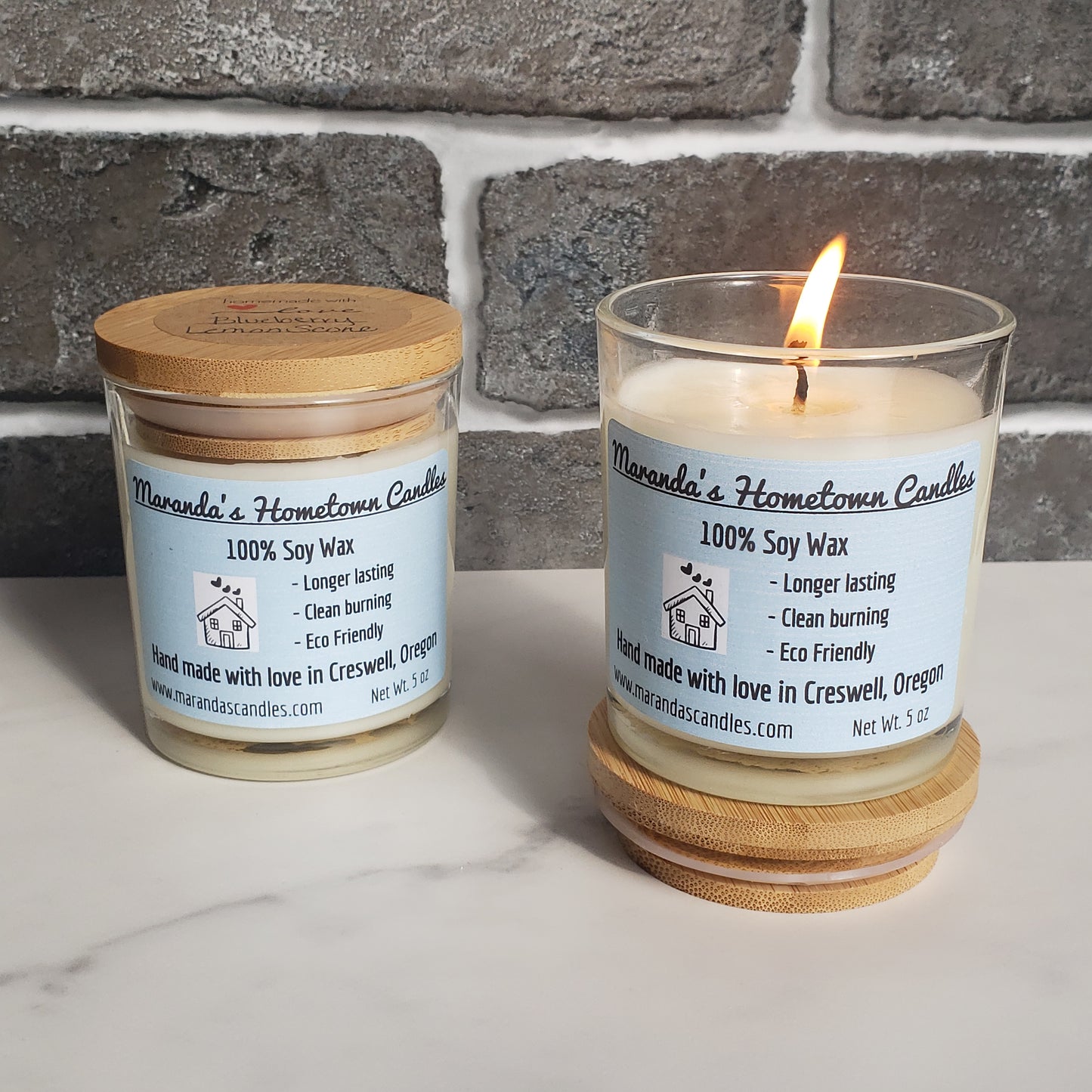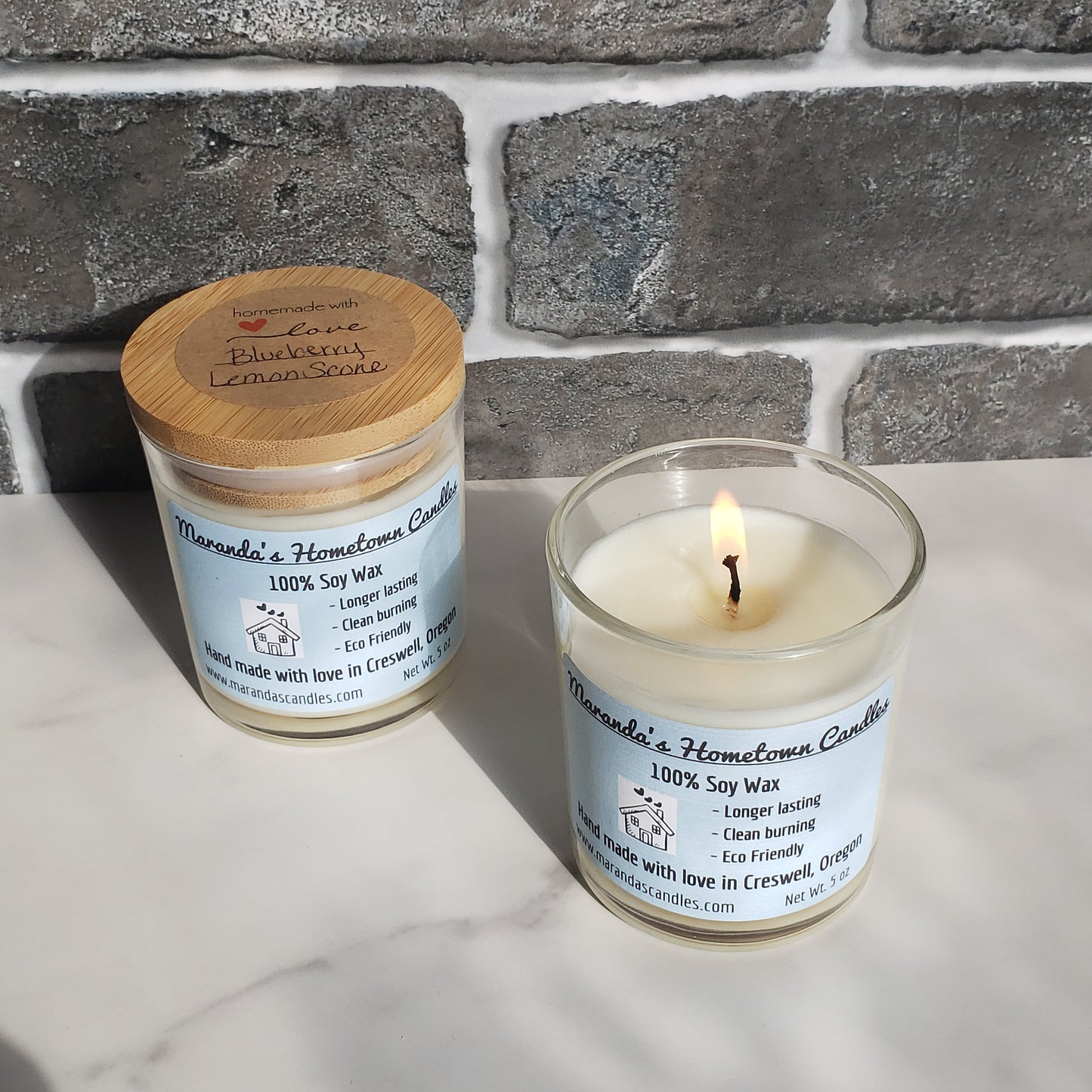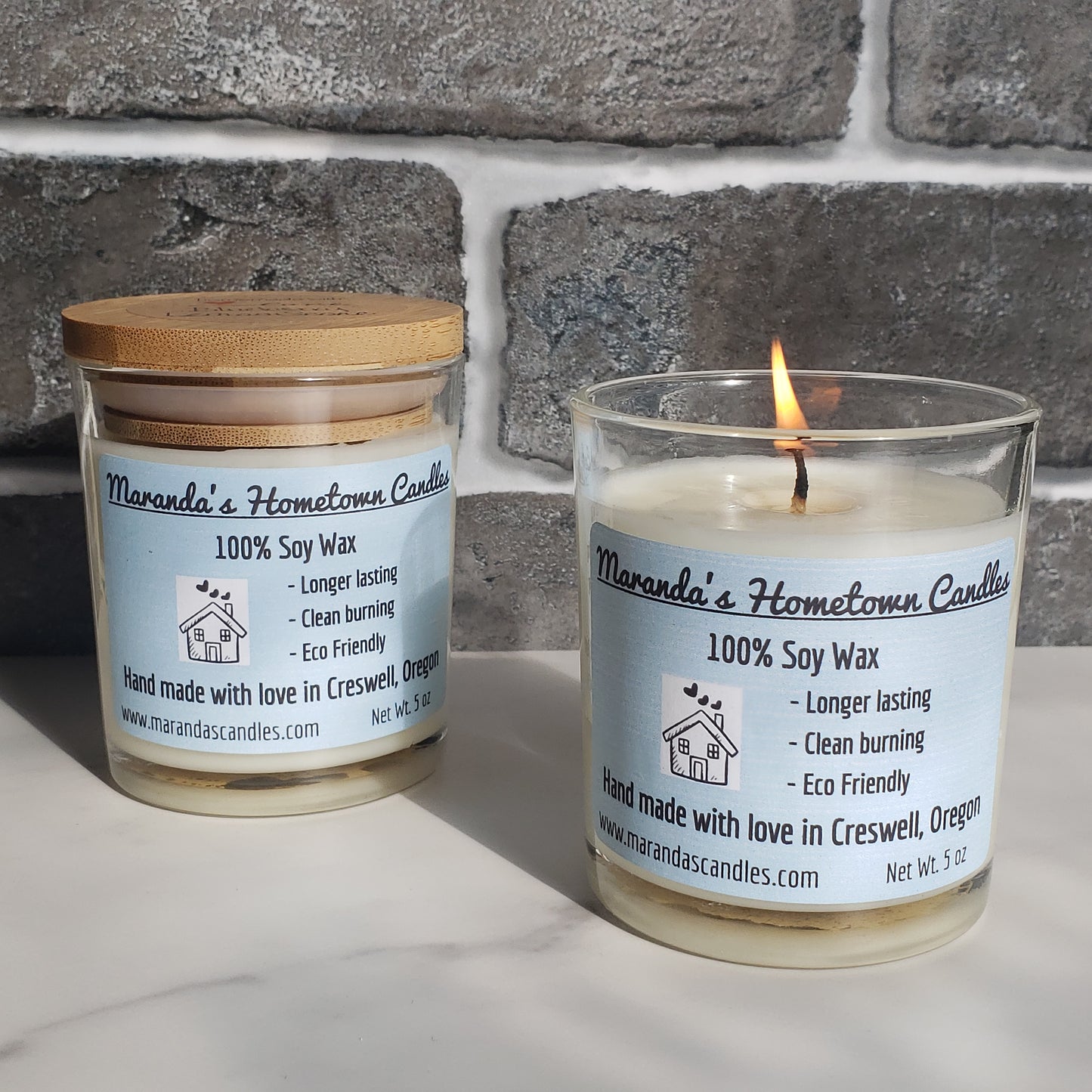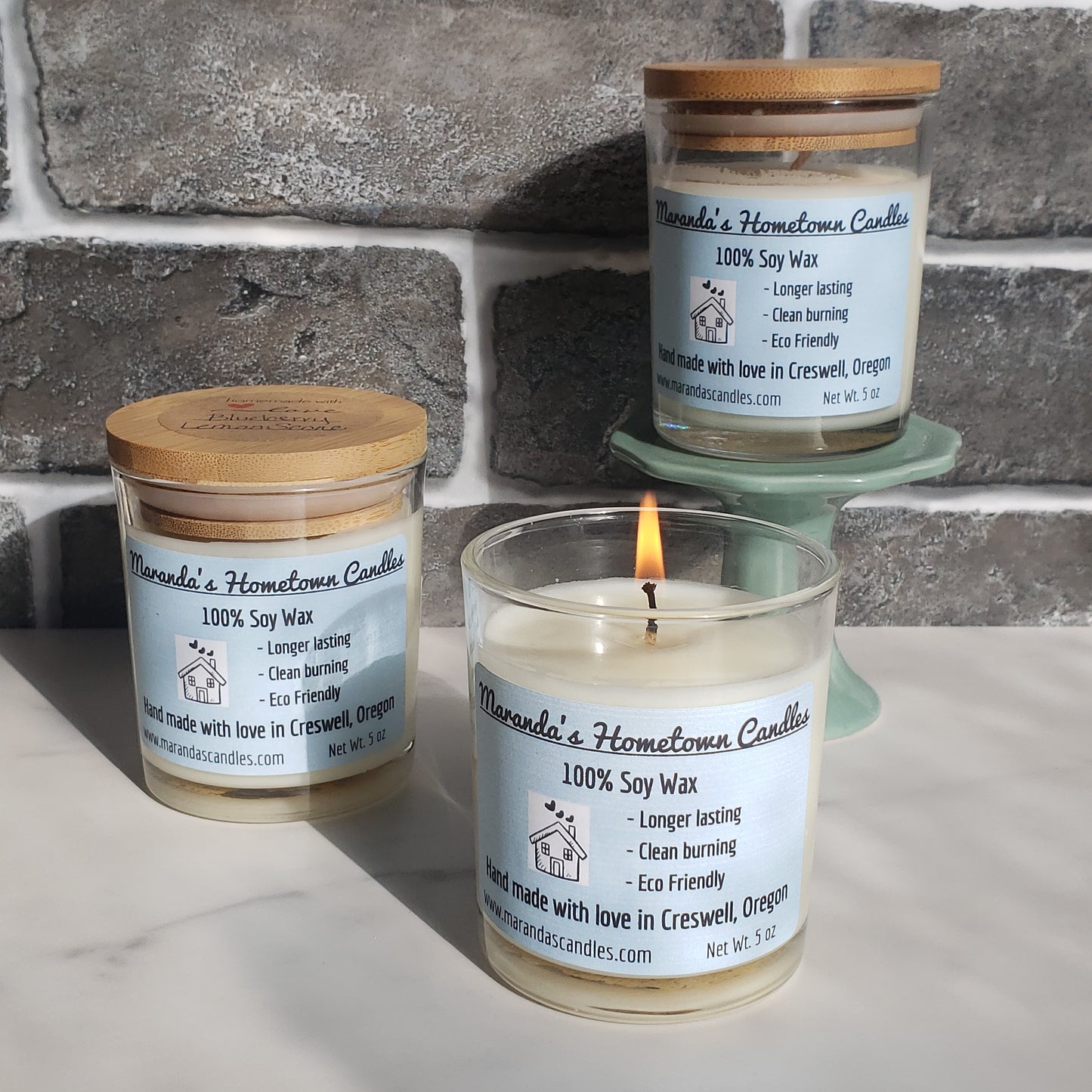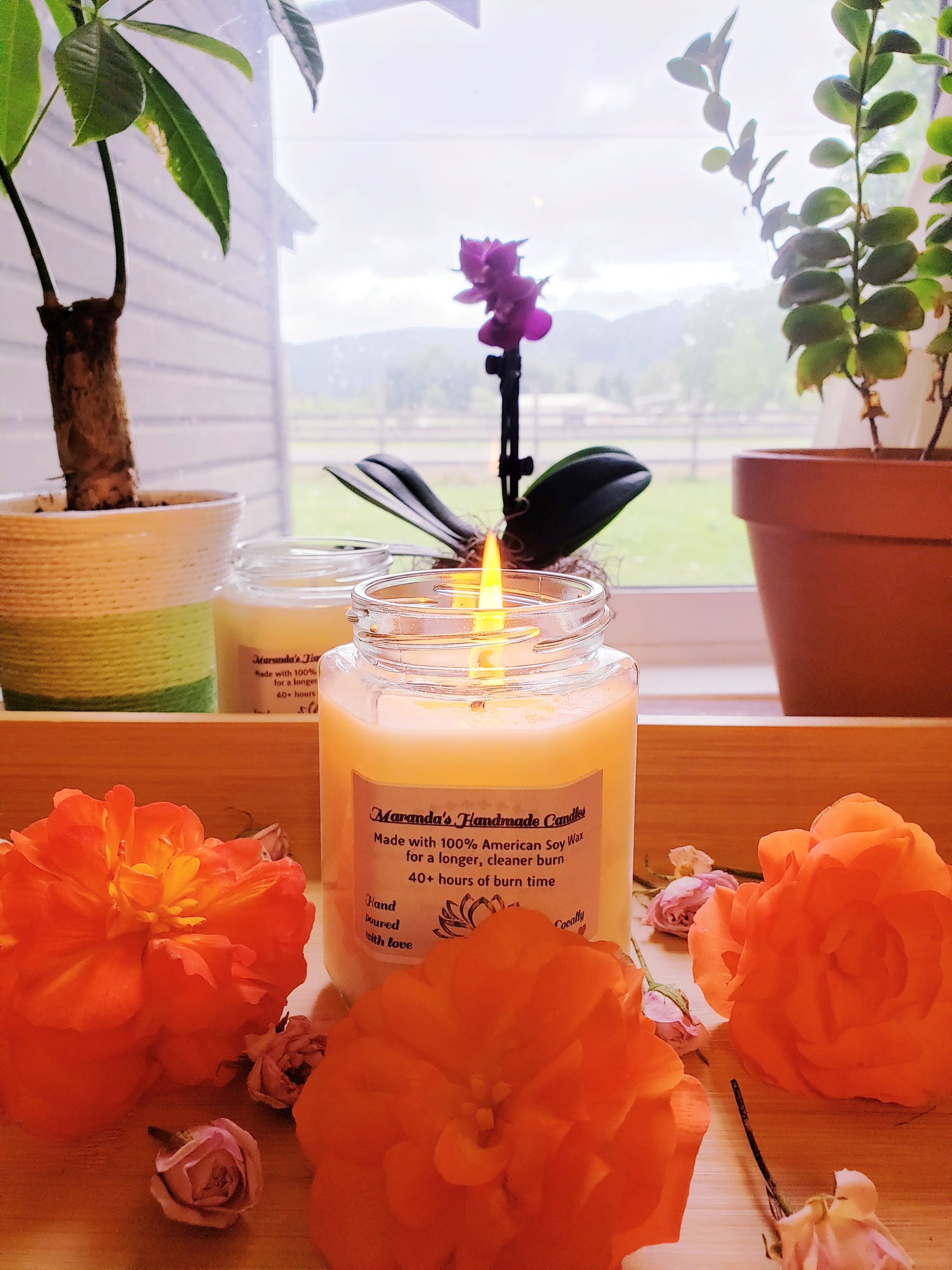 Thousands of candles can be lit from a single candle, and the life of the single candle will not be shortened. Happiness never decreases by being shared.
-Buddha
When you support a small business, you are supporting a dream.