Regular price
Sale price
$15.00 USD
Unit price
per
Sale
Sold out
If you have a particular scripture you would like printed on your candle/s please email marandashometowncandles@gmail.com with your order number so we can personalize your prayer candles before shipment. Otherwise prayers are sent out at random.
Introducing our Hand-Poured Soy Wax Prayer Candle – a beautifully crafted and spiritually inspired addition to your sacred space. This candle is crafted with care and intention, making it the perfect companion for moments of reflection, or prayer.
Key Features:
Premium Soy Wax: Our candle is made from 100% natural soy wax, known for its clean and slow burn. This ensures a long-lasting and environmentally friendly product that won't emit harmful toxins into your space.

Hand-Poured with Love: Each candle is hand made with love, making each piece unique and special. This attention to detail ensures that you receive a product of exceptional quality.

Elegant Design: The candle features an elegant, minimalist design, With a Bible scripture of your choice to help promote tranquility and spiritual connection. It's a beautiful addition to any room or altar.

Prayerful Aromas: Our soy wax blend is infused with premium essential oils or fragrance blends designed to promote relaxation, focus, and a sense of calm. The gentle aroma creates a soothing atmosphere for your prayers, meditation, or moments of contemplation.

Long Burn Time: With an extended burn time, this prayer candle provides you with ample moments of reflection and devotion. You can trust it to accompany you through your daily prayers.

Safety First: We prioritize safety in our candle-making process, using lead-free cotton wicks and ensuring even, clean burns. You can enjoy the candle's warm glow without worry.

Thoughtful Gift: Share the gift of serenity and spiritual connection with loved ones. Our Hand-Poured Soy Wax Prayer Candle makes a thoughtful and meaningful present for any occasion.

Experience the serenity and spirituality of our Hand-Poured Soy Wax Prayer Candle as you create moments of reflection and connection in your life. Illuminate your sacred space with this beautiful candle, and let its soothing presence guide you toward inner peace and mindfulness. Order yours today and embrace the power of intention, prayer, and meditation like never before.
Share
View full details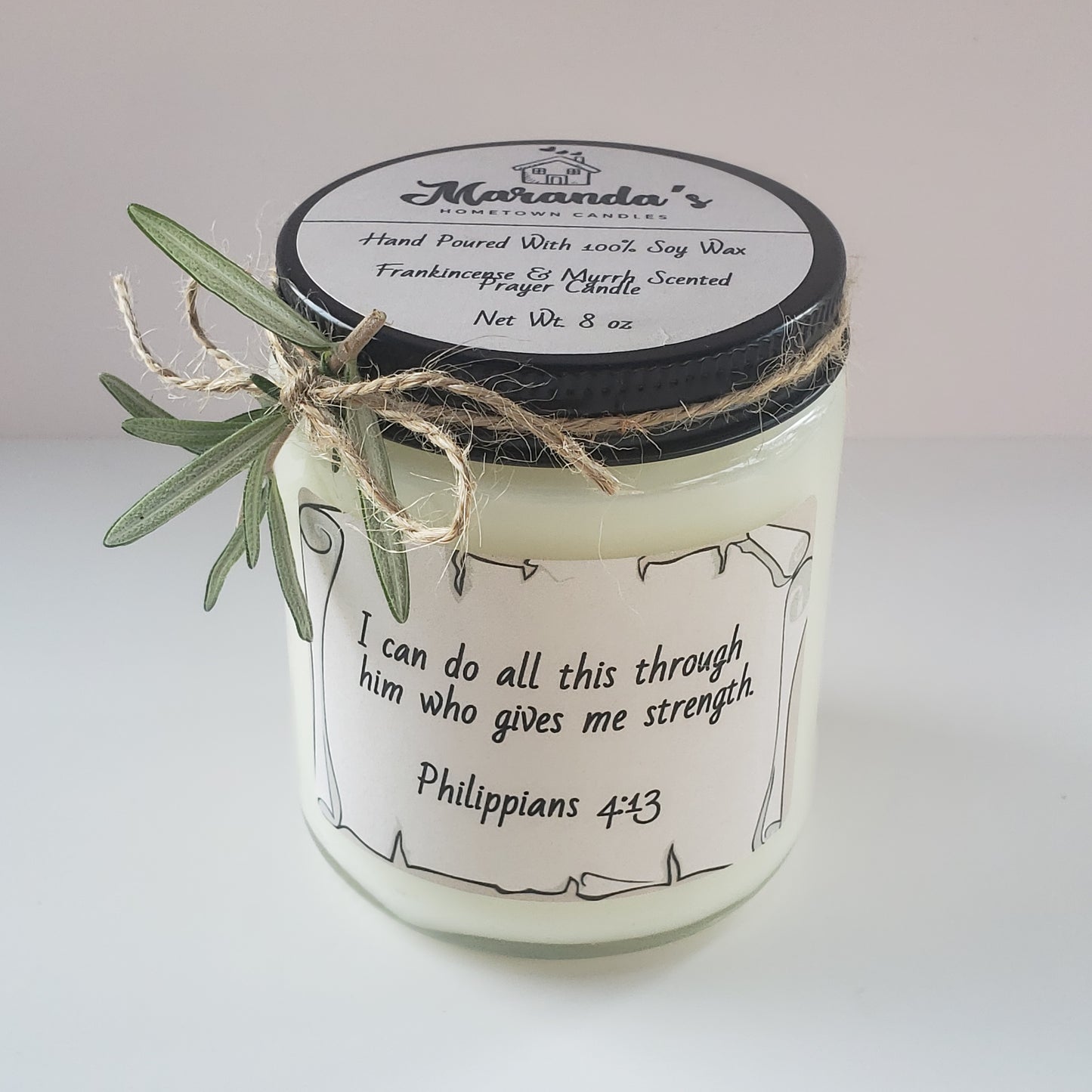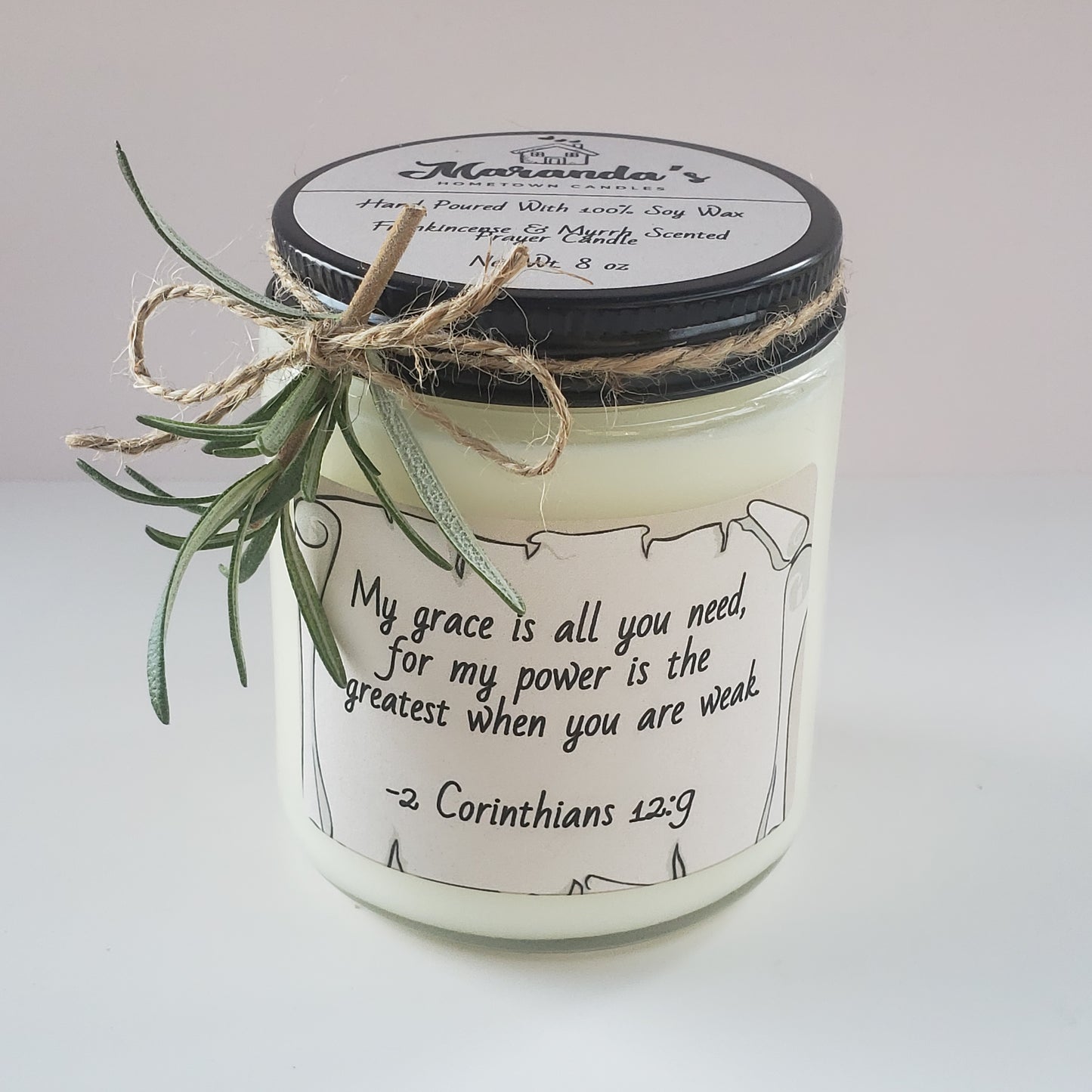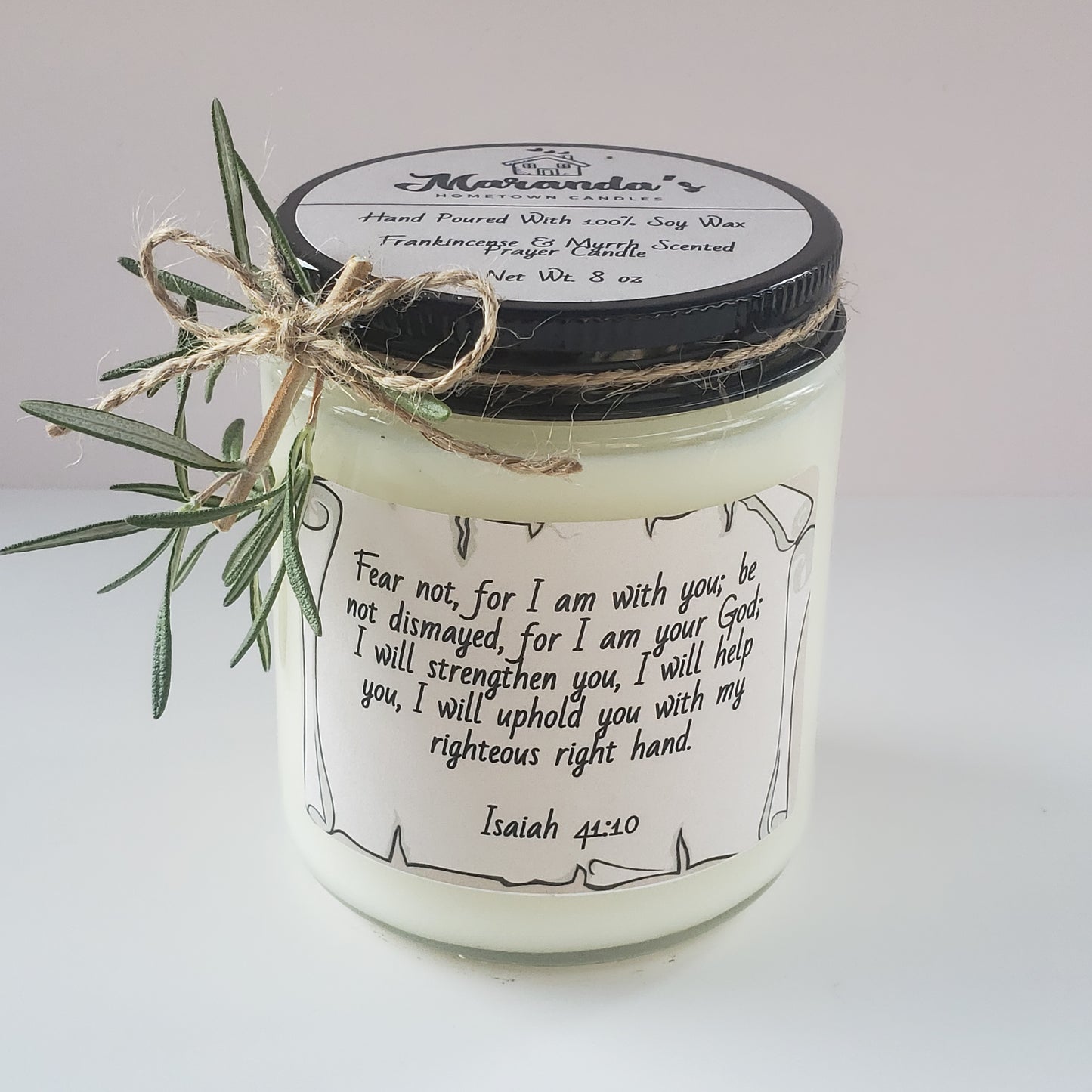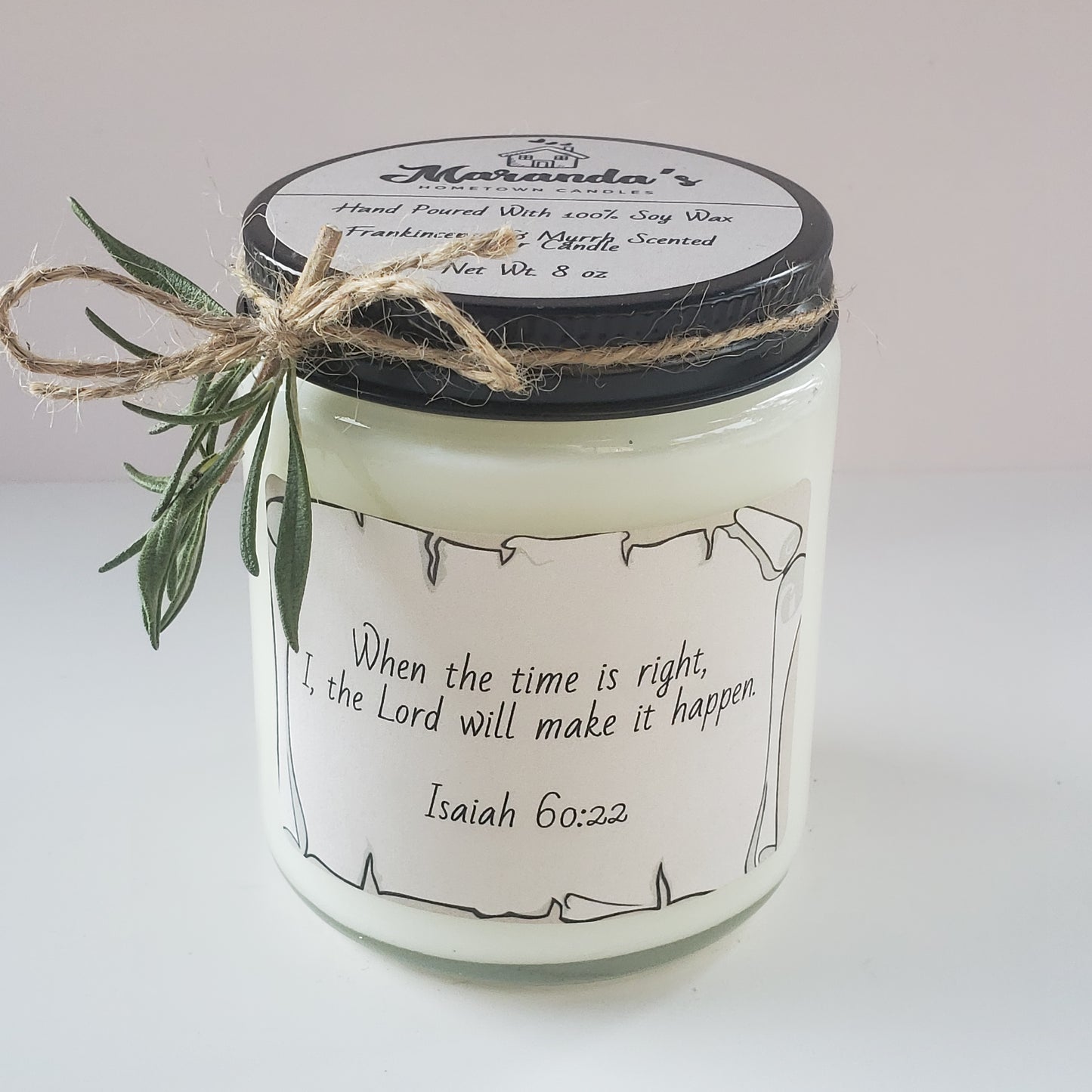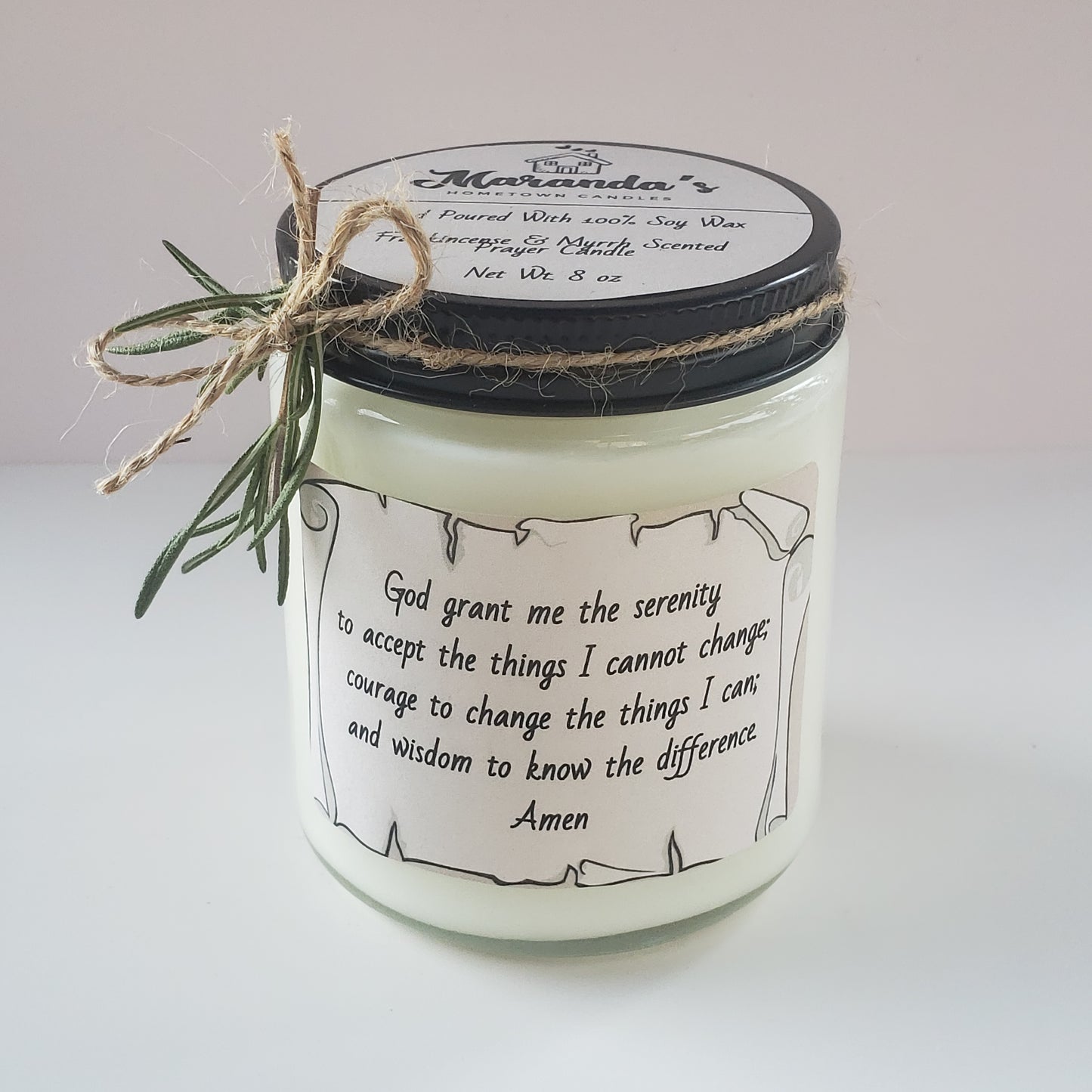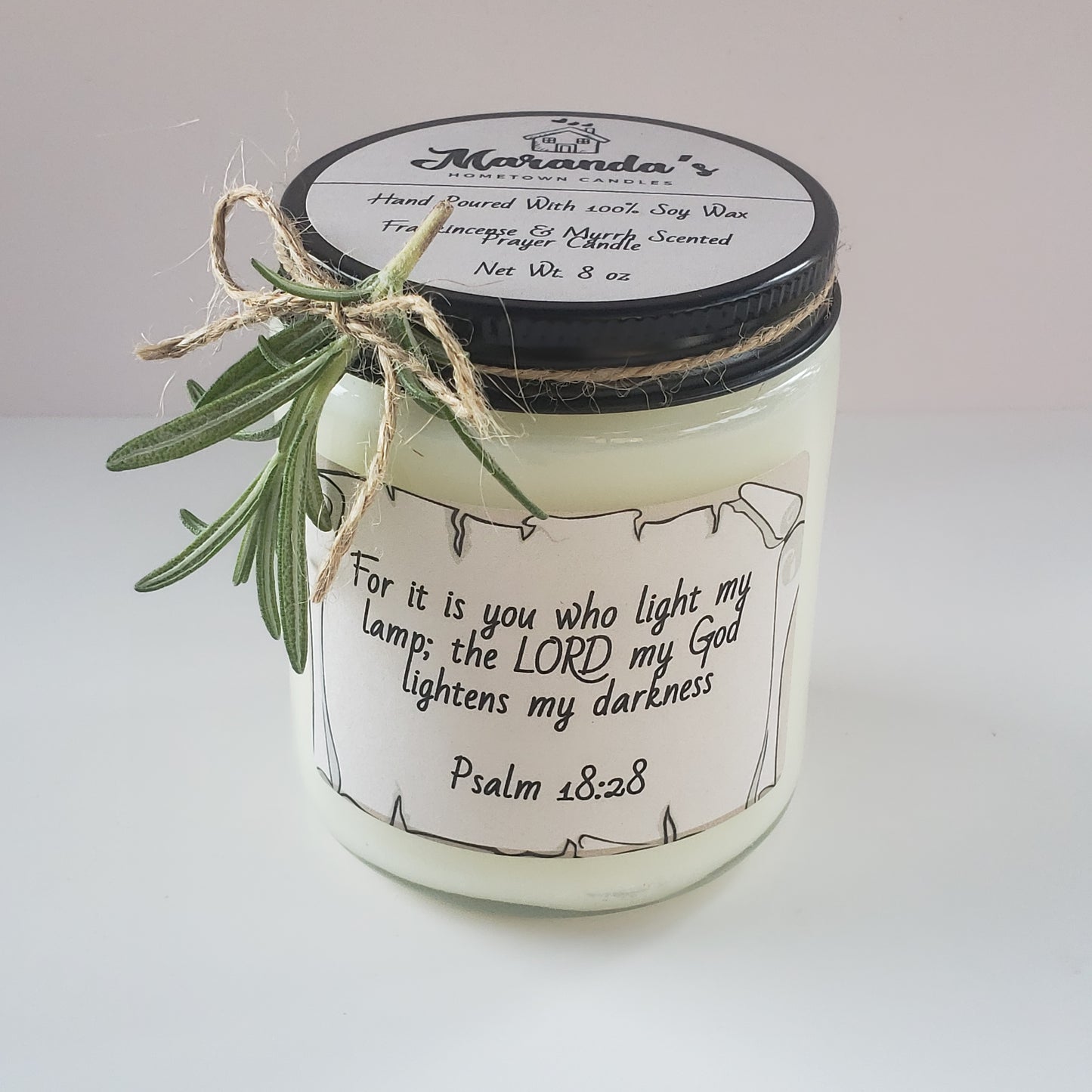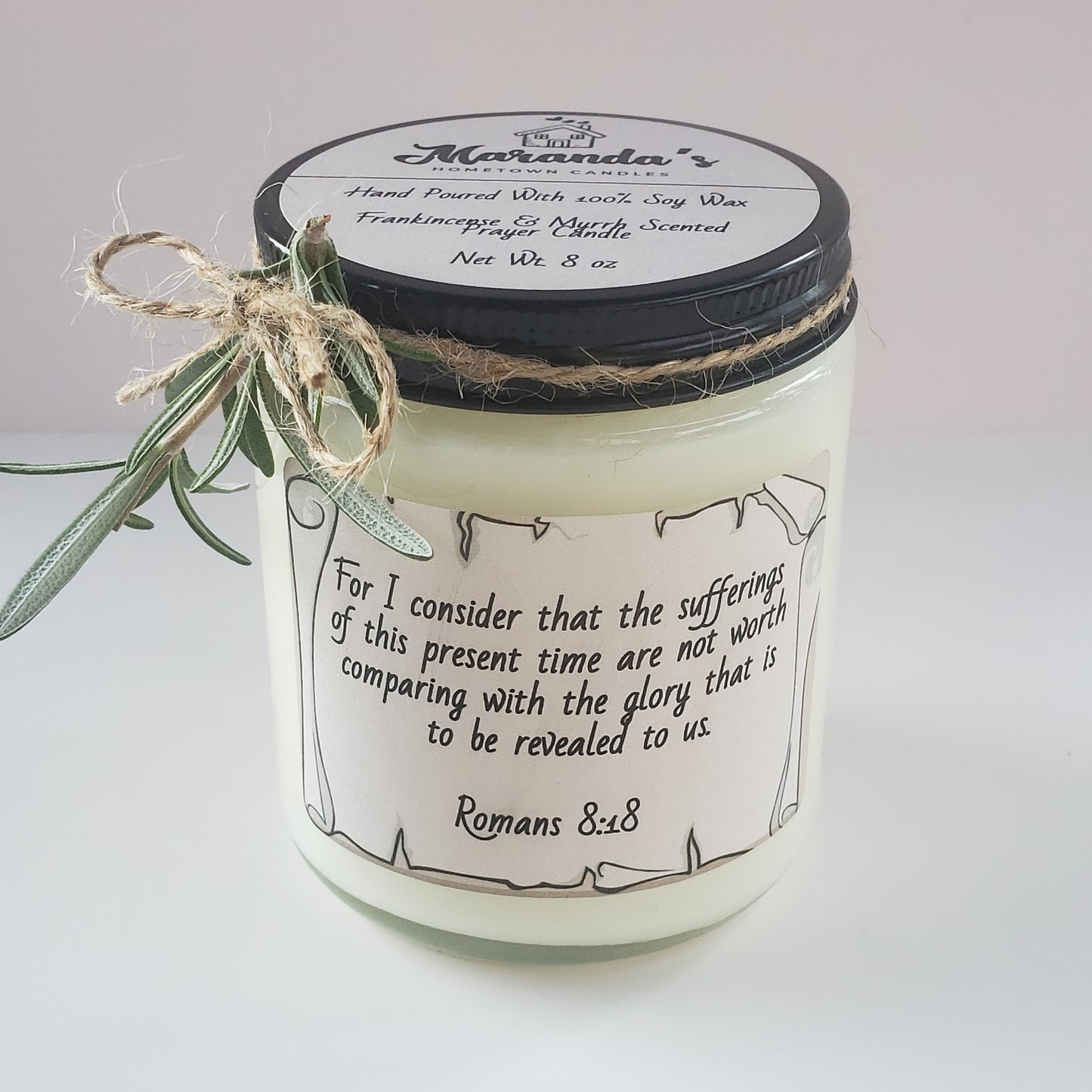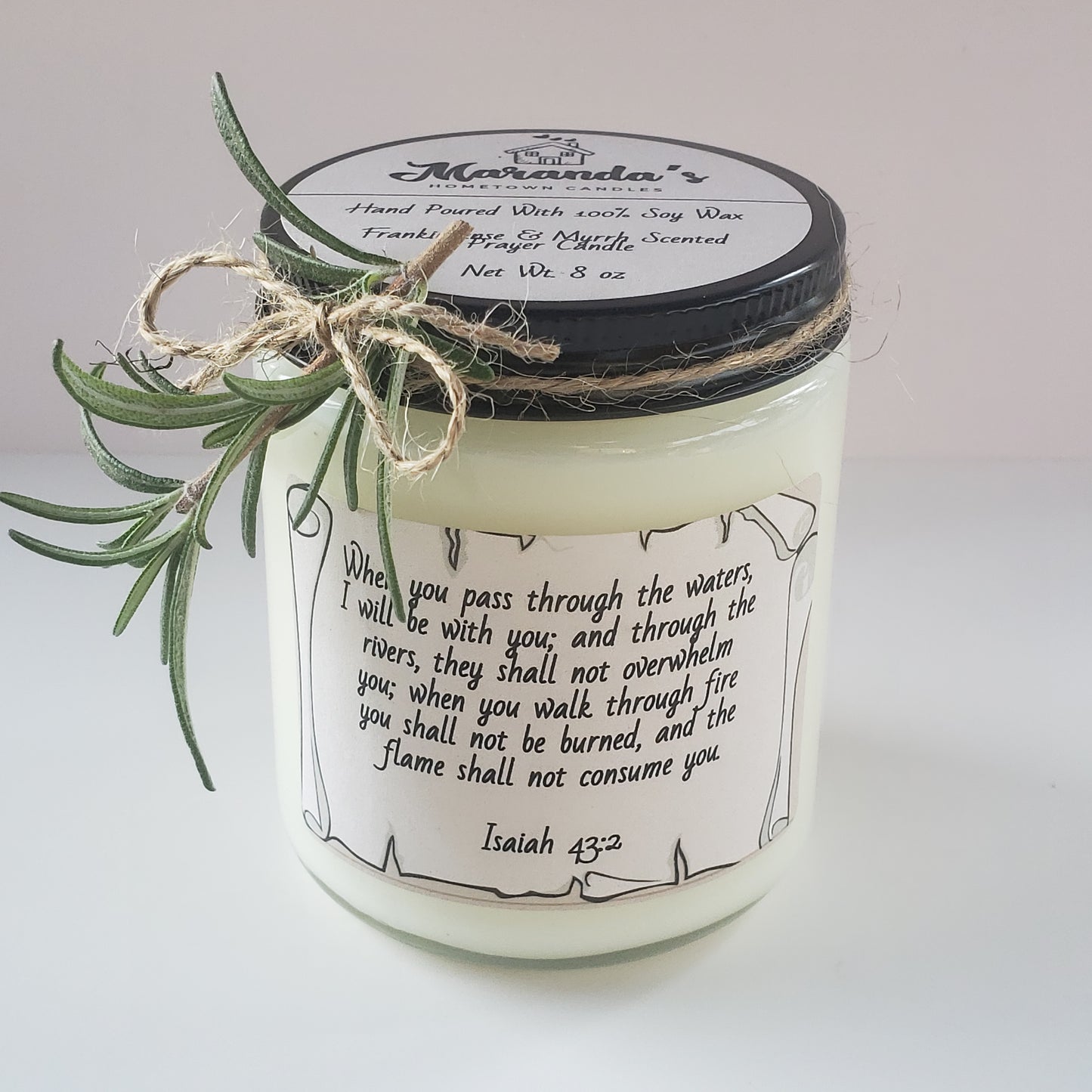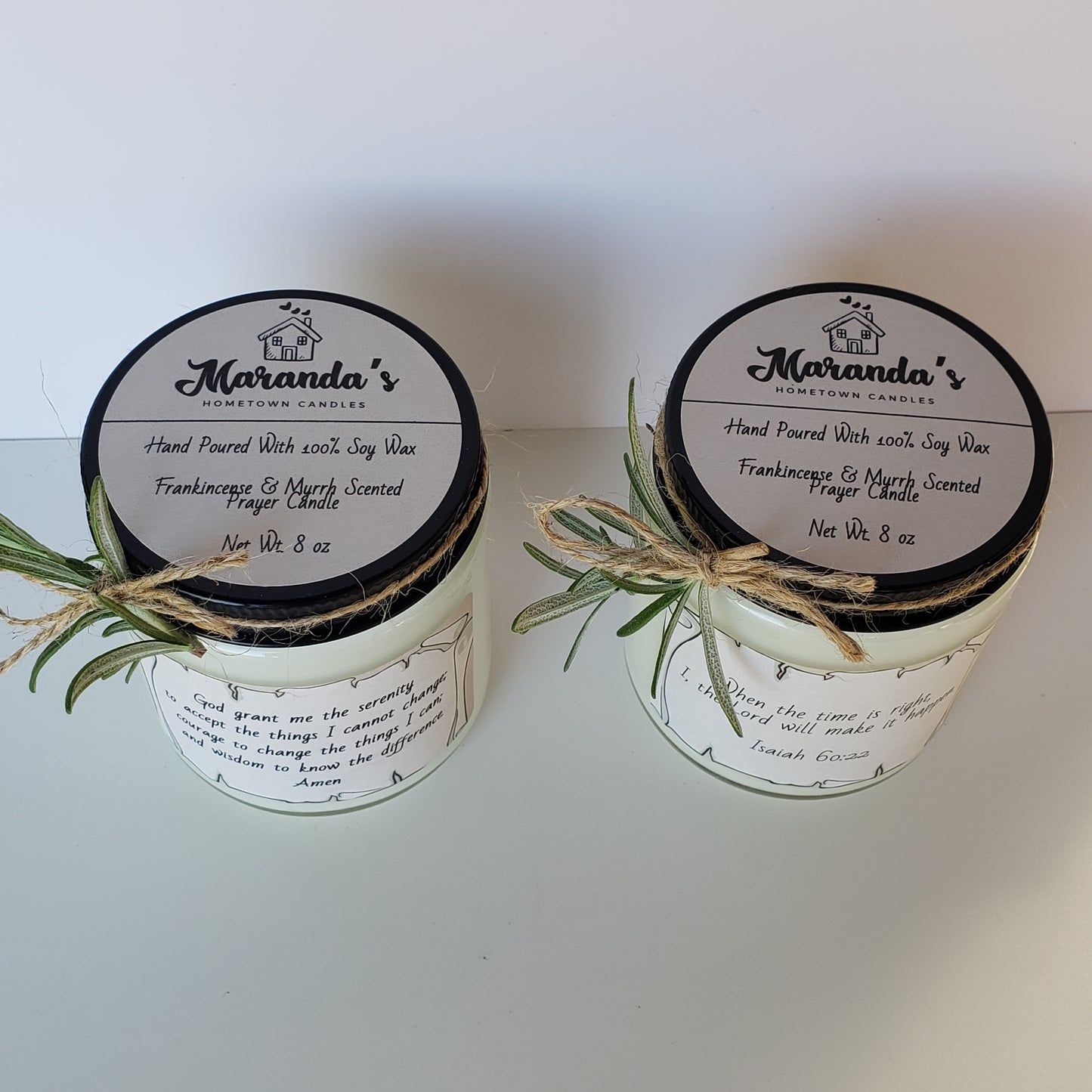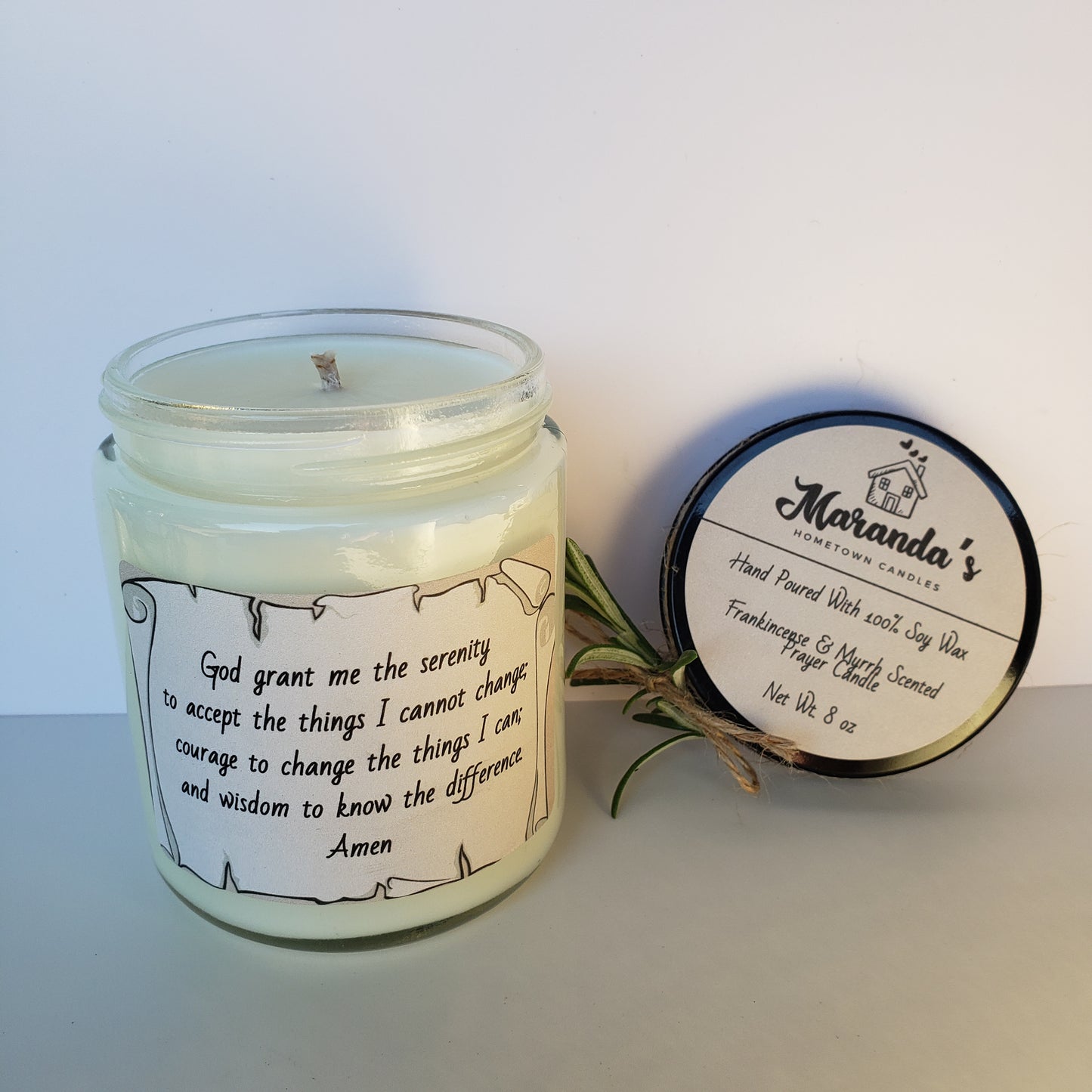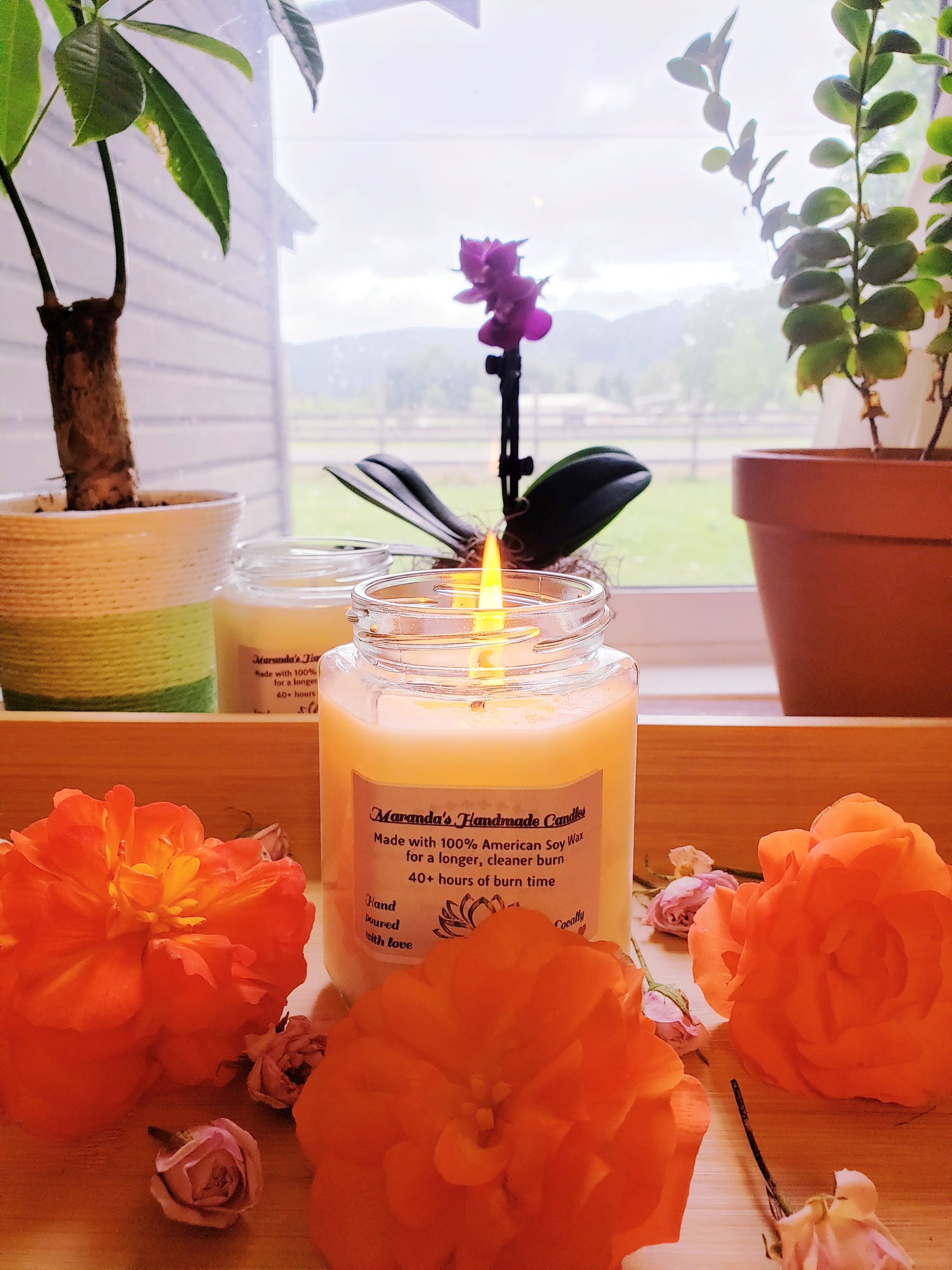 Thousands of candles can be lit from a single candle, and the life of the single candle will not be shortened. Happiness never decreases by being shared.
-Buddha
When you support a small business, you are supporting a dream.