Regular price
Sale price
$11.00 USD
Unit price
per
Sale
Sold out
Transport yourself to the majestic Redwood Forest with this exquisite scented candle. Breathe in deeply as the aromatic notes fill your space, reminiscent of the pure, invigorating air that envelops you on an early morning stroll through the lush greenery. Imagine the crispness of a fall day, intensified by a rejuvenating rain-fall, and feel your senses awaken as the sweet fragrance of the forest air is amplified.
Our Redwood Forest scented candle captures the essence of this enchanting environment. The prominent scents of Redwood and Cedar instantly transport you to the heart of the towering trees, while the delicate yet ever-present notes of fir needle and rich fir balsam evoke cherished memories of the forest floor. The aromatic blend is further enhanced by the subtle infusion of cedar, with a touch of orange and spice adding a delightful twist to the overall composition.
Designed for nature enthusiasts and outdoor lovers, this captivating scent is an irresistible indulgence. Its allure is boundless, and once you experience it, you won't be able to resist coming back for more. Let the essence of the Redwood Forest permeate your space, and revel in the harmonious symphony of scents that culminate in a refreshing, green wood finish.
Immerse yourself in the essence of nature with our Redwood Forest scented candle. Each burn will transport you to a world of tranquility and wonder, allowing you to savor the beauty of the great outdoors from the comfort of your own home.
Maranda's Hometown Candles produces quality candles you can trust. Always made with 100% American Soy Wax for longer lasting and clean burning candles.
Never any additives or harsh chemicals.

Hand poured with love in Creswell, Oregon.
Candle info :
Available in 
5 oz. Bamboo Lid , 25 hr. Burn time
8 oz. Single wick , 45 hr. Burn time
10 oz. Double Wick , 60 + hr. Burn time
Wax melt cubes are a Soy Wax/Beeswax Blend. 2 cubes have a burn time of up to 7 days.

All items are hand poured in small batches.

Your opinion matters !
Should you have any questions or concerns with your order please contact me so I can do my best to make it right.
Share
View full details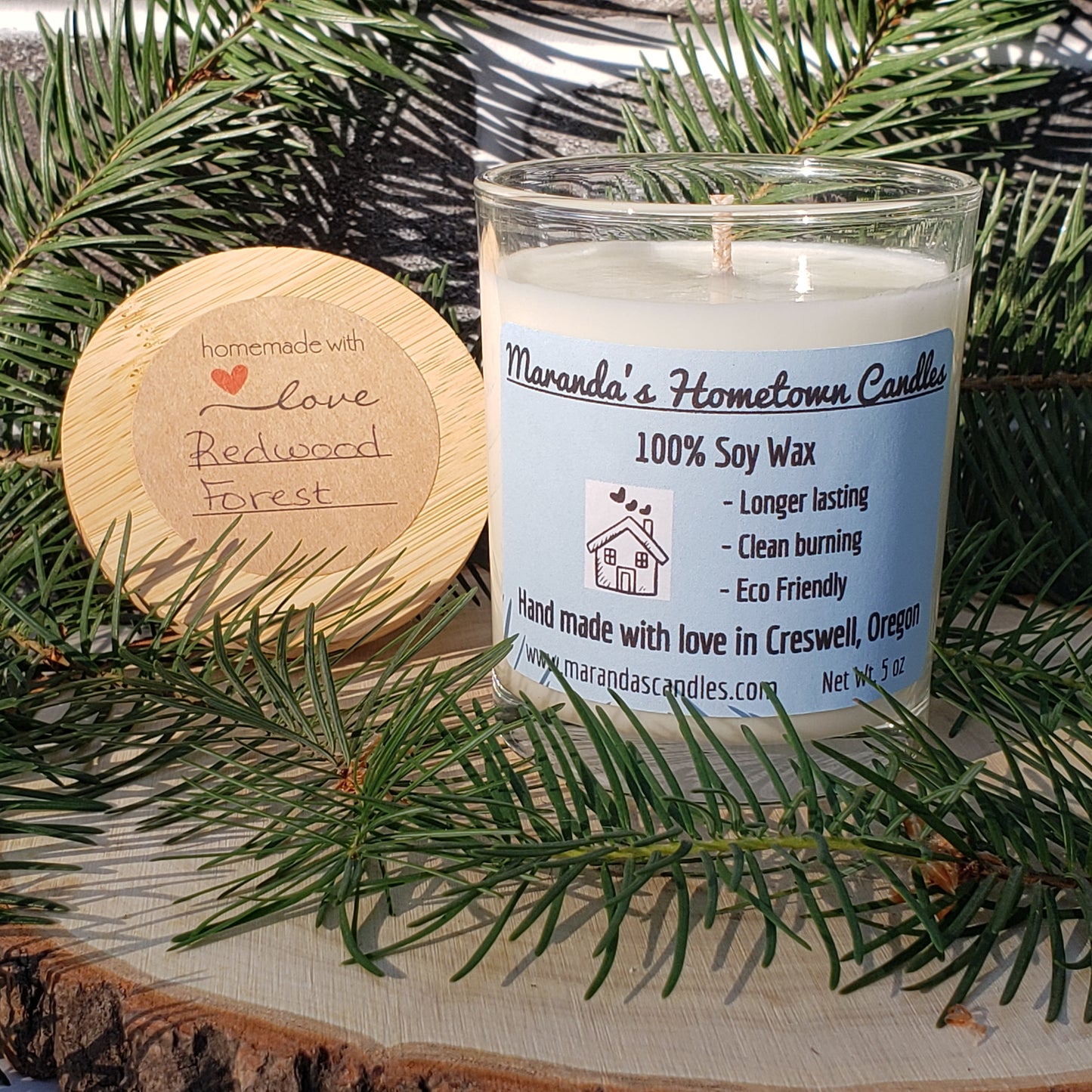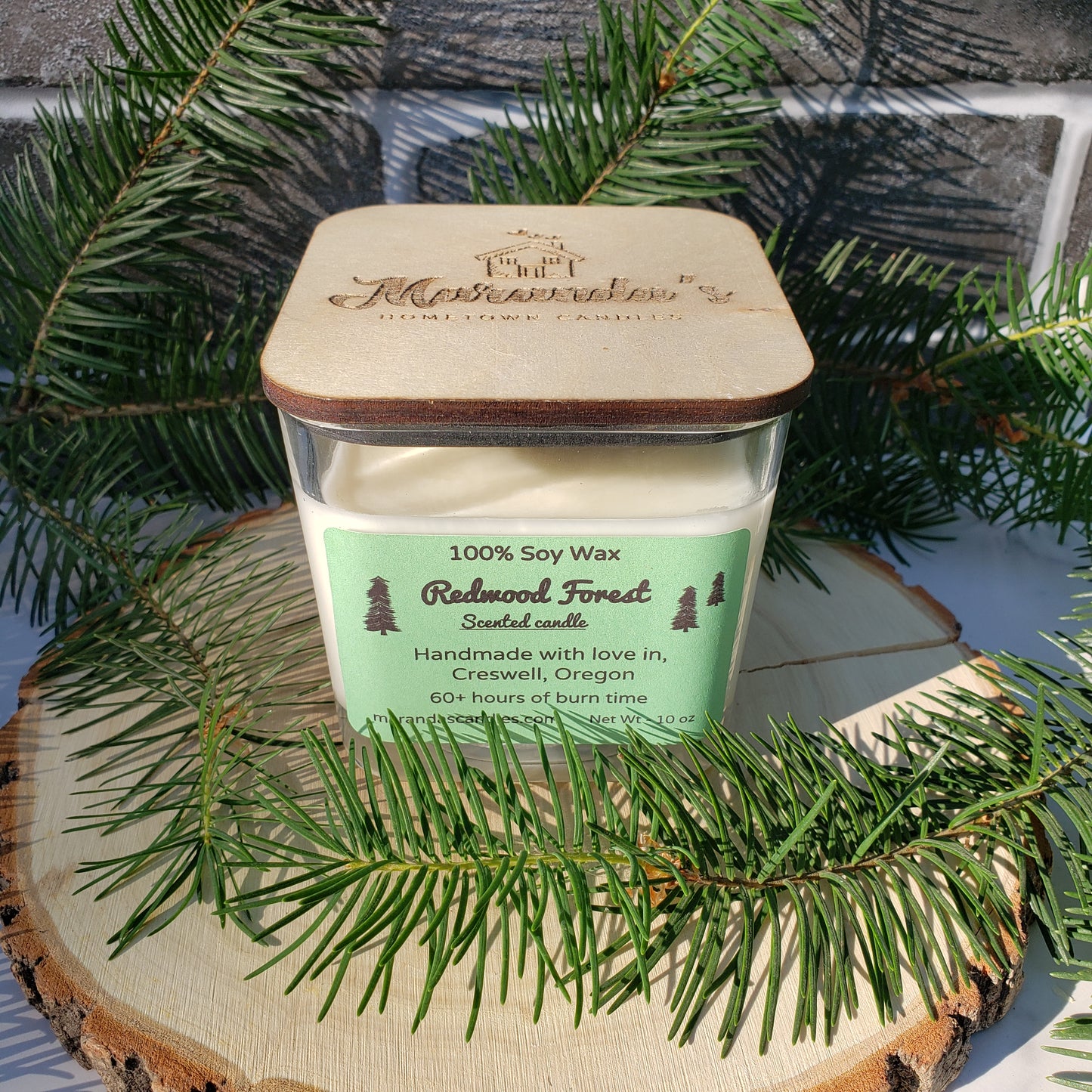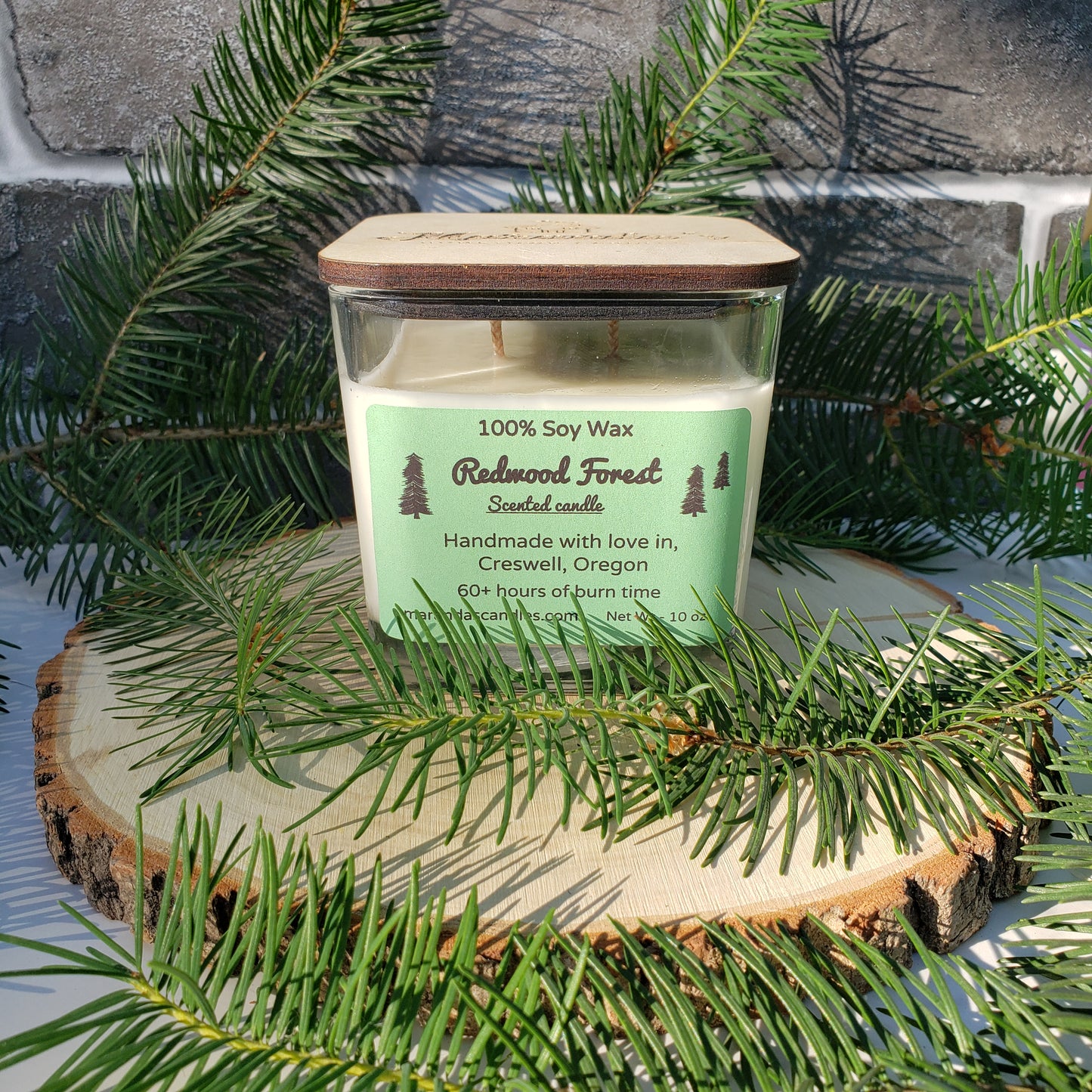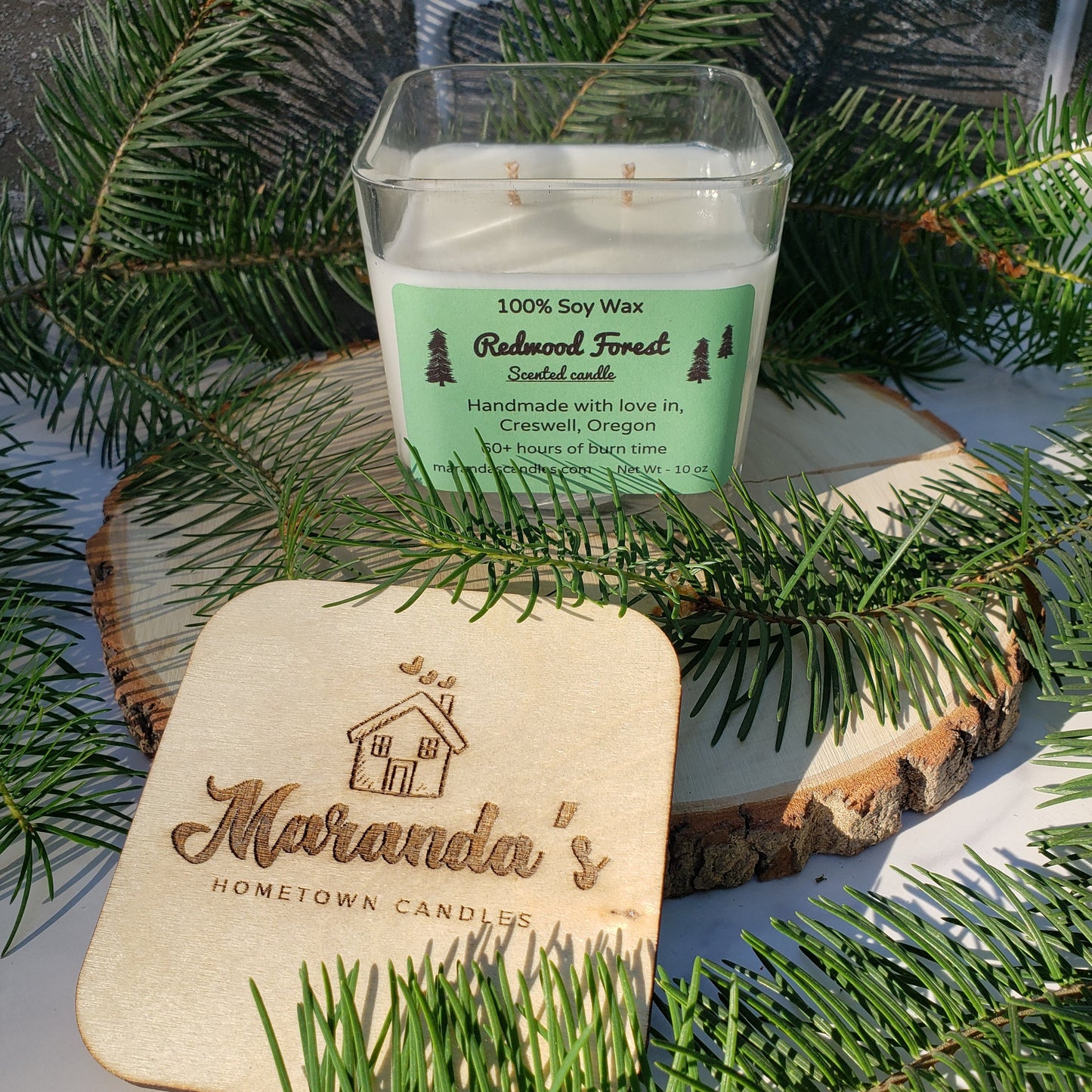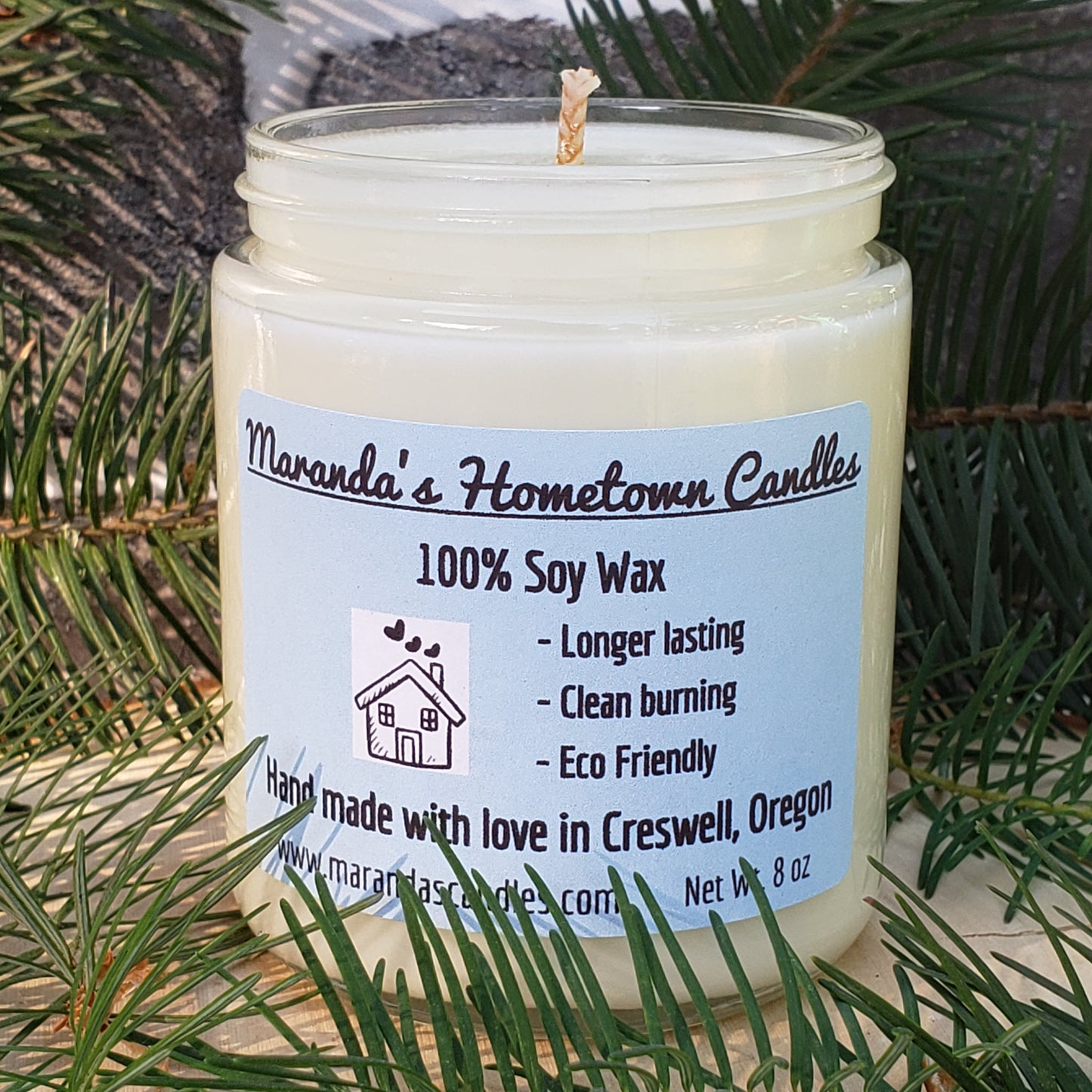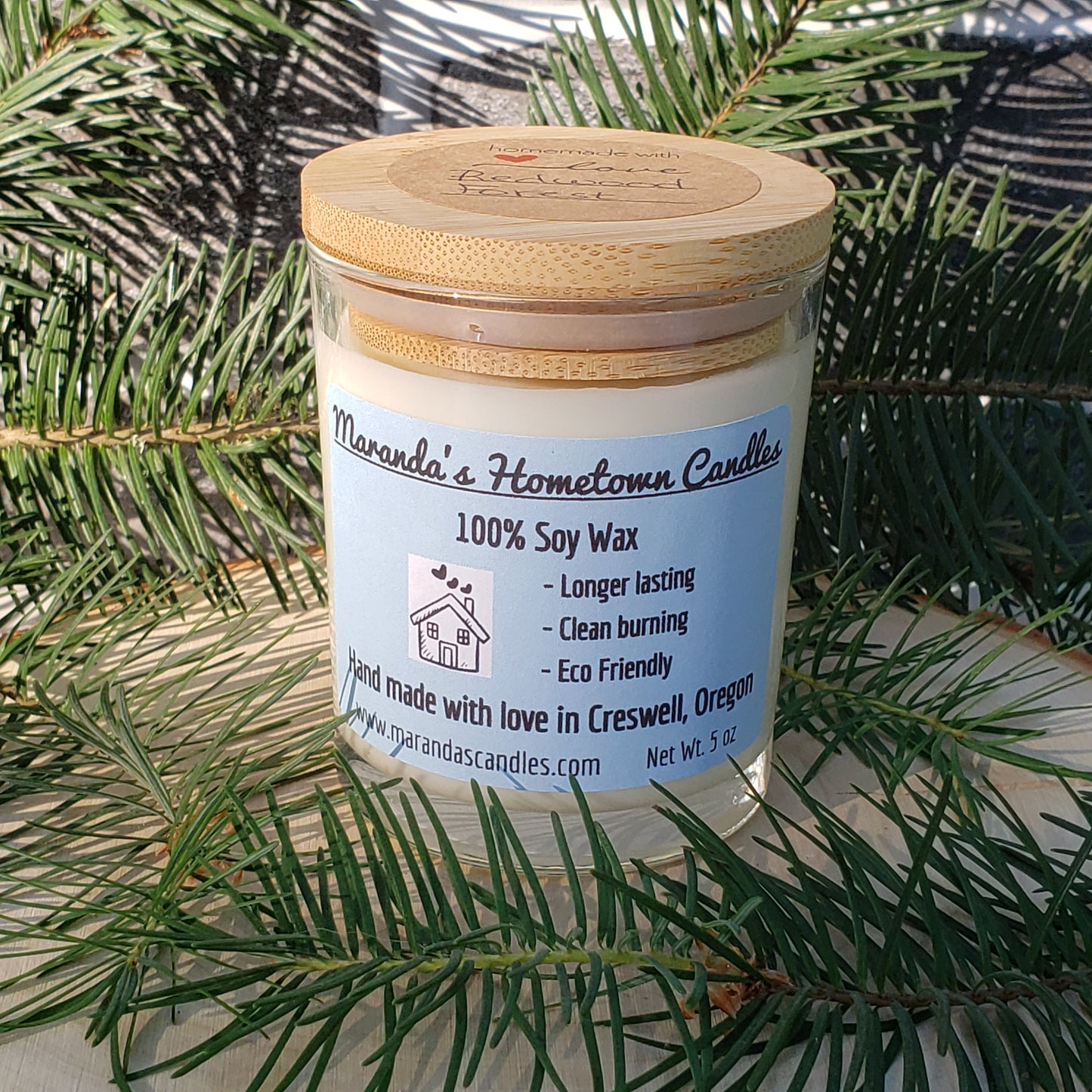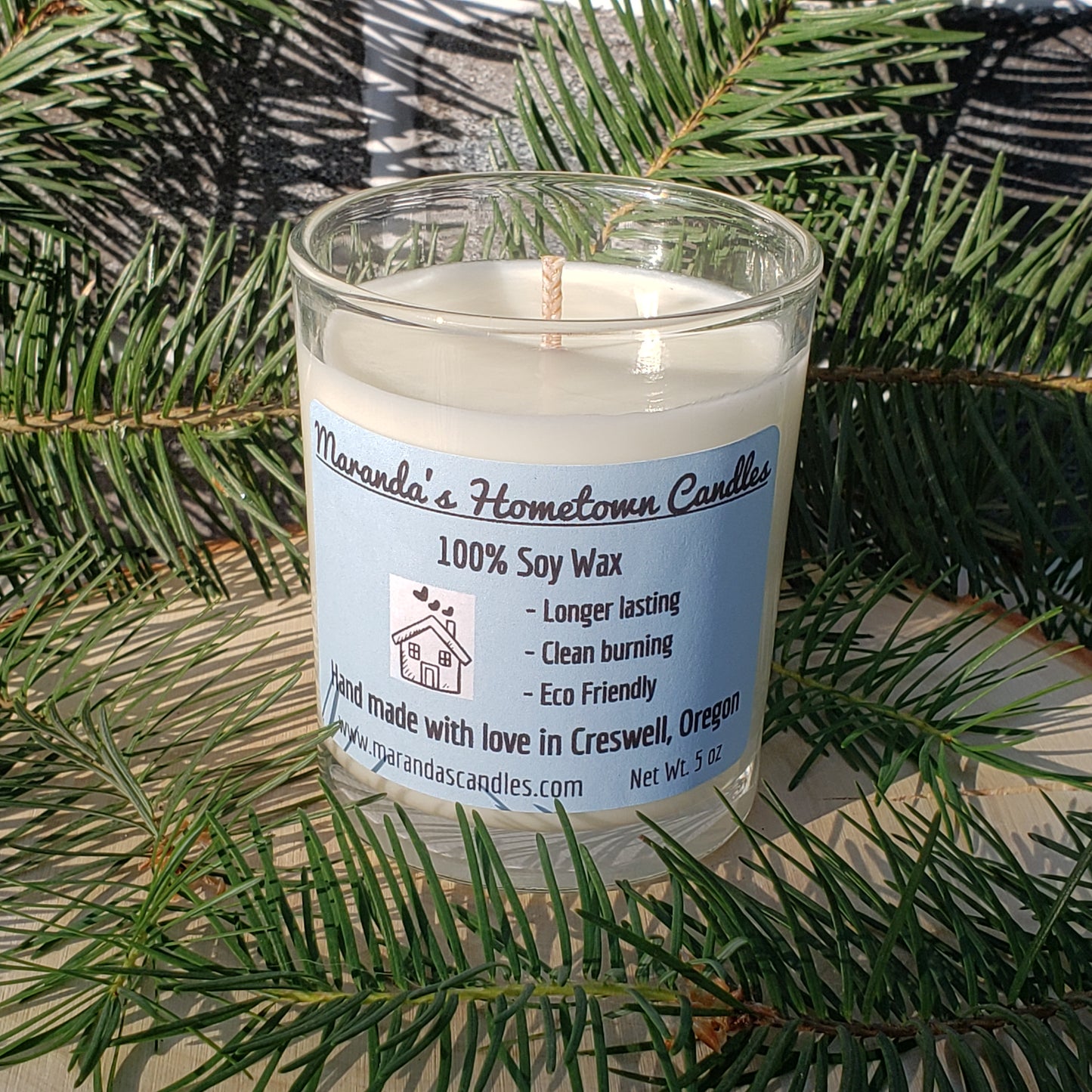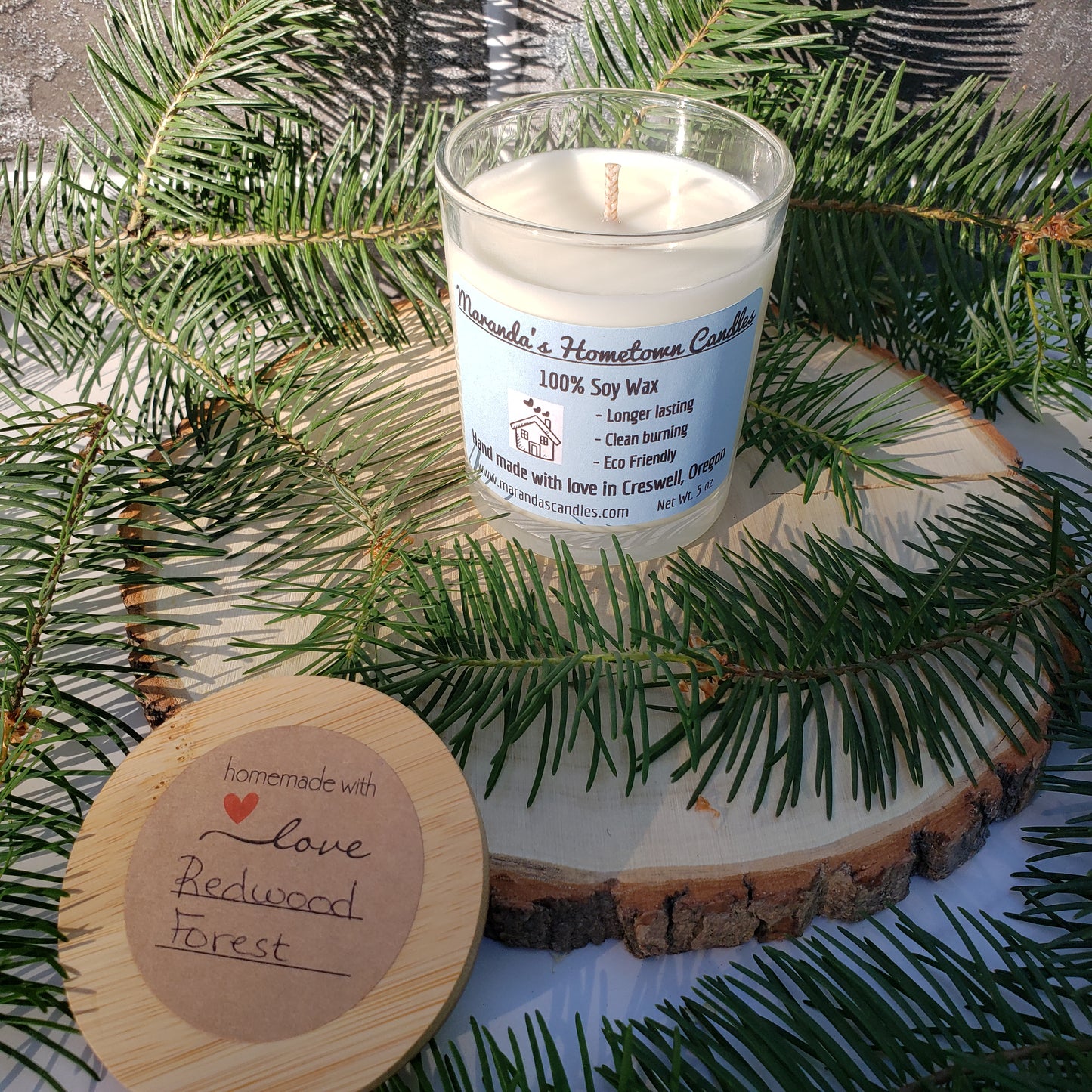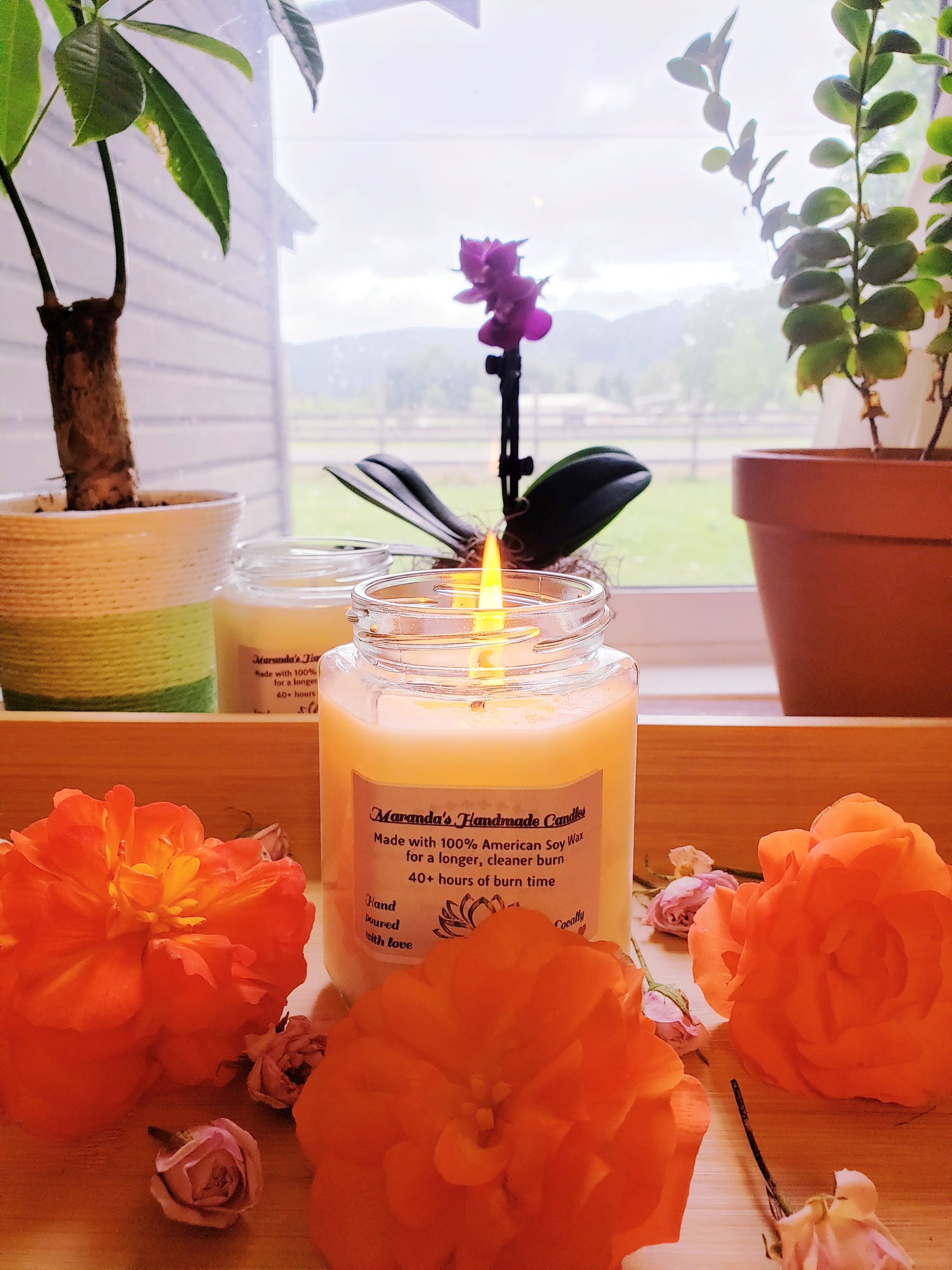 Thousands of candles can be lit from a single candle, and the life of the single candle will not be shortened. Happiness never decreases by being shared.
-Buddha
When you support a small business, you are supporting a dream.